Sydney, 12 April 2023: Digivizer has joined the LinkedIn Marketing Partner Program, the first company with headquarters in Australia. 
Digivizer's integration with LinkedIn's Ad Analytics API gives digital marketers a complete view across organic, earned and paid marketing campaign performance.  
Users of Digivizer's platform can measure the performance of  LinkedIn paid and organic programs, assess total spends and then focus on data for Campaigns, Adsets and Ads. They can also compare LinkedIn campaign performance alongside other major social media and search platform options and see how each compares in driving value and conversions on their websites. Users can then make decisions about program performance against objectives, at clicks and conversion levels, in real-time.
Certainty and relevance for digital marketers
Emma Lo Russo, CEO and co-founder of Digivizer, said: "In a market that remains dynamic and competitive, LinkedIn continues to provide businesses with a degree of certainty and relevance in particular to businesses looking to sell, influence and engage others. 
"That's of huge value to digital marketers.
"This new integration with LinkedIn is validation of the value we offer in providing a single source of truth across multiple social media and digital marketing channels. By making this easily accessible and affordable to all those involved in a customer's marketing ecosystem, it provides the real-time trust and governance that organizations need in understanding the returns from their end to end digital marketing investments. This partnership substantiates the independence and value our insights provide marketers on the performance of their LinkedIn programs and the value it generates relative to any other investment." 
Krish Ruban, Head of Marketing at Macquarie Data Centres, said: "We use the Digivizer platform to measure the performance of our digital marketing program across multiple channels. With Digivizer we also know exactly how and why LinkedIn performs. For example, we can see and compare performance around cost-per-click (CPC), click-through-rate (CTR), exact growth of visits to the website, and more, across multiple channels. 
"Especially in this B2B space, using the Digivizer platform puts that data into context to deliver us with multi-channel insights. I know what's working, all the time. Better still, I know why programs perform well. That's a better use of my data and helps us validate our investment on LinkedIn."
As part of the Partnership, new users of Digivizer and LinkedIn that spend US$500 (or the local equivalent) on LinkedIn Advertising will get US$500 added to their LinkedIn Ads account. Marketers can find more information on the Digivizer partner page on LinkedIn.
ENDS
Media assets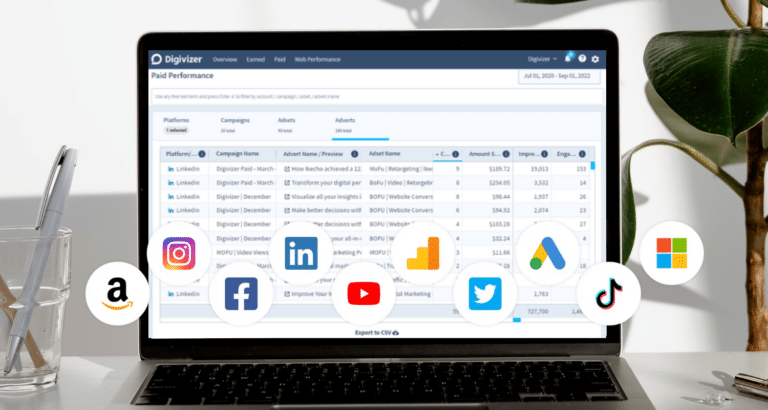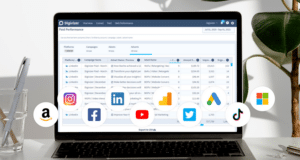 Digivizer has been appointed to LinkedIn's global Marketing Partner Program, the first company with headquarters in Australia. The decision follows three months of validation of Digivizer's real-time analytics technology by LinkedIn, and reflects the total amount of budget deployed by Digivizer users on LinkedIn, and the expertise and coverage Digivizer provides in support of LinkedIn products.
About Digivizer
Digivizer, founded in 2010, is Australia's global digital marketing analytics technology and activations company. Its digital insights help businesses get better results from their digital sales, across owned, earned and paid media, in social, search and web performance. Digivizer gives businesses the information they need to make better decisions and improve their marketing ROI.
Digivizer's digital insights are available through a Software-as-a-Service (SaaS) platform affordable to any business, and through add-on digital marketing services. Platforms on Digivizer include Facebook, Instagram, Twitter, LinkedIn, TikTok, YouTube, Microsoft Ads, Amazon Ads, Google and web.
Digivizer is an ad, development and technology partner of Google, Meta (Facebook, Instagram and all Meta platforms), Twitter, LinkedIn, TikTok, Amazon, and Microsoft, and is a marketing and agency partner to Google, Facebook, LinkedIn and Shopify.
Contacts
Digivizer is at:
LinkedIn: https://au.linkedin.com/company/digivizer
Twitter: https://twitter.com/Digivizer
Facebook: https://facebook.com/Digivizer
Instagram: https://instagram.com/Digivizer/
YouTube: https://youtube.com/digivizer
TikTok: https://www.tiktok.com/@digivizer
Web: www.digivizer.com 
For more information: Alan Smith, Head of Strategic Business Communications, Digivizer.
Phone: +61 404 432 700. Email: [email protected]. Twitter: @alansmithoz