We've talked before about how the many terms and acronyms in digital marketing can get confusing. Terms that have been around a long time can come to mean several things. For example, many marketers will use the terms 'paid search' and 'PPC' interchangeably, but for those just starting out, it's worth understanding that they're not always quite the same thing. 
In this article, we'll tackle the big question, but also dive into some more specific questions around both paid search ads campaigns and PPC marketing. We'll also take a look at SEM vs SEO and how they interact with paid search and PPC. 
First things first:
What does PPC stand for?
Pay Per Click. The acronym was designed to refer to an advertising model where the advertiser only pays for an ad when someone clicks it.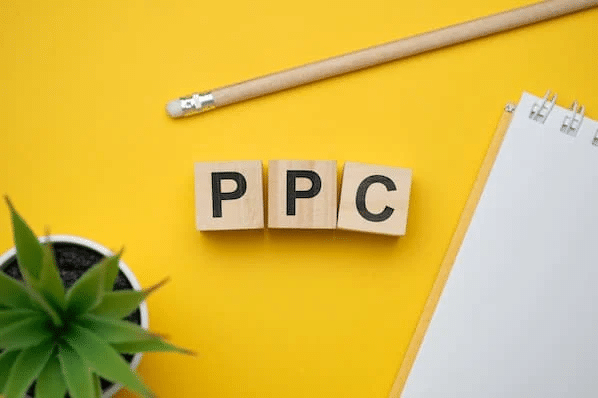 What is Paid Search?
Paid Search refers to all ads that you can place on Search Engine Results Pages (SERPs) like results pages on Google, Bing and more. 
Are Paid Search and PPC The Same Thing?
They're similar. Often the terms are used interchangeably. Basically, "paid search" refers to all ads that you can place on Search Engine Results Pages (SERPs) like results pages on Google, Bing and more. "PPC" – meaning ads that the advertiser only pays for when people click them – is a very common model in paid search advertising. 
It's become so common, in fact, that over the past few years PPC has basically come to mean 'paid search'. If you find guides to PPC, they're probably only going to talk about paid search. That's where the confusion arises as strictly speaking, PPC ads can also show up on social media and in display advertising (e.g. ad banners you find on news websites). 
Remember: almost all paid search ads are PPC ads, but not all PPC ads are paid search ads.
What does a paid search ad look like?
When you plug a search term into Google or Bing, you'll typically see two kinds of ads: text ads, and ads that have pictures – also called shopping ads, or Product Listing Ads (PLAs). You can see both kinds of ads in the screenshot below. (Sometimes PLAs will show up on the right hand side of the search results page, too.) 
With a typical search PPC ad, you nominate a certain keyword. Then your ad will be placed on that keyword's Google search results page (if using Google Ads, Bing if using Microsoft Advertising, and so on)! Finally, you pay Google a fixed price when someone clicks on the ad.
What is PPC in social media?
It's very similar to a search ad. With a social PPC ad, you pay the relevant site (like Facebook, Pinterest, or LinkedIn) to display your ad to users. You can narrow down the potential audience with targeting options so your ad is seen by more relevant people. Then you pay the social platform a fixed price when someone clicks on that ad. 
Here's an example of what PPC ads look like on the right-hand side of the desktop Facebook feed.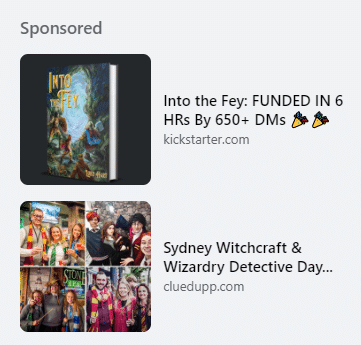 What other kinds of paid search ads are there?
While PPC ads are perhaps the most common in paid search marketing, advertisers can also set up ads that are CPM (cost-per-mille) – where advertisers only pay once a thousand people have seen the ad. 
Much less common is a kind of ad known as a call-only ad. This is an ad type where the advertiser is only charged once someone calls the phone number in the ad. 
Finally, there's display ads. These are text, image or video ads, often banners, on ordinary websites. They often fall under the category of "paid search ad" because you set them up in the same place as ordinary Google SERP text ads (such as the Google Ads platform), and the ads are positioned on websites that are part of a search engine's affiliate network. Like this: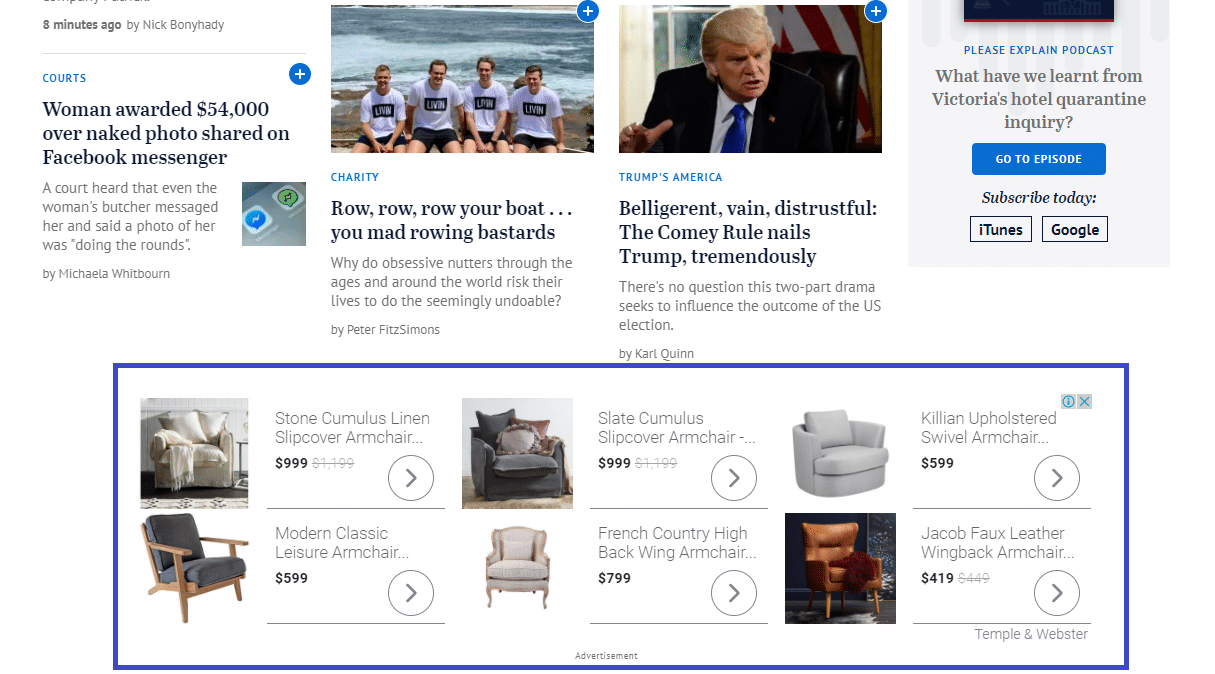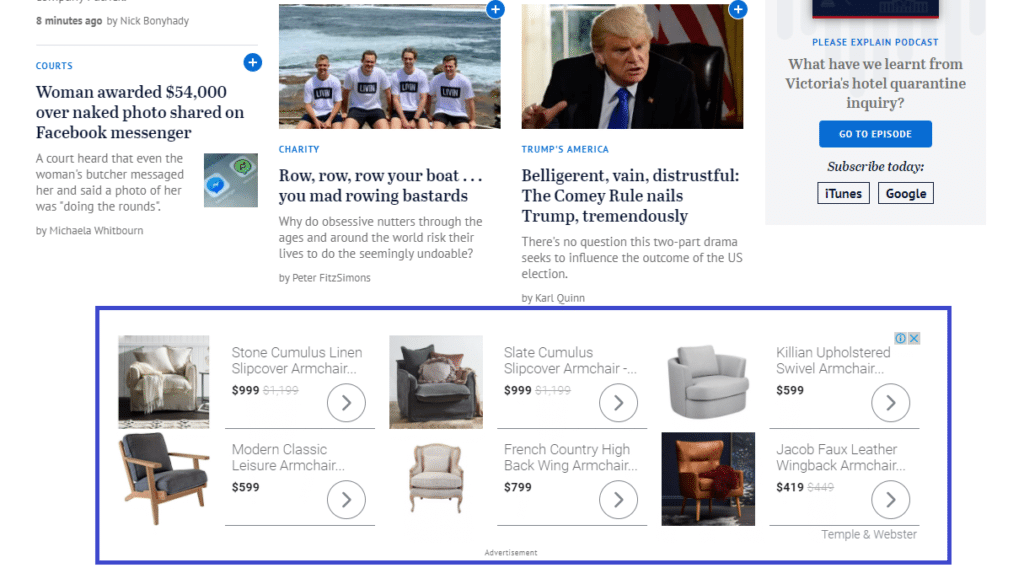 What is the difference between PPC and SEM?
That depends on which definitions of the terms you're using. SEM (search engine marketing) can refer to every tactic businesses use to rank on search engines, including ads, as well as organic search engine marketing like SEO. In that case, PPC is a facet of paid search. 
But also, much like PPC, some guides use the terms interchangeably. These guides say SEM encompasses only paid search engine marketing activity. In that case, PPC and SEM are the same thing. 
To recap:
Literal PPC = pay-per-click, refers to ads that you only pay for when someone clicks on them.
Colloquial PPC = paid search.
Literal SEM = search engine marketing, all marketing activities on search engines.
Colloquial SEM = paid search.
What is the difference between PPC and SEO?
This one is much clearer! PPC is only ever referring to paid activity, whether it's the ads themselves or paid search in general. SEO (search engine optimization) refers to the organic, unpaid tactics a business employs to improve or optimize its website's search engine rankings. 
PPC = paid. SEO = organic.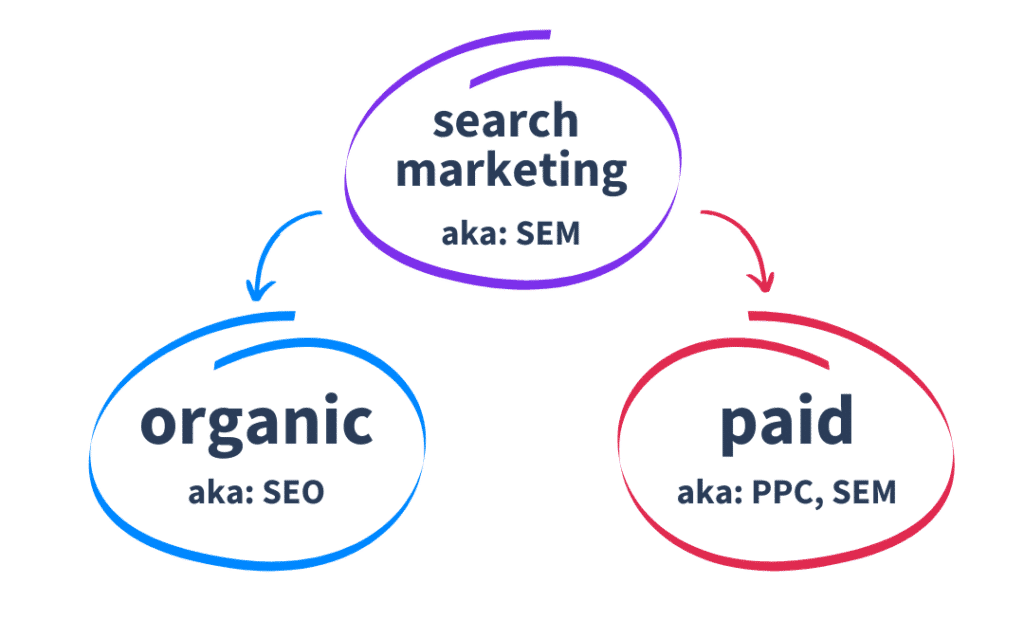 Is PPC or SEO better?
We've written about organic vs paid search in more depth before. Basically: if you want fast results over a short period of time, invest in paid search marketing or PPC. If you want long-term, lasting results, invest in organic search or SEO. Good PPC puts you on page 1 of Google immediately. Good SEO puts you on page 1 of Google forever*. (* as long as you keep doing the work to maintain it!)
 

Why is PPC important?

PPC and paid search are important, because they're relatively easy to learn and implement, and quick to deliver results. These results are measurable and easy to track and improve via the Google Ads platform and platforms like Digivizer that help you translate numbers into insights. It also works well with other marketing channels like social media, since search is inbound (customers looking for you), while social is outbound (you looking for customers). 

Not convinced? Or looking for data to convince someone else? Here are some stats:

Does PPC work?

PPC can be very effective. If your ad ranks at #1, it's the first thing people see when they're in the market to buy your products or services. You can add segments like phone numbers, locations, sitelinks, pricing and bullet points to increase the space your ad takes up and give customers more value up front. 

Also, paid search ads are great at earning clicks because people are literally looking for information and sites to visit. Meanwhile, on social media, people aren't necessarily in the market, or in the mood. It's the difference between intrusive or proactive advertising (displaying ads whether people want them or not) and responsive or reactive advertising (displaying ads when people want them).

 

If you want to learn more about PPC and running ad campaigns on Google search, there are lots of great guides and courses to be found on the internet.

How can I learn PPC?

One of the most important things with paid search ads is doing keyword research to identify what your customers are looking for! It's also super important to make the most of your budget. Keep an eye on your results with Digivizer or Google Analytics to keep your Cost-Per-Click (CPC) down. 

We hope this discussion about Paid Search and PPC has been helpful! Bookmark it for later clarifications or share with your digital marketing buddies to make sure they're all up to date with the latest in paid search terminology and strategy.

Watch the video summary here.

Want to understand how your PPC and Paid Search Ads are performing?  Book a demo with our strategists to get your personalized walkthrough of Paid Search and how to view all your paid reporting in one place!