At Digivizer, we are adamant in helping businesses in doing more of what works and less of what doesn't – like with Paid Campaign Marketing.
Over the past few years, we have designed and developed a platform which allows you to see all your social channels in one view. There's no need to be ever switching between tabs and windows ever again.
Originally developed just for Digivizer, we now have made this available for all businesses.
Paid Reporting Across Platforms
One aspect of the ever-growing Digivizer platform is the ability to see all your paid reporting in one place.
You have two options when wanting to see your paid data presented: a visual representation and a table view.
RELATED ARTICLE: Does Paid Ad Placement Optimization actually work?


The graph is a great way to get a quick overview of your campaigns without needing to sift through data. It's all there right in front of you. With 3 drop down menus, you can easily select which metrics are most important to your objectives – any combination of data that you wish to visualize…
Impressions
Engagements
Spend
Clicks
Click Through Rate
Many more….
RELATED ARTICLE: Everything small businesses need to know about SEO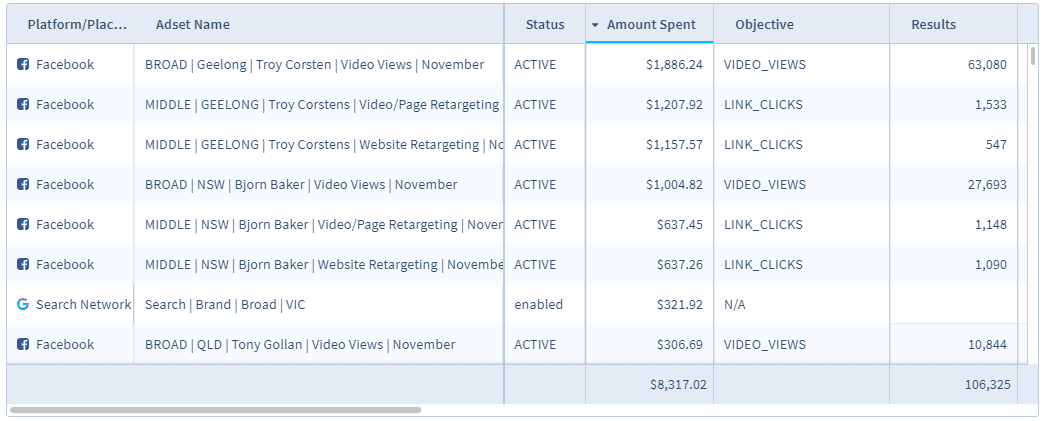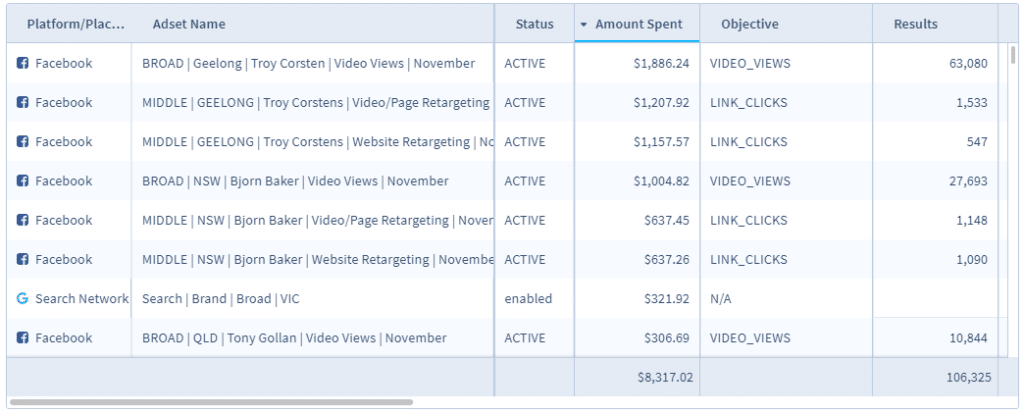 When wanting to take the deep data approach, the Digivizer platform shines in showcasing all your platforms in one table.
You have the ability to view how each of your connected platforms are performing individually or cross-platform, with the option to deep dive between campaigns, ad sets and ads.
Like the visual representation above, the table has all the metrics required to clearly understand your campaigns performance to achieve your set objectives.
We have taken what was previously hard, time-consuming, late or inaccurate, and made it easy to see
Connect your accounts and start optimizing your paid media campaigns today. Plans start at US$89 per month.
RELATED ARTICLE: Digivizer's Award-Winning Platform Now Available To All Businesses
Our Platform
We're working to ensure the best of our technology is made available for the lowest per month price so it can be available to all businesses. For US$89 per month, you'll have all your owned, earned and paid social and search media data and insights at your fingertips.
You deserve to get the best out of your digital spend and we have the tools that remove the stress and pain from the process!
We remain committed to serving all businesses. Allow us to serve you!