Pay-per-click advertising is the smart marketers' favorite trick when it comes to building new customers into the funnel. Google and Social Media PPC have been around for a while, but Amazon Advertising is the newest tool to leverage. 
If you're tossing up whether or not to include Amazon Ads in your marketing strategy, here are ten reasons that should tip you over to the 'yes' side of the equation.
The size of the audience
An audience of shoppers
It's super user friendly
You can convert new app users directly
Leverage world-class behaviour insights
Maximum bang for your buck
Ready-made retargeting prospects
A truly mobile-first platform
Real-time insights
Boost your bottom line for less
Ten things we love about Amazon Advertising
1. The size of the marketplace
With over 300 million users, and a monthly hit rate of almost 3 billion people worldwide, Amazon is one of the world's most visited websites and is ranked THE number one eCommerce site. 
No matter what kind of business or shop you are – whether you are selling via Amazon or not – the sheer size of Amazon's audience is eye-wateringly impressive, not to mention the magnitude of the shopper behaviour data they're sitting on.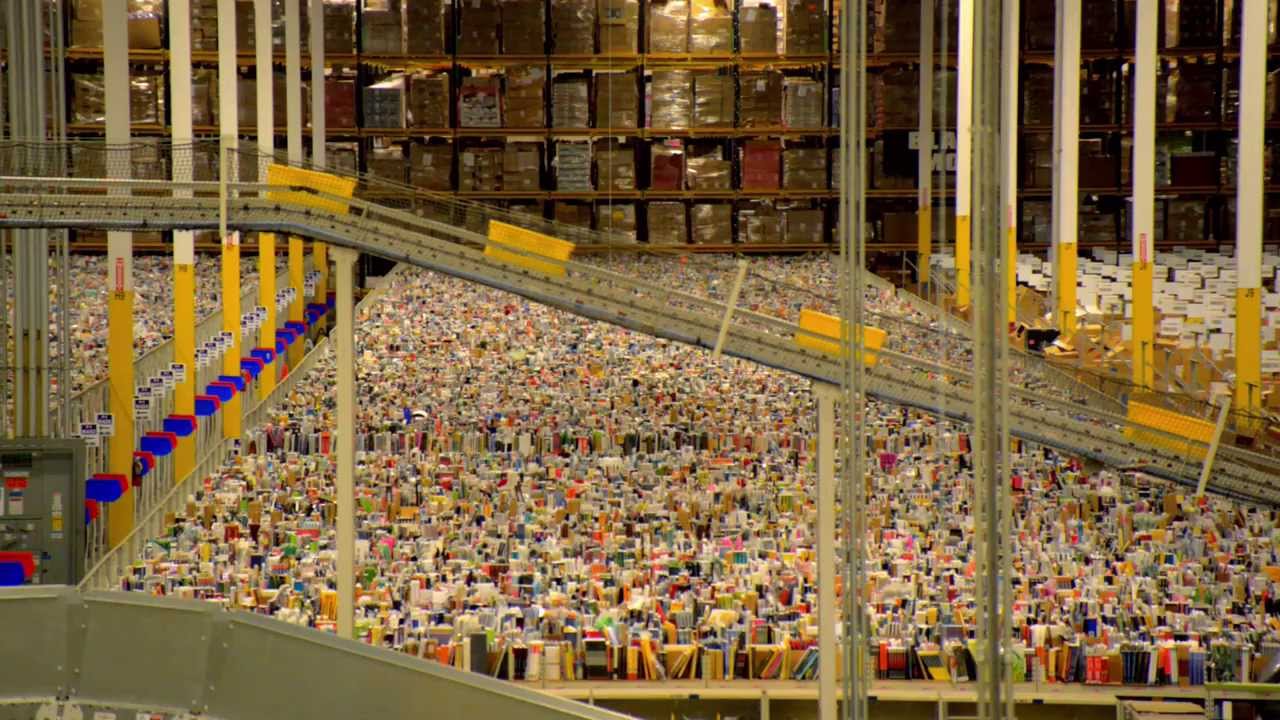 As a marketer or small business owner – a piece of this country-sized shop window would be a valuable asset and a profitable marketing tool that could skyrocket your business growth. Of course, a stage of this size, even if you only need a stamp sized piece, comes at a cost. The question is whether the benefit outweighs that cost.
2. An audience of shoppers
The attention of users of Facebook who are mostly logging on to socialise, and Google visitors who are searching for answers will be harder to capture. Amazon visitors, in their millions, are there to shop. In fact, some Amazon advertisers are achieving 10 times the conversion rates on the platform compared to when they advertise elsewhere.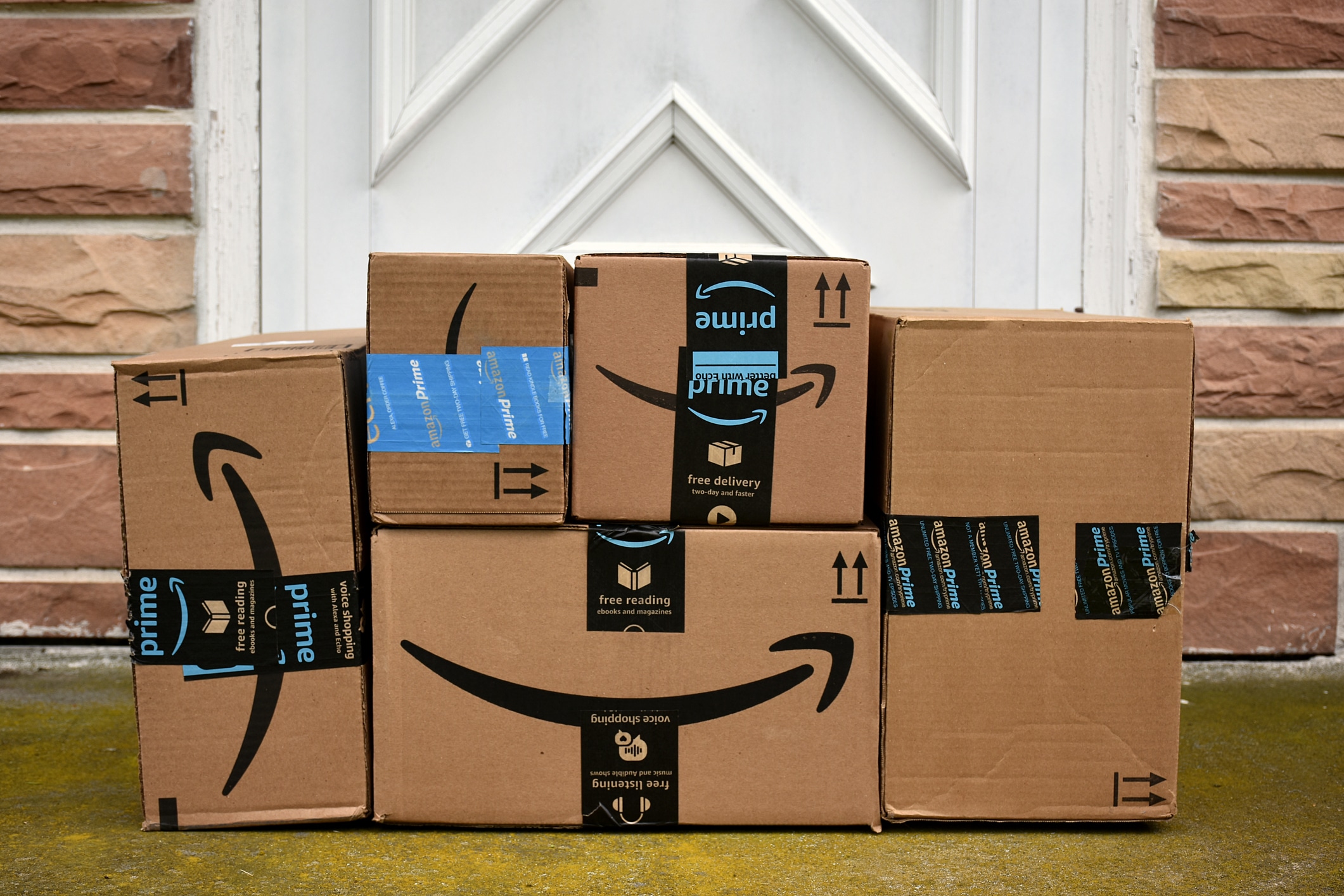 User behaviour on Amazon is much more targeted than on Google for example. Whilst shoppers may turn to google for inspiration, physical locations AND sellers, and use a generic term like "cleansers" research shows that searchers on Amazon tend to use long-tail keywords.
Search terms like "biodegradable cleansing wipes" signify much higher purchase intent and a much more targeted purchase journey. This will result in a greater chance of earning clicks, which means advertisers can keep costs low and conversions high. 
3. It's super user friendly
Of course there is going to be a learning curve associated with any new marketing platform, but as an ecommerce site Amazon is designed to be super user friendly and intuitive to use. And the UX teams responsible for the platform follow the same principle. 
Its main competitors – Google Adwords and Facebook Business – have developed entire e-learning websites and globally recognised accreditations in order to help marketers learn how to use the platforms competently. It is inclusive and beginner-friendly, a decision made in order to support small businesses and independent sellers.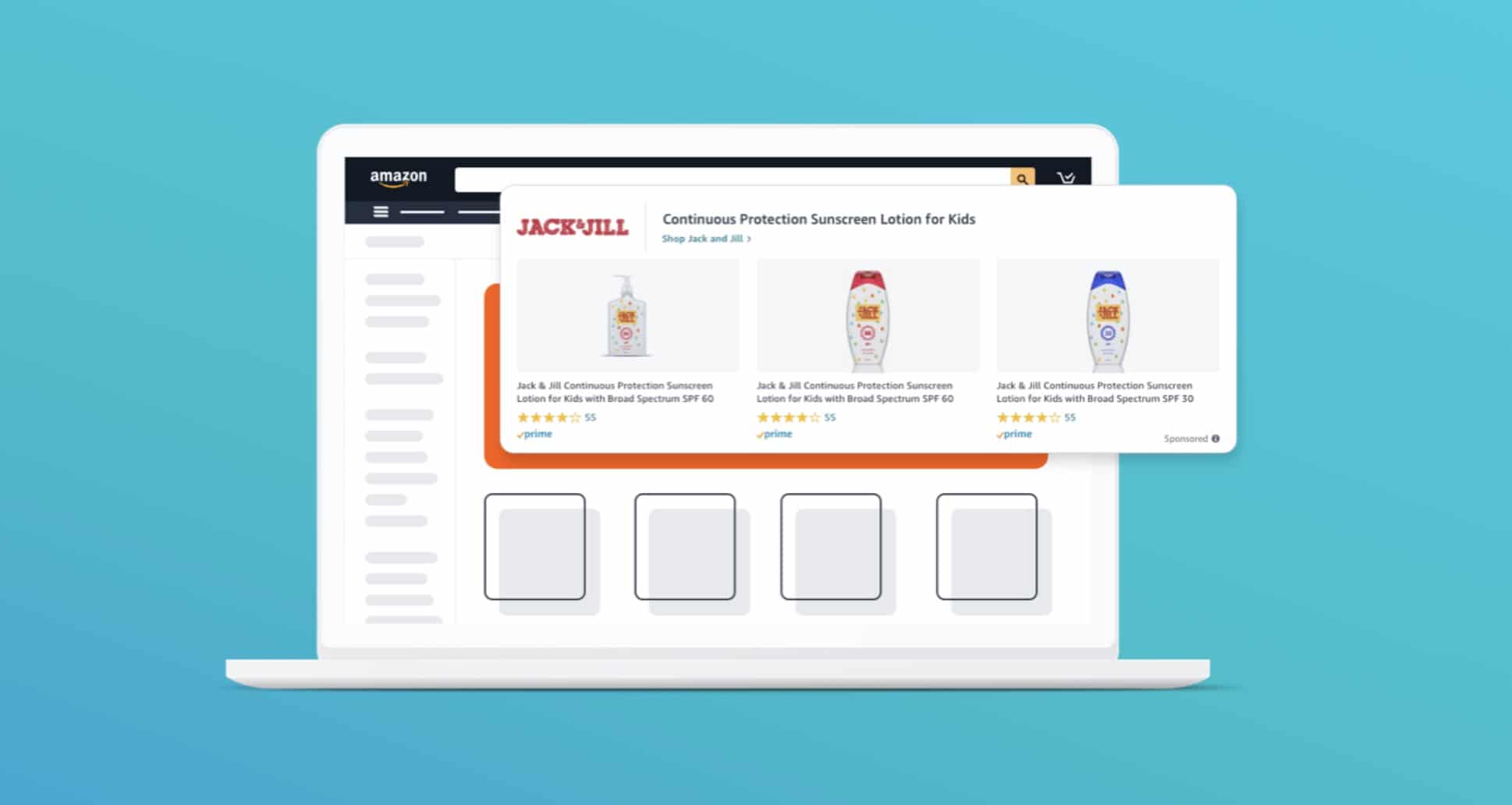 Once you get the basics right, there are more sophisticated options to dive into but if you're just starting out on your PPC journey, Amazon ads are a perfect place to start. 
4. It's a great way to launch a new app
Apps are an increasingly popular way to build customer loyalty and retention programs. As we've already mentioned, all businesses can leverage Amazon Ads platform to sell or distribute any eligible product or service. Including apps! If you're launching an app for your business (or launching an app business) you can create Amazon Ad campaigns targeting the users of Amazon Fire, direct to their Android devices. 
The barriers to entry for app downloads are much lower when they are seen purely on a new users' device, where they can download directly with a simple one-click journey. This means you won't be wasting your precious dollars on advertising across desktop banners where it is less likely to be acted upon – meaning you can optimize your spend and direct it exactly where it needs to be.
5. Leverage their world-class behaviour insights
As the world's No.1 eCommerce hub, Amazon is the MI6 of the modern customer journey. With rich customer data and behavioural insights, the platform has intel that other PPC platforms can't even dream of. 
If you're an Amazon seller advertising on the Facebook Ads platform you can expect it to report on click throughs and conversions. But naturally it can only go as far as its own website, and unless you have a Facebook shop too, it can't optimise your ads spend for actual dollar sales in the same way that Amazon Advertising can. 
Amazon doesn't have to estimate or assume that your ad will appeal to certain demographics – as the experts in shopper psychology they already know. Sometimes before a buyer even knows themselves.
6. Maximum bang for your buck
When you publish your ads on the platform, it doesn't just place them on Amazon as you might expect. Amazon Ads are broken out into different categories. Sponsored Products and Sponsored Brands appear in a prominent place on a related Amazon shopping results page. You can direct traffic from your ads to your chosen URL – allowing you to drive traffic away from Amazon's site and bring them to yours. Which makes the service significantly more valuable.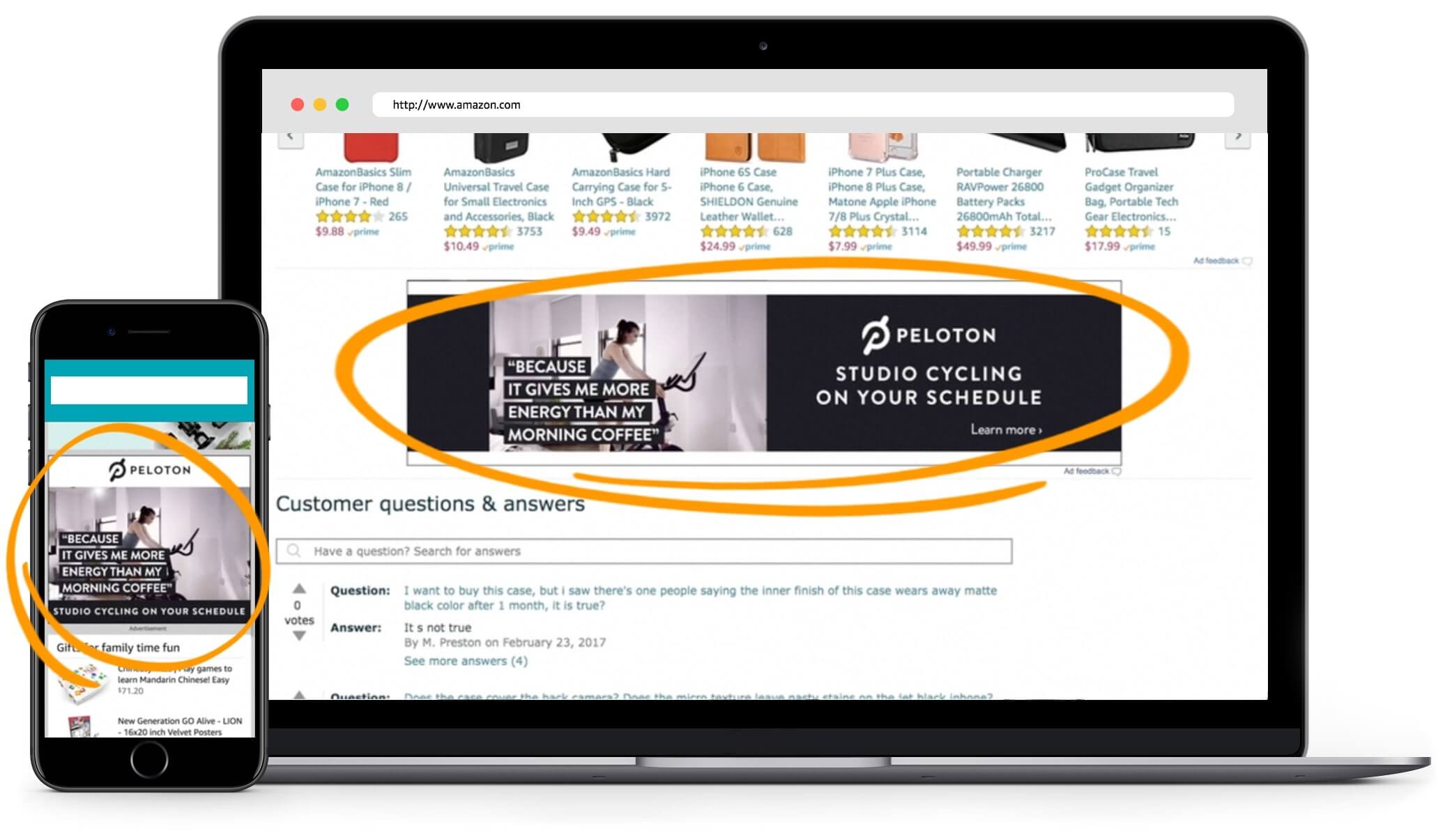 If you opt for Sponsored Display or Amazon DSP your ads will appear in the same place, but also Twitch and third-party apps and sites, depending on the strategy you set. Amazon DSP (demand side platform) is essentially a media buying service. You can opt to have your account managed, but the minimum spend is out of the budget of most small players!
7. Ready-made retargeting prospects 
Criteo reports that website visitors are 43% more likely to convert after seeing a retargeted ad. Proving the accepted wisdom that spending on remarketing is a wise investment for small business owners and marketers. 
The tactic is a well-used feature of both Google and Facebook Ads platforms, and Amazon Advertising is rolling it out too. Meaning that you can get even more sophisticated with your brand recall efforts, and build multiple touchpoints with your prospects. In an overcrowded marketplace when customers are reported to need up to 8 touchpoints before they convert, both of these are incredibly important goals. 
8. Pocket friendly mobile-first ads
More than 50% of all internet traffic is from mobile devices and that number is only set to increase in the next few years. It makes sense to design your campaigns with a mobile-first approach. Is your current PPC platform optimised to serve the right sized and effectively placed kinds of ads to stop those millions of quick fingers in their tracks and click?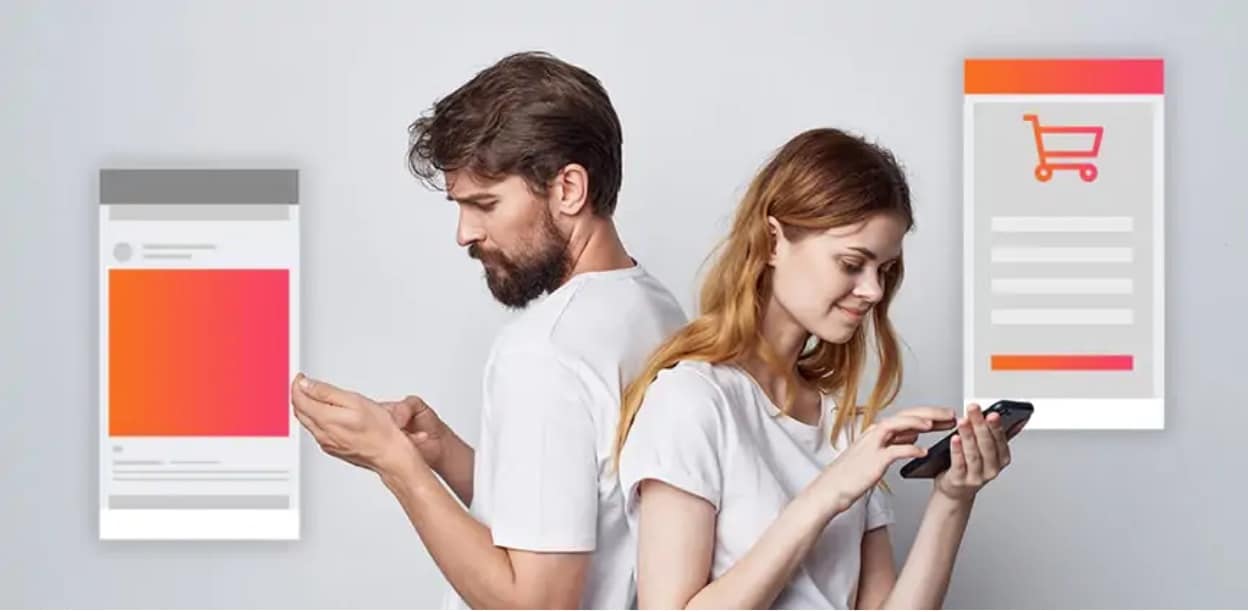 Amazon's platform offers you a full variety of mobile display ads, as well as banner ads, interstitial ads, and video ads. They help you optimise your sizing and content to best appeal to mobile users, increasing click through rate and helping you score more business.
9. Real-time insights
Marketing is all about gaining more information about your customers. And brands with the richest data have a significant advantage in any market. This platform is different from other PPC platforms because it gives real-time insights into your campaign. That means that with every dollar you spend, regardless of how the ad performs, you're getting value from the learnings you are collecting over time.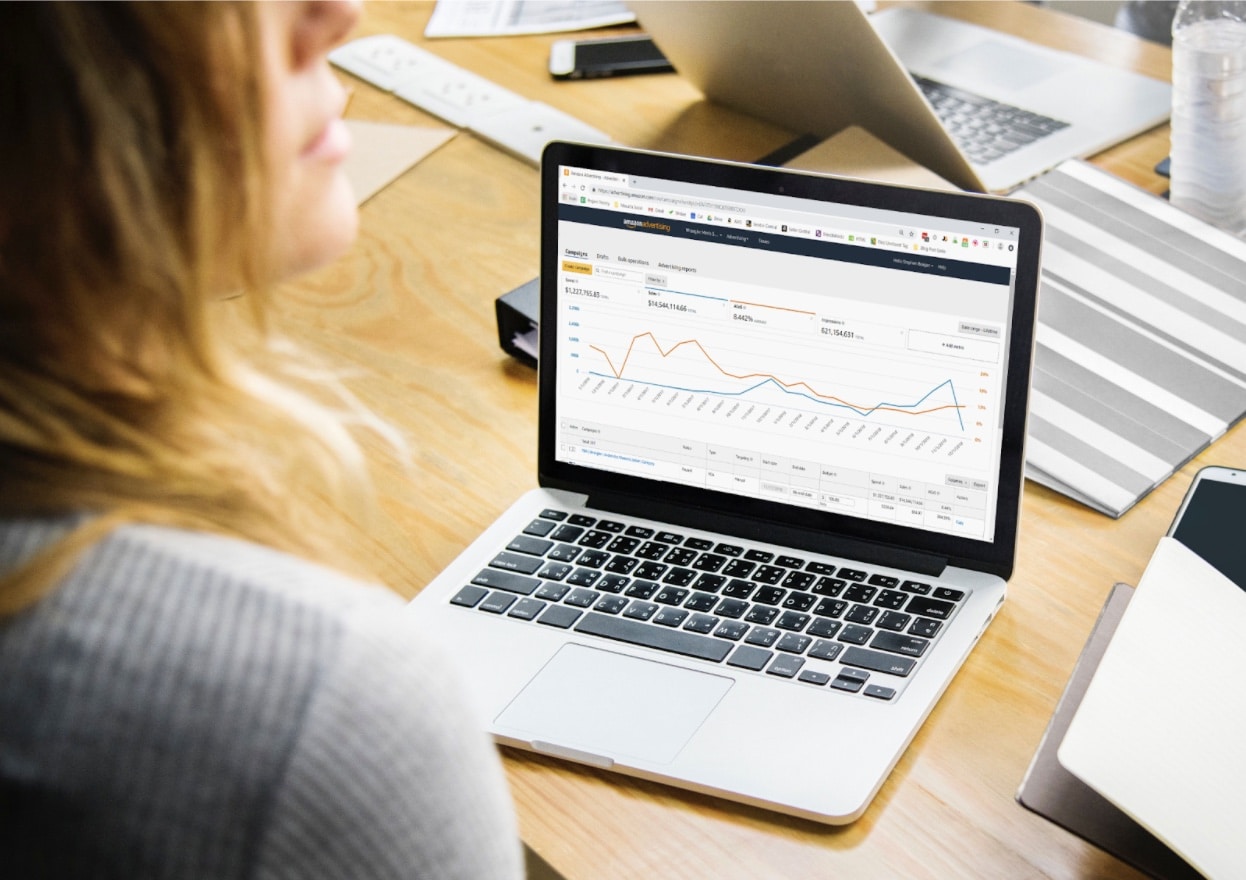 Forms of real-time insights are available on other platforms, but when combined with Amazon's powerful user insights and leading behavioural data, you're in a position to be able to optimize your campaign performance like a gun and gain maximum business impact.
10. Boost your bottom line for less
With bids as low as five US cents per click, Amazon offers competitive pricing on their platform. While all PPC platforms cost money, they don't have to drain your budget. Of course, the big players will always have the deepest pockets and take the pole position, but if you really wanted to stamp out the competition, you can just set a higher bid. 
Average costs depend on what keywords and audiences you're targeting. Generally, to see traction, it's recommended you set a daily ad spend of 50 USD. This platform is on par with the prices found on other platforms. But because of Amazon's in-depth customer data and targeting capabilities, you could see ten times the ROAS for the same kind of spend.