Should you be using Amazon Ads as part of your digital marketing strategy? If you're in ecommerce and want to sell more products, the answer is "absolutely yes, what are you waiting for?"
How does Amazon Ads work?
It's essentially very similar to Google Ads. You can boost the visibility of selected products in Amazon's SERPs (Search Engine Results Page) by bidding on keywords. Amazon Ads is a CPC (Cost Per Click) play, meaning you will only be charged when a shopper clicks on your ad. 
There are two solid reasons why Amazon Ads is a crucial platform for building a more effective sales pipeline:
Intent:

potential customers who see your Amazon Ad are intent heavy so they're entering your sales funnel towards the end

Volume:

66% of online consumers start their purchase journey on Amazon

and

92% of consumers worldwide are more likely to buy from Amazon

than a competitor.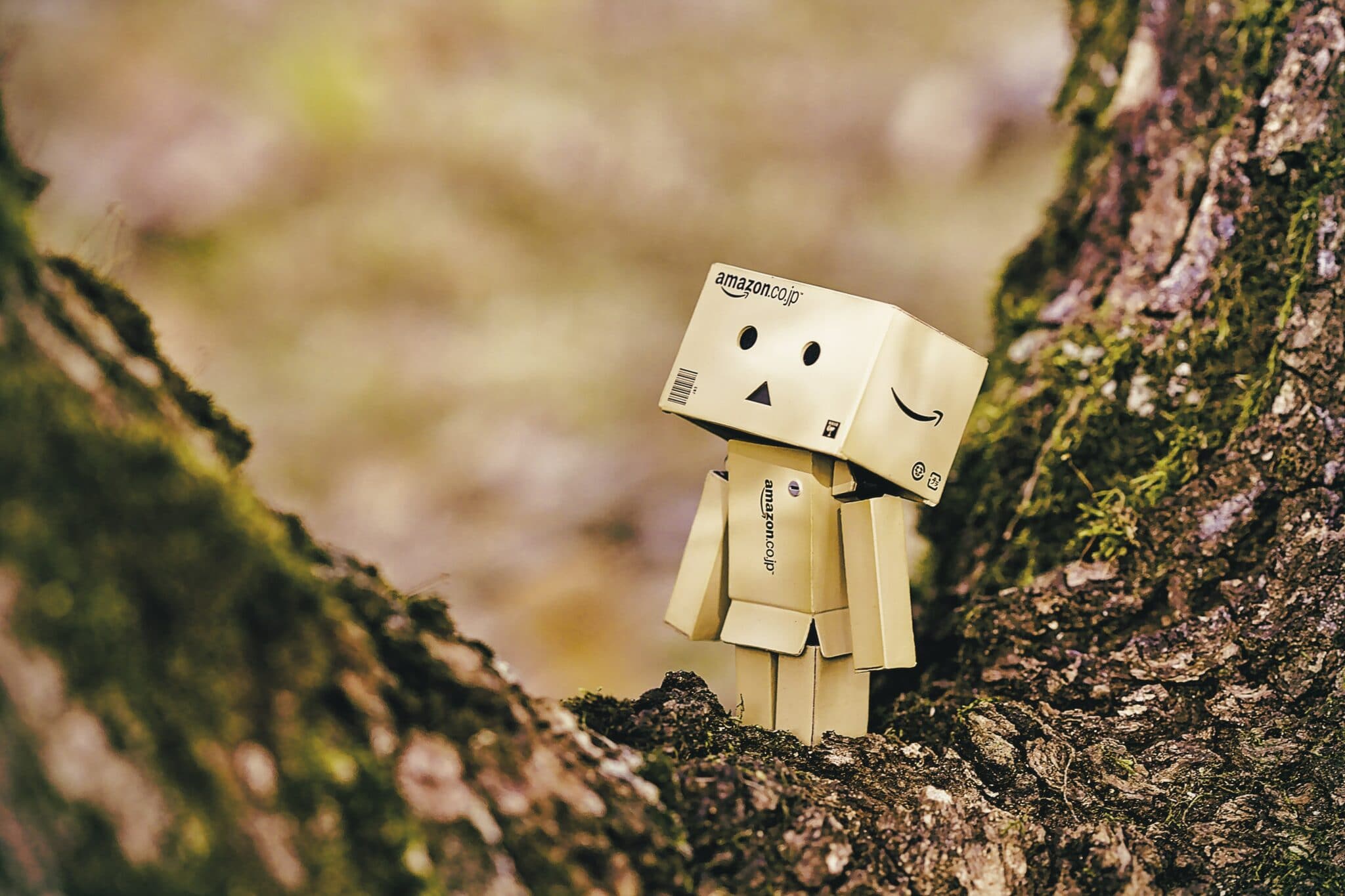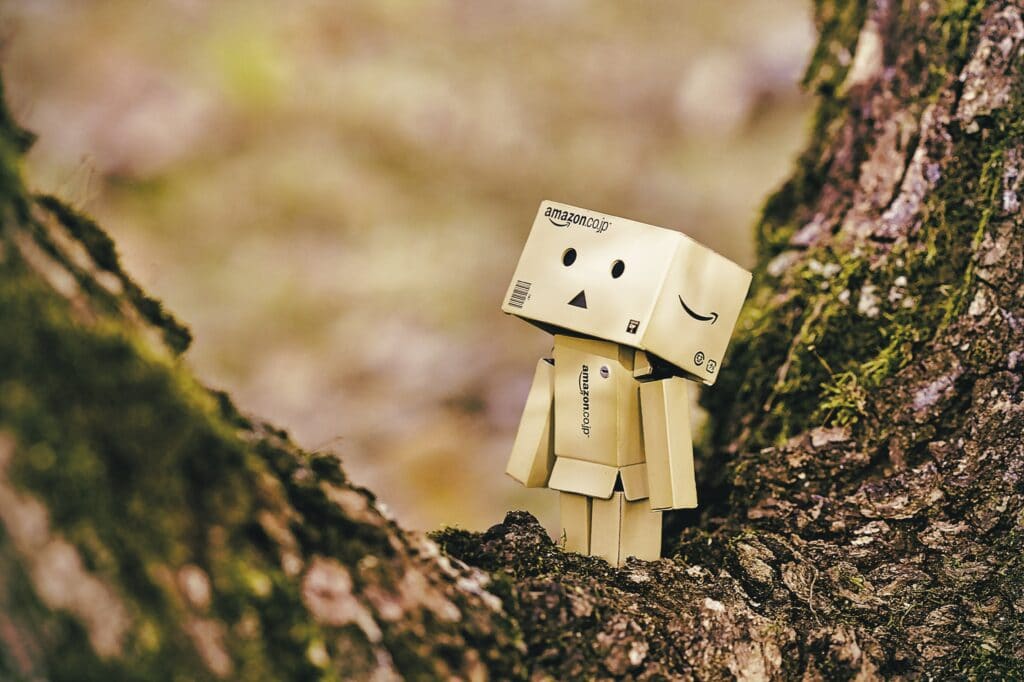 How to get started with Amazon Ads
1. Define your goals
What are you looking to achieve with your ads? Answering this question will have a big impact on what types of ads you choose and how you set up your campaign. You might want to:
Increase sales

Increase revenue

Build awareness for a new product

Build brand awareness

Sell off excess product
By knowing what you want to get out of your ad campaign you'll be able to make better decisions when it's time to actually create it.
2. Choose the right products 
Once you realise the potential of Amazon Ads,  you'll probably want to promote all the things straight away. Hold tight. You'll get there. No matter how big your budget, it's a good idea to experiment with one or two products at first. Then, once you know what works for your market, build out from there.
Depending on your goals, established best-sellers, new items and underperforming stock are all good starting points for different reasons: 
Best-sellers: you know who buys them and how to market them which adds confidence

New items: you can experiment without affecting existing marketing strategies

Underperformers: keep a tight rein on budget and use them to test different approaches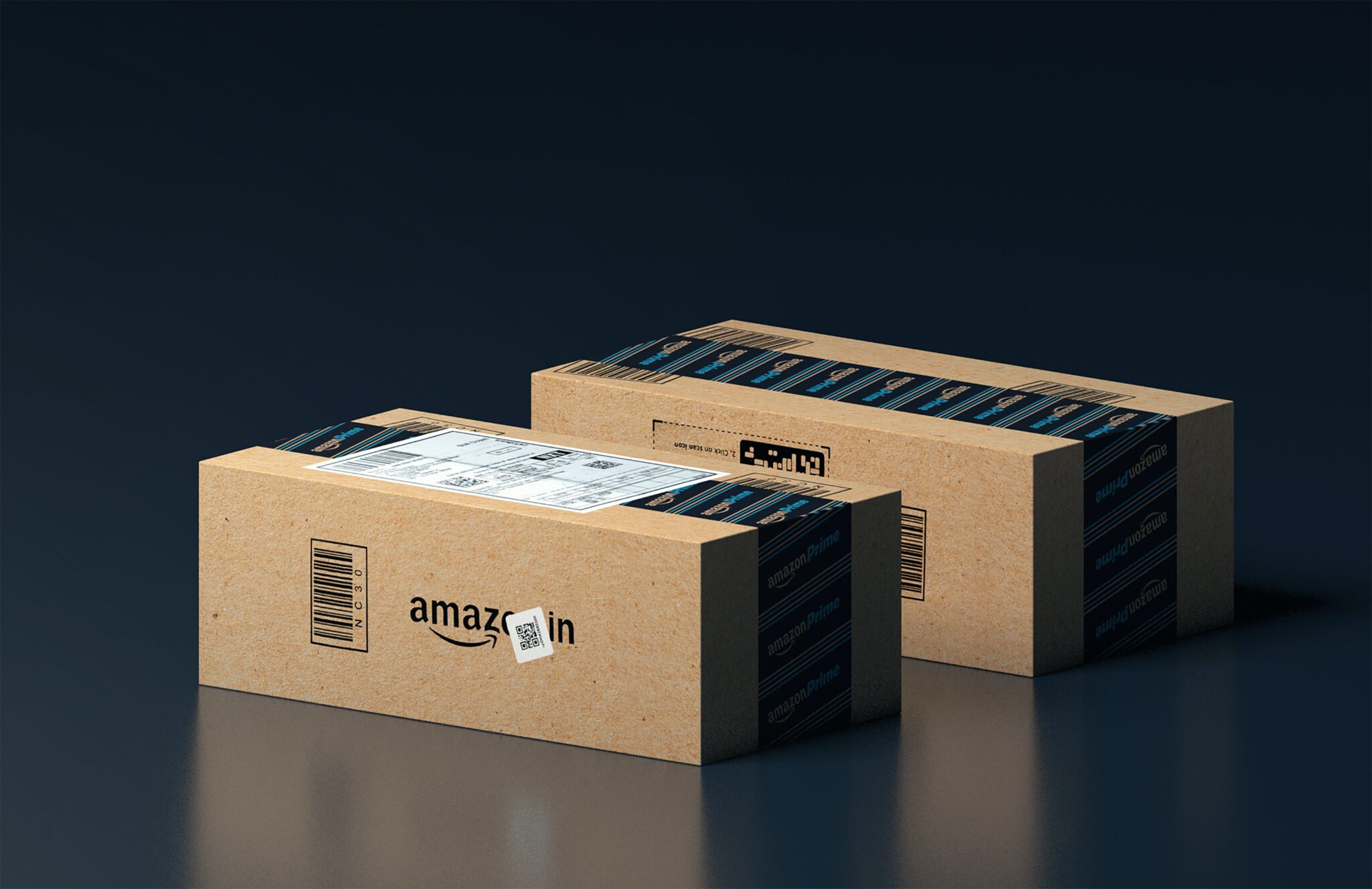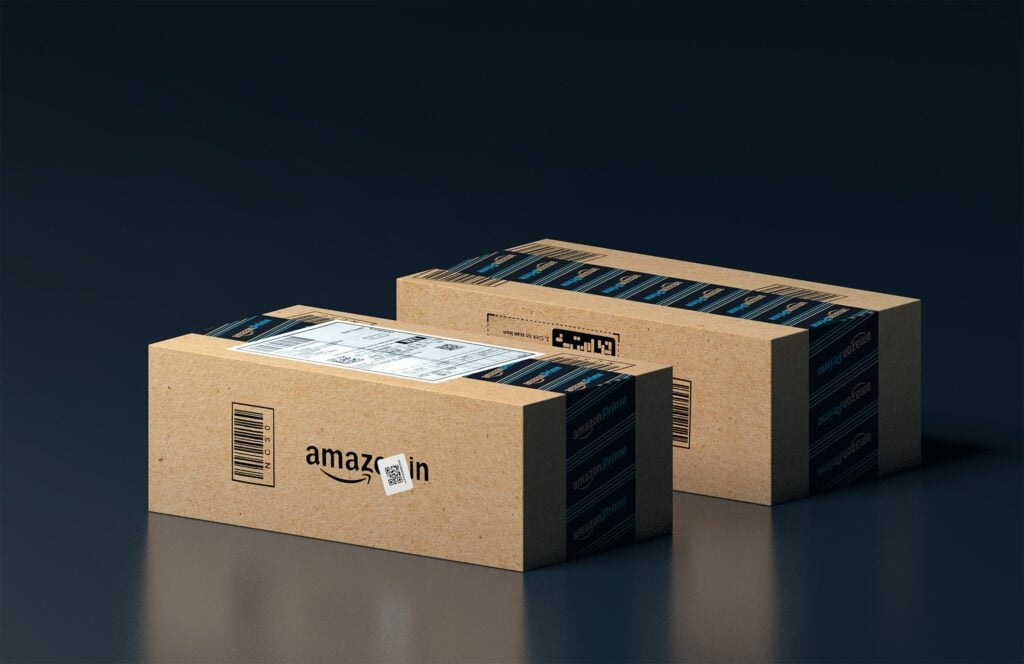 3. Check your eligibility
Unfortunately, not all products and listings are eligible for an Amazon Ads listing. As part of deciding which items to advertise, you need to find out if you're actually able to create ads for them.
At the time of publishing, prohibited categories include:
Adult products

Used products

Refurbished products
Other products might fall into the "Restricted Content, Products and Services" category, most of which must comply with local guidelines and include:
Alcohol

Charities, Not-For-Profit organizations (NFPs) and Public Service Announcements (PSAs)

Contests, Competitions and Prize Draws

Entertainment

Financial Products and Services

Gambling
If your listing is denied despite your product being eligible, check whether:
The product is currently out of stock

The listing is missing required information

The product isn't eligible for your chosen format

Your policies don't comply with Amazon's retail policies
If your request to advertise is initially rejected it's possible you might just need to make a few tweaks in order to get it approved. If you've done all the right things and are unsure why an item is still ineligible for advertising you need to contact Amazon customer support. 
4. Set a budget
Decide how much you're willing to spend, both per click and per day, right at the beginning of your campaign. It might take a little bit of time to achieve a positive Return on Advertising Spend(ROAS) so decide on a daily budget you know you're able to afford and stick to it.
Make sure that your budget is realistic. You need to calculate a figure that will allow you to bid on keywords that are highly ranked enough to ensure that your ads will achieve optimum visibility but low enough that you're still turning a profit with each sale.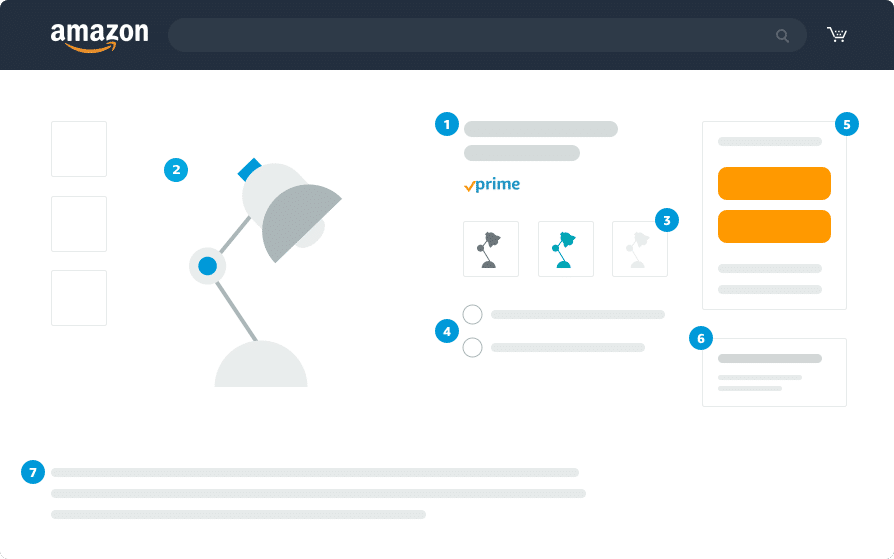 5. Optimize the heck out of your listing
Once your listing meets Amazon's requirements it's time to ensure it's optimized to allow you to generate the most sales possible. You might be running some great ads but directing customers to a poor product listing page, or using a format that doesn't present your product well. If you don't optimize, you're not going to convert a lot of browsers to buyers.
To create a successful Amazon Ads listing that is likely to convert you should:
Use multiple high-quality images that show the various features of your item.

Include lots of information.

Focus on benefits, not features. Describe how the features of your item help the customer.

Follow up with customers after a sale and ask them to leave a review to build up your score.

Price your product competitively – not the cheapest product, but the best value option
How to optimize the content and descriptions in your Amazon Ads:
Use automatic targeting: an inbuilt feature that utilizes Amazon's algorithm to identify targets
Target high-traffic keywords: use a keyword tool to create and check your list
Use negative keywords too: negative keywords can help you exclude irrelevant searches
Monitor, analyze, adjust: the key to every successful digital campaign ever applies here too
6. Monitor your campaign data and adjust as needed
Running an effective Amazon Ads campaign will also improve your organic search rankings. To track the impact of your ads on your search rankings, and to monitor which ads are performing best, simply connect your Amazon Ads account to Digivizer to monitor and compare campaign metrics across all of your accounts and customer journeys.
Once your ads begin generating a positive ROAS, increase your spend to maximize your performance.
In conclusion!
In the ecommerce world, Amazon Ads is one of the best tools for simultaneously building awareness of your products and boosting your sales. When set-up correctly, an Amazon advertising campaign will produce a positive ROAS that consistently generates revenue for your business. Which takes us back to where we started – if you're in ecommerce and want to sell more products you should set up and Amazon Advertising account.