Want to get your 2021 marketing off to the best possible start? Digivizer can help you get your plan off the ground! It's our mission to ensure you're armed with the best knowledge and data to supercharge your business activities. That way you can do more of what works, and less of what doesn't. 
In 2020, more businesses than ever made the pivot to digital services and marketing. Here's some of the awesome new unique features we introduced to the Digivizer platform aimed at empowering businesses of all sizes to better measure and manage their digital activities. 
Find out what's converting leads into customers
If you want to do more of what works, first you need to know what's working. In the Paid Performance tab of the Digivizer platform, we added a suite of Conversion metrics to help you investigate conversion data. Compare campaign, ad sets and even individual adverts across Google and the Facebook network. This means you can easily narrow your hunt right down to the individual ads that are delivering the best conversions for you, whether in paid social or paid search! 
New metrics available: 
Number of conversions by platform
Conversion value (what the sales value or attributed value is of each conversion)
Cost per conversion by platform
Conversion rate (percentage of those who engage that then convert)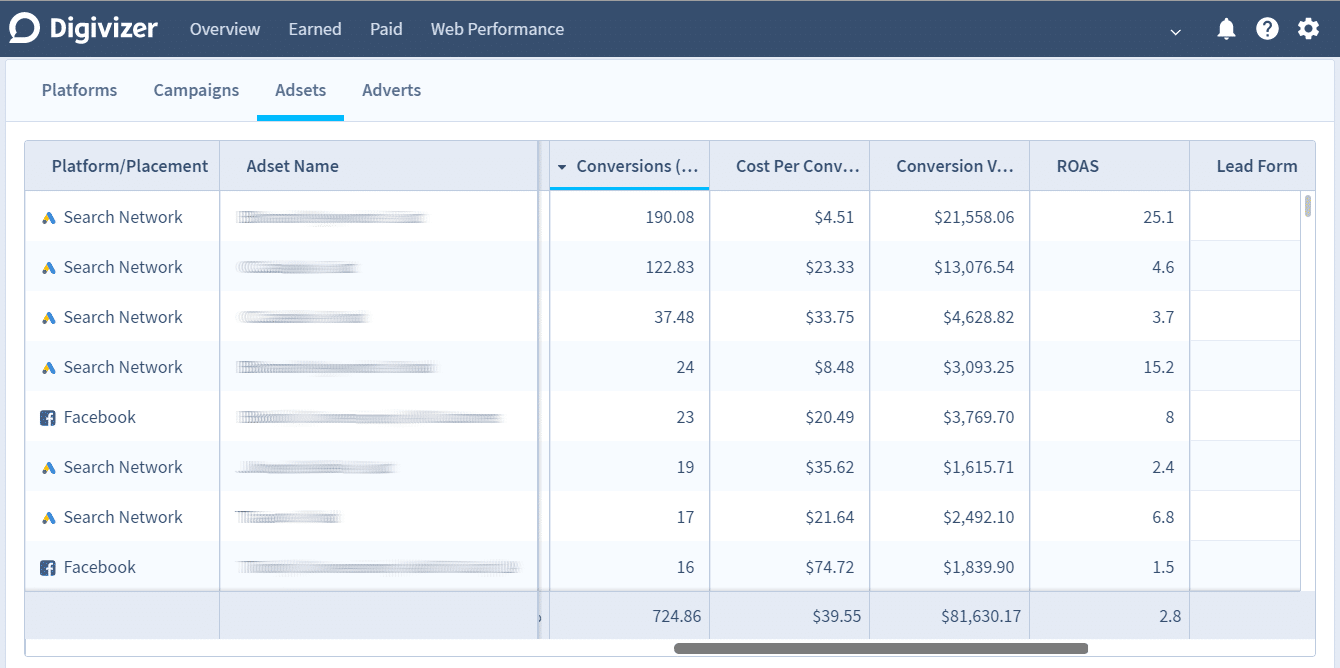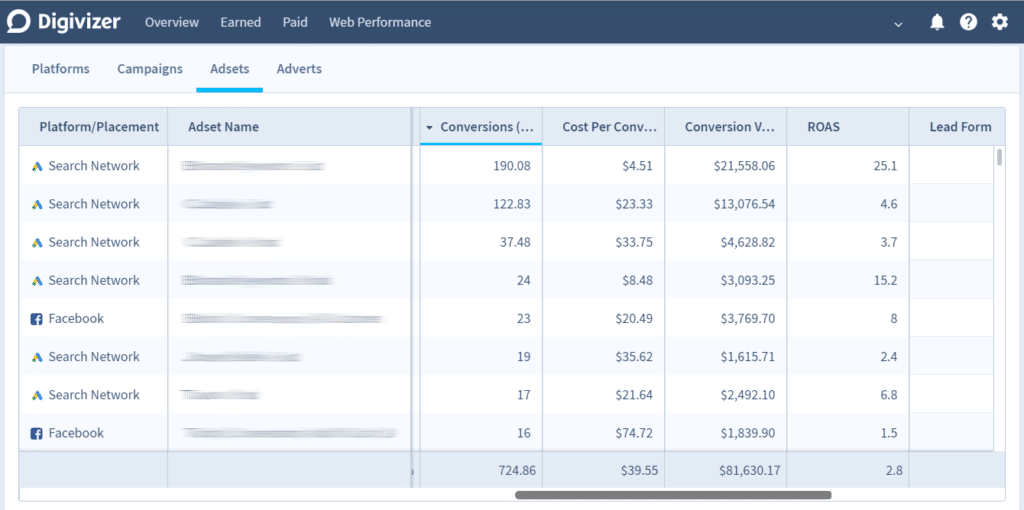 Track key website performance metrics
We added a whole new tab to the Digivizer platform in 2020 that will make your 2021 marketing so much easier! The brand-new "Web Performance" tab brings all your most important website metrics into one place. You'll find real-time insights into your website traffic and vital trends in audience behaviour. Check out these metrics: 
Revenue
Transactions
Goal Completions
Users and (importantly) New Users in your pipeline
Sessions including Pages Per Session and Average Session Time
Bounce Rate
Not only do you have access to the above metrics at a glance, you can also uncover which Search Queries are directing customers to your website, and which of your pages are performing best. That means the Web Performance tab is vital for turbo-boosting your SEO game in 2021!
To unlock these features, follow our guide on connecting your Google Analytics account to Digivizer. You can also get help to create or access your Search Console account to get access to Search Queries.
See which creative images are driving your best ads 
Creative is hugely influential in creating amazing social media campaigns. In the Paid performance tab of the Digivizer platform, you can now see the creatives attached to every Facebook, Instagram and LinkedIn paid media campaign! It's available at the Advert level on the comparison table.
Now you'll always know which ad is which without having to remember what you named each advert. You'll be able to instantly see which creatives are driving:
Best performance outcomes for lowest cost (as well as the worst performance outcomes)
Clicks and conversions
Impressions, reach and engagements
You can even click on the ad name to view the live ad creative in situ with post copy, headlines and any CTA buttons. Use these insights to inform the art direction of your next social campaign.
(If you don't see a preview in Digivizer, try pausing your ad-blocker.)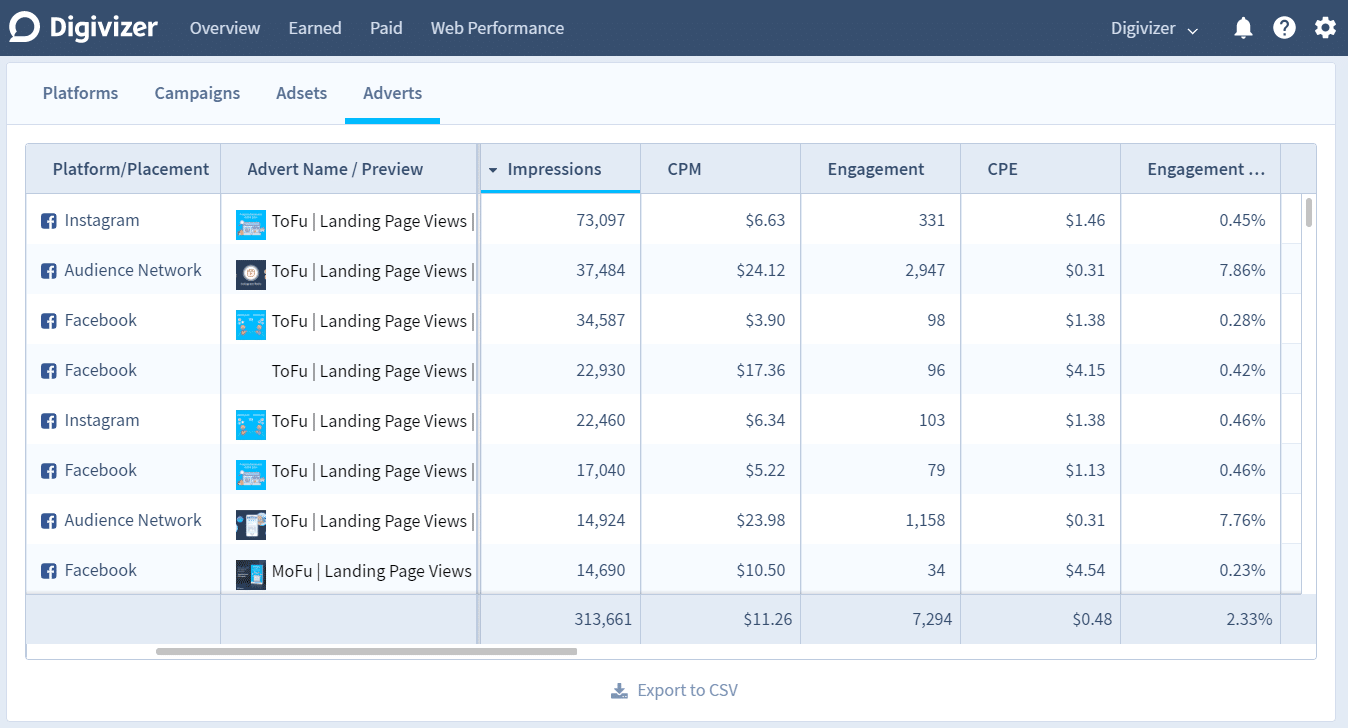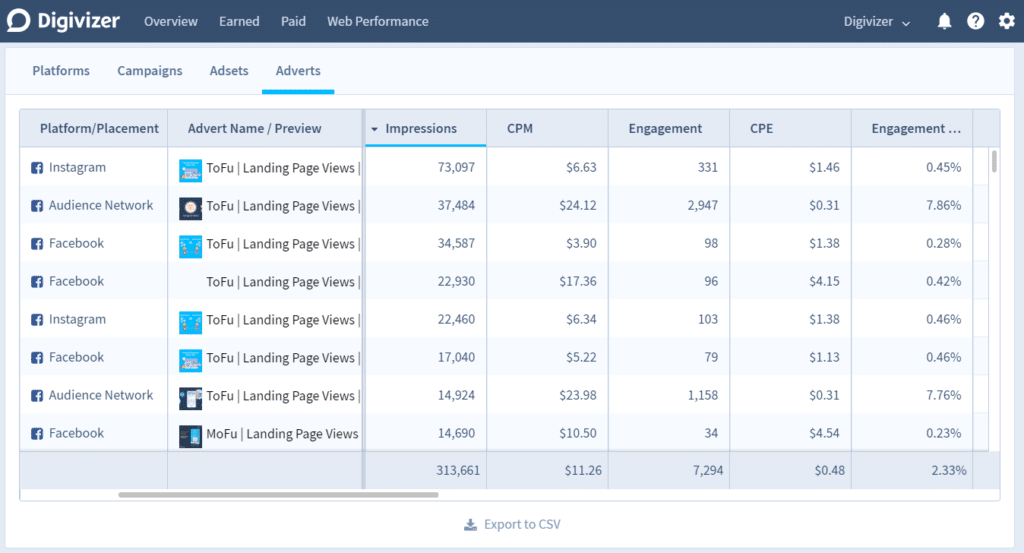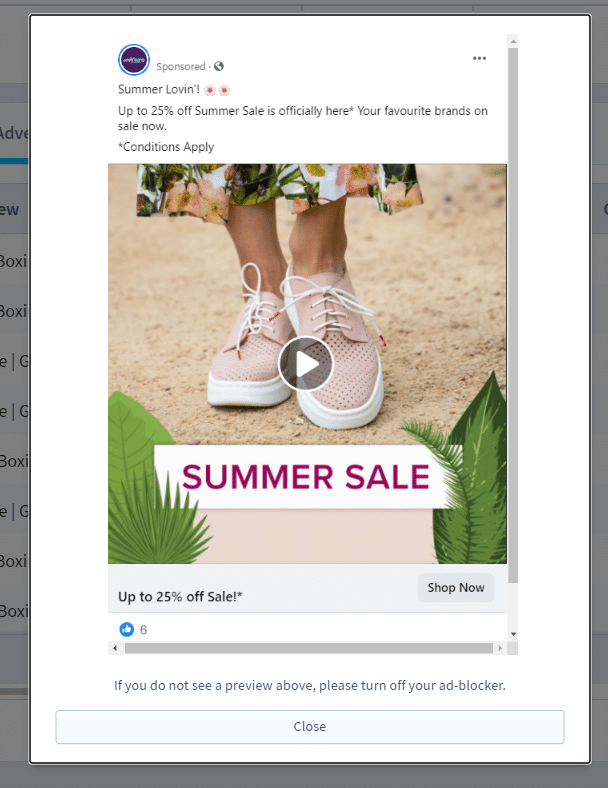 Know your Return on Ad Spend (ROAS)
When you're running digital marketing ads, you need to know how much money you're earning from ads in relation to how much you're spending on ads. That's why we added the ROAS or Return on Ad Spend metric to the Digivizer platform. 
Where to find your ROAS
On the Overview tab when you scroll down to the "Paid Accounts": see your ROAS for each of your ad accounts on Google and Facebook, as well as your Total ROAS
On the Paid comparison table alongside other Conversion metrics: it's available on all four levels of the table: Platforms, Campaigns, Adsets and Adverts
Return on Ad Spend is calculated by dividing your Conversion Value by your Spend. If you see a value of 2.3, for example, that means you're getting $2.30 back for every $1 you spend on ads. 
You must have Conversions set in your campaigns in both Google Ads and Facebook Ad Manager for values to appear. Here's how to set up conversions for paid campaigns on Google Ads, and here's how to set up conversions on Facebook Ad Manager. 
See new organic and paid social media metrics
Social media analytics is one of Digivizer's core functionalities. We're working on expanding it with new metrics and platforms all the time. Here's what's new and hot for each of the social media platforms we support: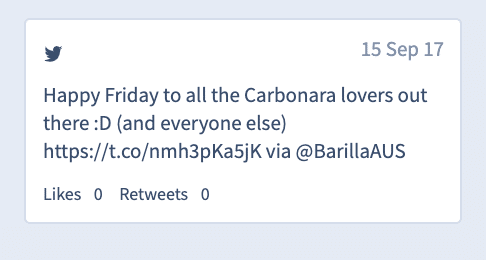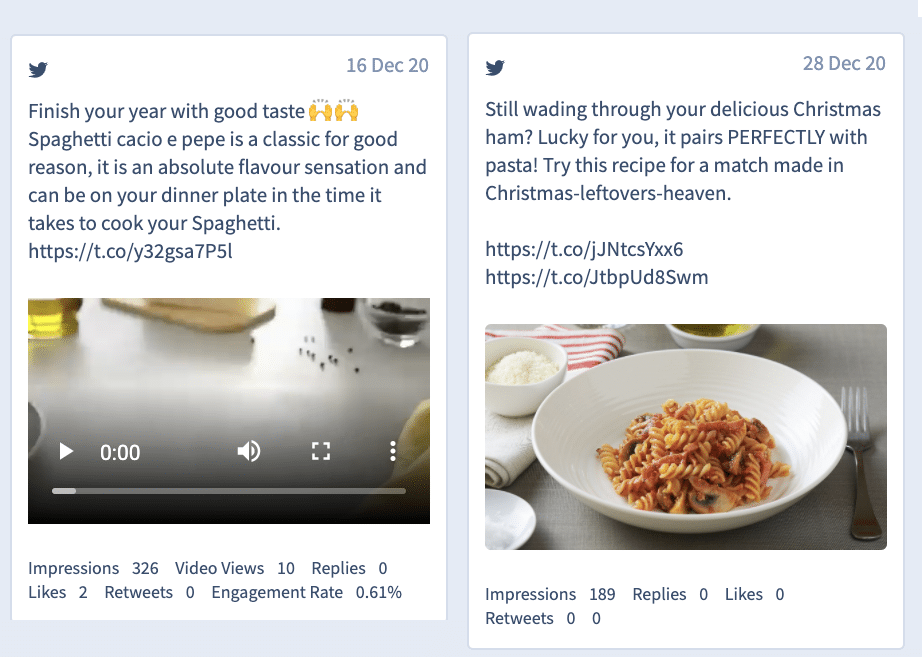 If there are any social media platforms or metrics you're especially keen to see in Digivizer, drop us a message in the support chat down in the right hand corner of your screen. 
With these unique features, you'll be able to get your digital marketing and SEO off to the best possible start in 2021. Take advantage of all the metrics and insights available in the Digivizer platform to jumpstart your social media, search and website performance!
Keen to get started? Hit us up a demo and let us show you how you can leverage these 5 features to accelerate and supercharge your marketing efforts for 2021!