With advances in technology, it's becoming easier to make better paid ads on social media. We now have things like automatic and dynamic optimization of ads, the ability to pinpoint your best target audiences, and a whole lot of guides and experts who are keen to keep you on top of evolving trends. Paid social media advertising has become something every business needs to start considering.
What is paid advertising on social media?
Paid social media refers to posts or special placements on social media platforms that are supported by advertising budgets, as opposed to organic or free content. Paid social strategies are often deployed to increase followers, engagements, clicks and views via precise audience targeting based on social media users' demographics, locations, interests and more.
Paid advertising is a vital part of any digital marketing strategy. It is best used in tandem with organic content and social media strategies and word-of-mouth social network marketing (also called "free media" or "earned media").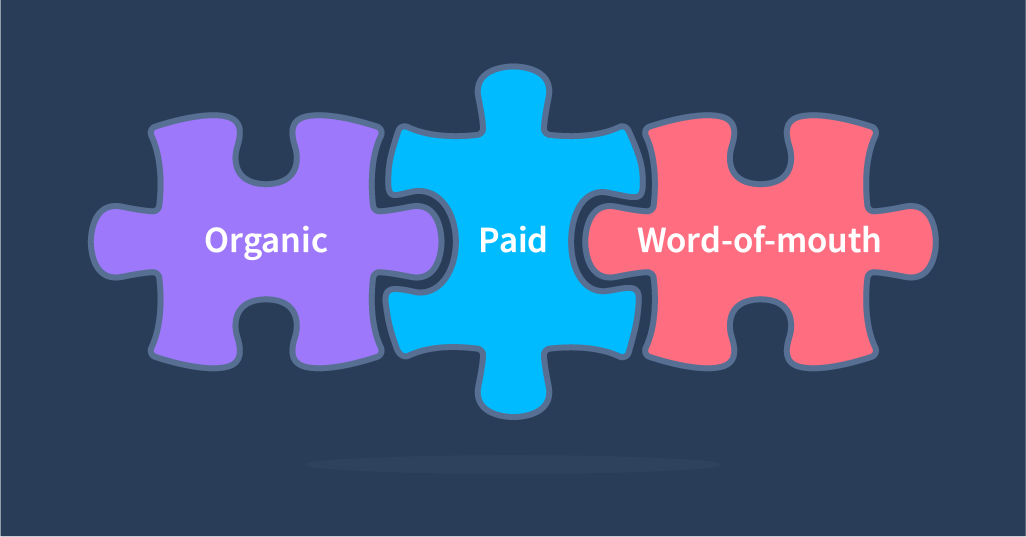 Is paid social media worth the investment? 
Paid social media is worth investing in for many brands, products and services. If you're wondering 'should I bother with paid social media?', consider that the number of consumers buying online, especially after seeing social ads, is increasing every year, while more money is also being spent on internet advertising every year.
Though paid social may seem daunting at first – and seem daunting all over again every time new features are released – it's worth the effort! Those who make use of it report seeing much higher reach, higher and more quality conversions, better click-through rates and return on advertising budgets. They also gain a greater understanding of what their audiences want, thanks to access to advanced analytics. 
What are the benefits of paid social media?
Paid advertising on social media…
Reaches new audiences
Breaks through a social platform's organic algorithms
Focuses on goals (e.g. video views, link clicks)
Helps you find customers rather than trusting them to find your social media channels
Deploys new methods of A/B testing, optimization and advanced audience targeting
Offers different formats of posts (like carousel ads!)
What are the cons of paid social media?
Paid advertising on social media…
Can become expensive in terms of both time and money
Is a competitive space both by design and because it is so popular – a high number of advertisers competing for limited screen space
Can result in your audience tuning out from your message due to high frequency, perceived irrelevance, or simply because it is an ad at best, and at worst, co-opting your campaigns and make fun of them if they have weaknesses
Can have a lower click-through rate (CTR) than search engine advertising
Can see the rules of the game change drastically in a short period of time thanks to platform algorithm tweaks
But all of these negatives can be turned into positives. 
Optimization of your ad campaigns should result in lower amounts of time and money spent in the long run, and you'll learn the right frequency and target audience settings to improve relevance. This should have your ads appearing in front of people who will actually click on them.
Researching the market before posting content or ads on social media will help you avoid the pitfalls of embarrassment, and develop a better idea of what is relevant and desired by your audience. These better ads you develop from optimization and research should win out against your competitors.
As for how often social media changes – at least when new features are released, you know that everybody else is learning them at the same time as you! And there are always people around who are willing to help you figure it out. The main thing here is keeping your finger on the pulse of your analytics, so you can adapt your ads as necessary to these new features and changes.
What is considered paid social media? 
Examples of paid advertising on social media include in-feed ads, boosted posts, influencer media and display ads. We go through each of these four categories below in detail below, but there are also a range of specific ad formats available on each social media platform. Facebook's ad guide appears to offer 10 different advertising format options and, if you investigate, you'll find yet more options in each category. So, to help you navigate what you need, we've created a one-stop-shop guide to social media ad formats.
In-feed ads
These ads look like regular posts in a user's social media homepage feed or Story reel on platforms like Facebook, Instagram, Twitter, LinkedIn, Snapchat and Pinterest. They'll often be marked out as 'Sponsored' or 'Promoted', and are usually posted by a branded social media channel. They can be image ads, video ads, collection ads, carousel ads, lead form ads, and more.
Examples of paid ads on social media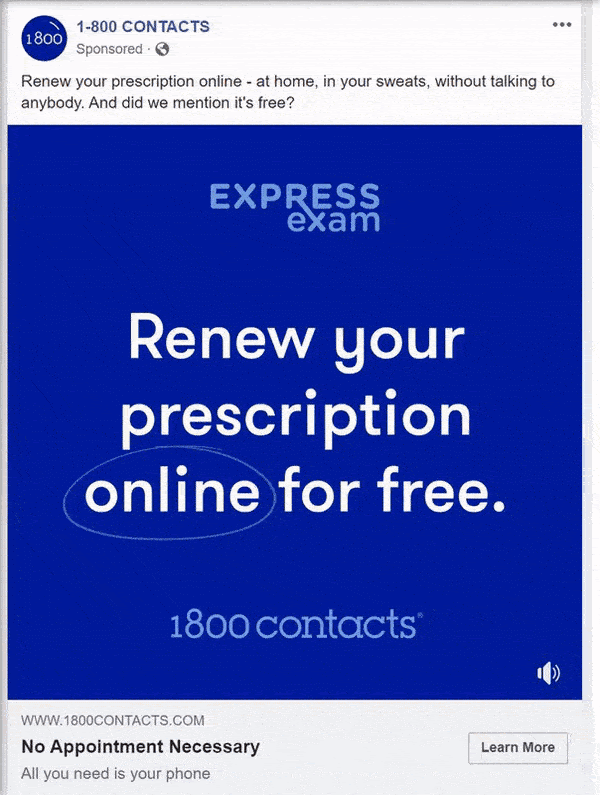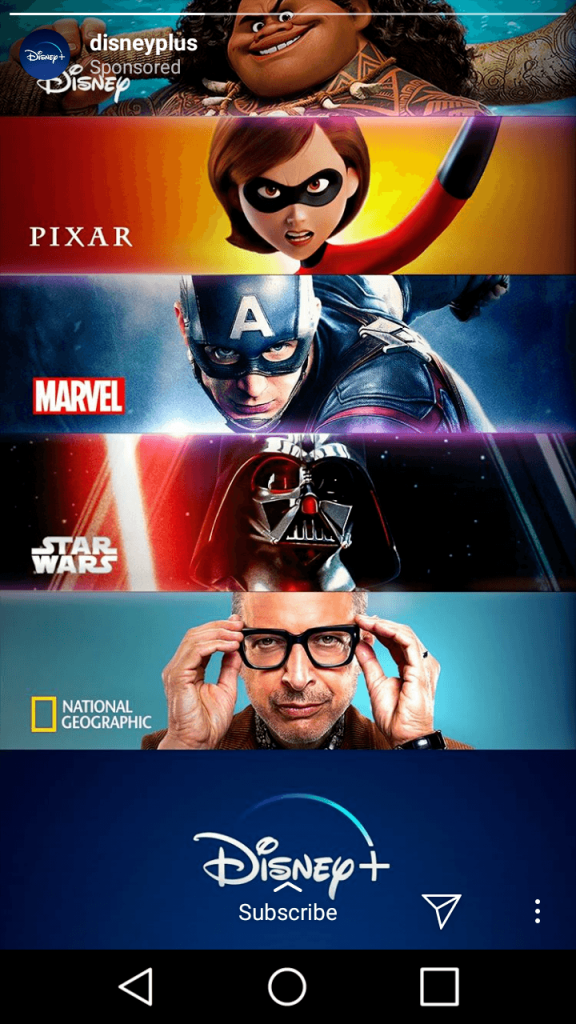 Boosted posts
Businesses will often deploy marketing strategies that combine organic and paid social media. Successful* organic posts can be 'boosted' on platforms like Facebook or Instagram; paid budget will be applied to the formerly organic post, often to boost its reach to new audiences. 
* For more about success on social, skim down to "How can you be successful with paid social media?"
Is boosting posts worth it? 
It might look like a good deal, but boosting a post gives you fewer choices for marketing objectives, audience targeting, and formatting than a regular ad. But you should be aware of boosted posts anyway, because they are an option, especially for simple brand awareness goals like getting more reach for your posts and ads. Just be sure it's worth the money before you hit the 'boost' button rather than the 'create ad' button.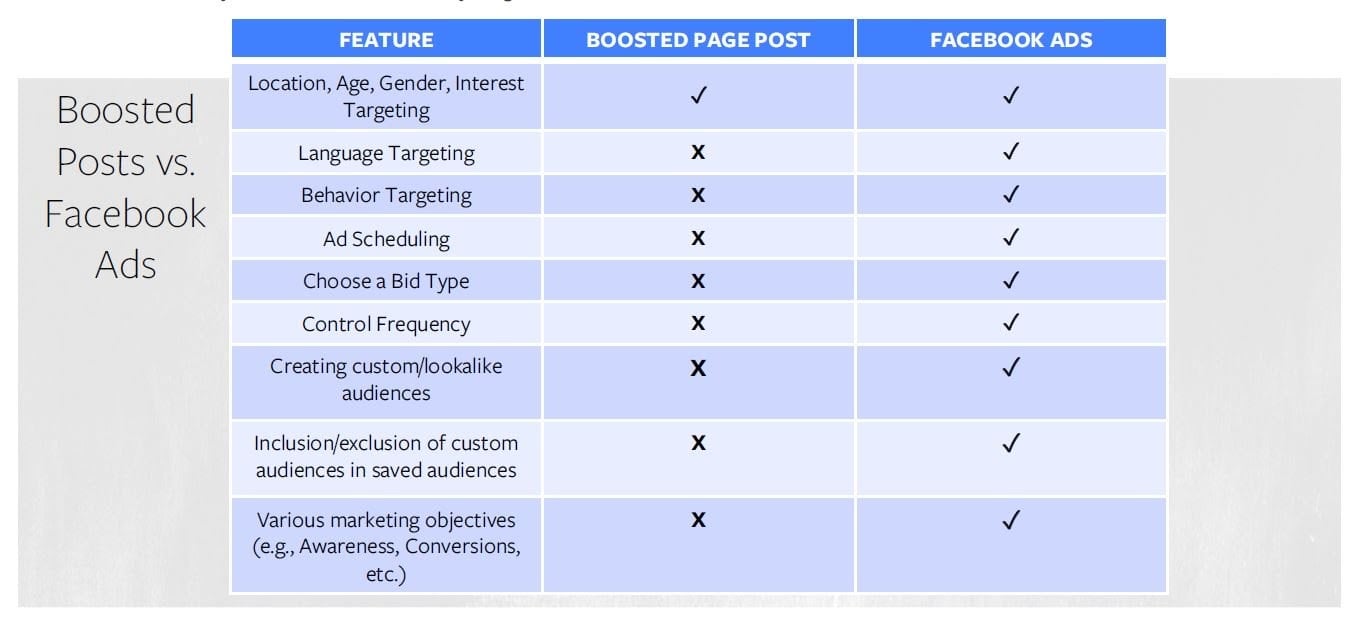 Influencer media
Influencer marketing is a booming business on social media. Influencers usually grow their followers organically, then partner with brands to advertise products or services. It's a form of user generated content (UGC) but because the influencer is being paid, either in product or in cash, we call it paid media.
Influencer posts can have an advertising budget applied to them, but they can also look organic – meaning they don't have the 'sponsored' or 'promoted' subheadings when you see them on your social media feed. When influencer posts look organic, followers trust influencers to tell them when the influencer has been paid to advertise a product. 
To understand this, think about the difference between an Instagram ad for an eyeliner by a brand, and Kim Kardashian posting about her 'favourite new eyeliner'! Ideally Kim would write #sponsored (or #ad or #paid or #spon, etc.) to her post to signify that she has been paid to post about the eyeliner.
Examples of influencer ads on social media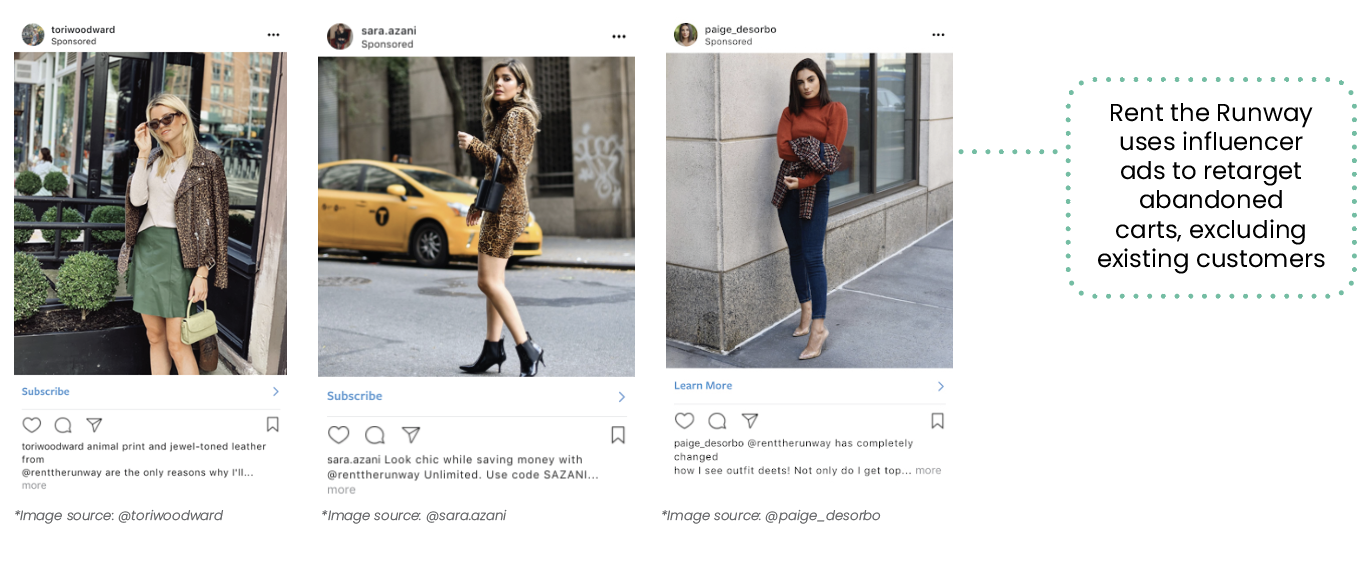 Display ads
You'll find the phrase "display ads" more commonly refers to search engine advertising and pay-per-click ad campaigns. However, there are display ads on social media, too. Display ads take the form of Sidebar ads on Facebook and LinkedIn, while on Twitter ads, you'll find Promoted Trends and Promoted Hashtags. Instagram and Snapchat have their own form of display ads targeted at the "Discovery" page. Display ads on social media are often simpler than in-feed ads and they're only aimed at getting you to click through to a landing page elsewhere.
Examples of display ads on social media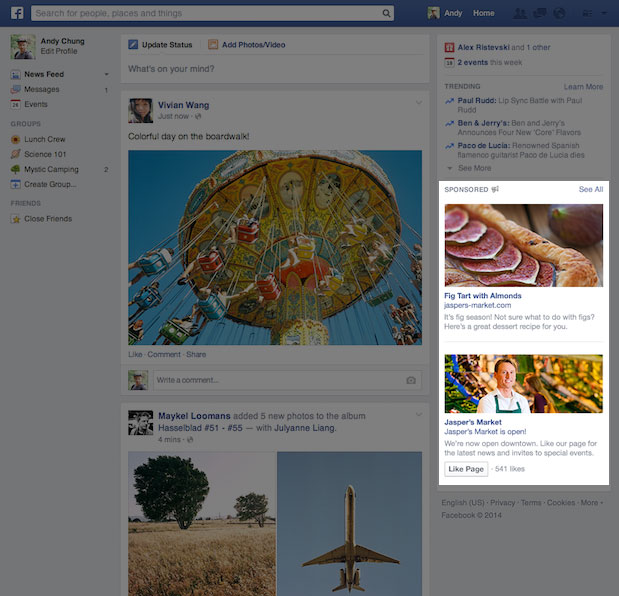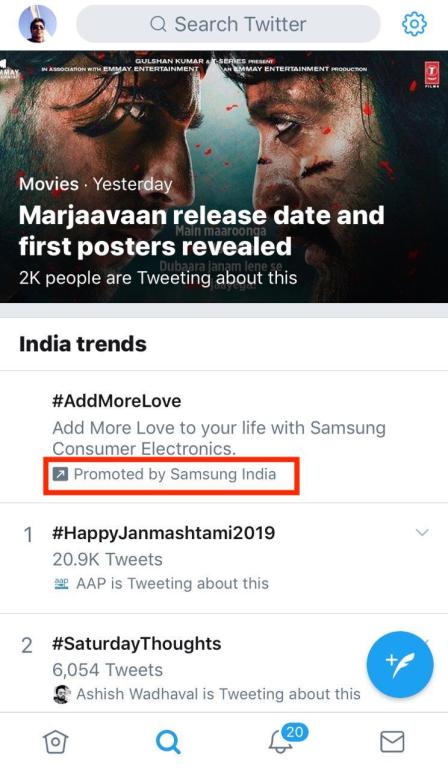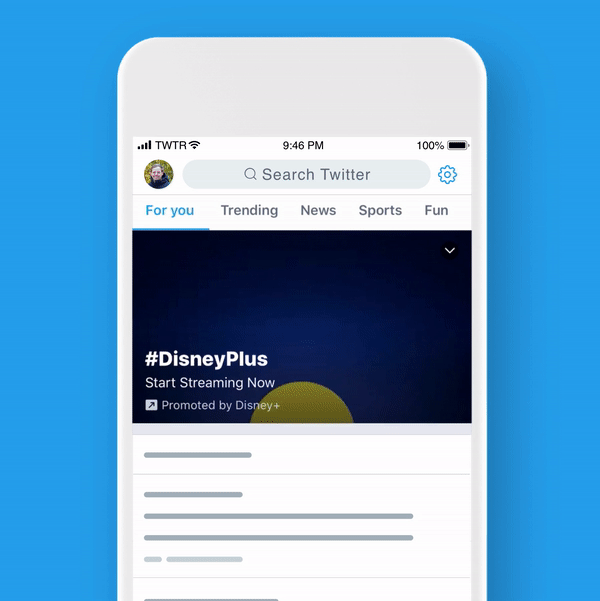 How can you be successful with paid social media? 
Success is defined by your business goals. Before you post anything on social media, you should know what you want from it, whether you're making an organic post or an ad. Common goals include views, video views, website clicks, engagements, lead generation, and conversions. Different goals will change the platform you choose, the type of ad you make, and the copy and creative imagery you use. 
You'll only be able to define whether your paid social campaign is successful if it's delivering the right results, so make sure that you know what you want before you hit 'publish'. 
Every platform has guides for creating good ads so check them out before you dive in. There are loads of paid social gurus, like AJ Wilcox or Michael Stelzner from Social Media Examiner,  you can follow for advice and practical knowledge. There are also many companies, including Digivizer, with deep expertise in advertising on social media and what works in paid social media campaigns, you can tap in to. If you have a specific question, open up our live chat window and ask us directly!
We hope you found this article useful. Bookmark it for later or share with your colleagues for an easy reference to the wide, wonderful and often perplexing world of paid social media.