When it comes to ad campaigns on social media platforms, there are two awesome ways to stand out in the crowded arena of peoples' feeds: creativity and relevancy. Once you've got some kickass content creators on board to help you with the first, we're here to help you with the second – and the best way to do that is with targeted ads on social media. 
What is targeting in social media marketing?
In digital marketing, "targeting" refers to the ability to choose the people who are shown your ads based on various demographic or behavioral data like age ranges or life events, or even customized lists you've built yourself. The key to a good targeting strategy is data. Luckily, social media platforms store a lot of data and make it available to you to use, and give you the chance to incorporate your own data sources as well.
Most social media ads these days are delivered alongside the option to click on the ad and block it because 'this isn't relevant to me'. In order to ensure that this never happens to your ads on any social network, you need to make the most of the targeting options available to you when you're ready to publish your wonderfully creative ads.
It's easier than ever to ensure an ad is seen by people most likely to convert. With Facebook Ad Manager, for example, you can target people based on the below criteria…
Facebook Ads options for targeting
Interests
Gender
Relationship Status
Educational Status
Age
Location, including if someone lives in an area or just visiting
Language
Occupation, as well as job title targeting
And more factors available from data contained within a user's personal profile. You can even target ideal customers based on:
life events like upcoming birthdays or anniversaries 
event attendance like conference (for Facebook events you have access to, that are associated with a Facebook page)
Facebook's advertising apparatus also incorporates Instagram's advertising infrastructure, as well as Facebook "audience network" across thousands of apps, meaning you can target the same person across many different ad placements.
Different social media networks like LinkedIn have different options, like company size or industry. Twitter and LinkedIn also provide opportunities for targeting based on:
Keywords
User handles
Hashtags 
Real-time conversations 
Whichever platform you choose to advertise on, the ability to customize the visibility of your ads will help you reach the people who really care about your products and services.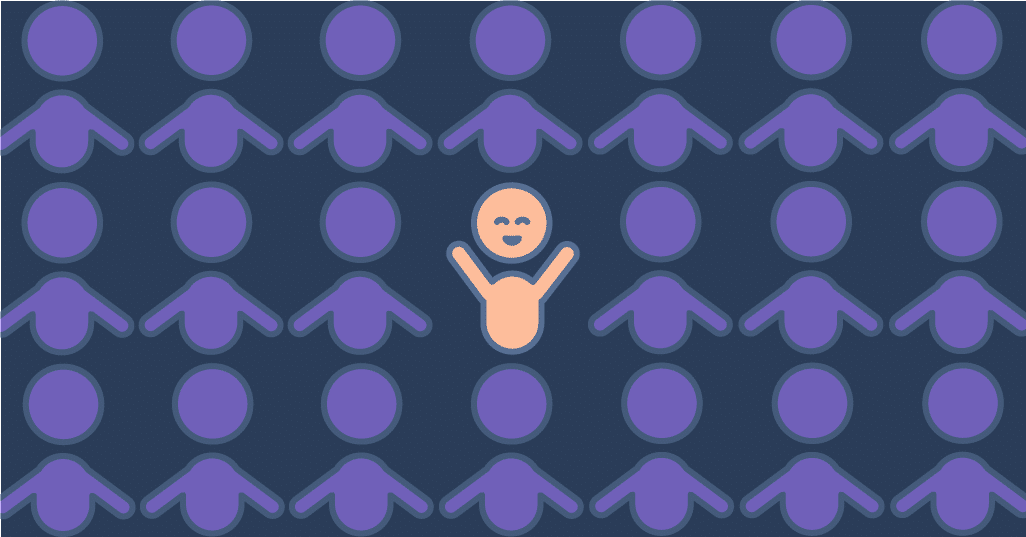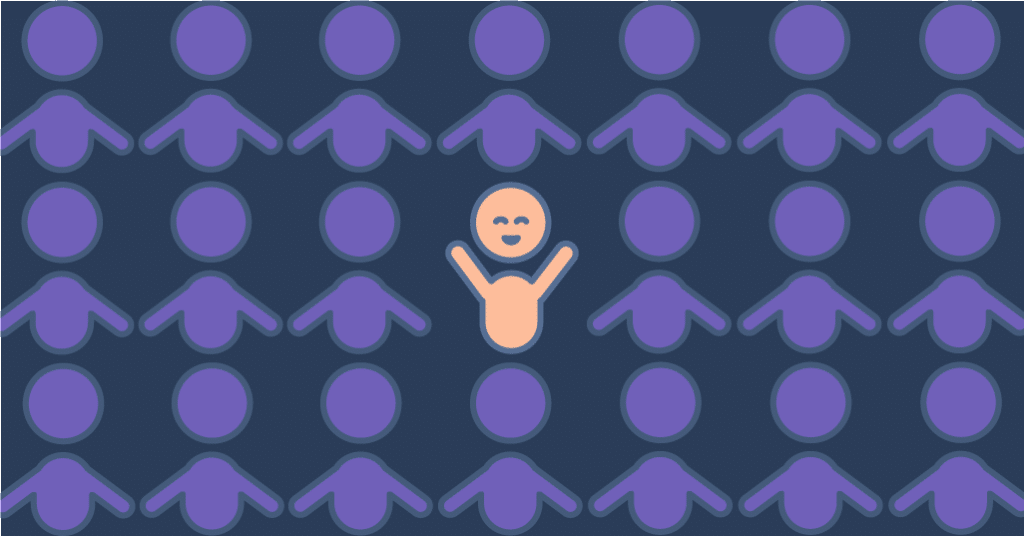 What types of paid social targeting methods are there?
Social media networks give you a range of methods to customize who sees your ads. You can use demographics, interests, or online behaviours to show your ads to specific social media users who display those characteristics.
There are also more advanced options that involve predictive analytics, machine learning and retargeting tools to improve your paid social media marketing campaigns in a variety of ways.
This might seem like one big blanket "targeting method", but it can be broken down into different parts that you might take advantage of at different times, or in different campaigns, or in different marketing mixes.
Here's the breakdown!
Demographic targeting
A method of targeting customers based on available personal data.
Interest/Behavioral targeting
A method of targeting customers who display certain interests and behaviours in web and mobile browsing (pages visited, searches performed, links clicked, products purchased) and physical behaviours (like location, event attendance, and in-store purchases).
Predictive targeting
A method of targeting that applies machine learning/AI to predict the best products to show certain customers, which customers are most likely to convert, and build lookalike audiences (potential leads who exhibit similar behaviour to existing customers and may be good candidates to serve ads to).
Retargeting or remarketing
A method of targeting that uses tools like cookies, tracking pixels, email lists and CRM data to serve ads to users who have already displayed interest in a product or service, visited your website, looked up certain search terms, or otherwise engaged with your business.
Custom targeting
A method of targeting where you input your own CRM (customer relationship management software) data, email lists, past purchase data or other proprietary first-party data to build your own custom audience.
Contextual targeting
A method of targeting based on the surrounding content, such as advertising running shoes on a fitness blog article. This is more search or display advertising than social media advertising, but you should be aware of the differences.
How do you reach the right target market?
The answer to reaching the right target audience is both simple and complex: you have to aim your ads at real people. Some audience segments may reach the hundreds of thousands, especially on popular social media platforms. But many of these people may not be interested in your product.
In order to reach the right person on the right device at the right time with the right ad, your desired social media advertising target audience should be highly specific and detailed, and based on real customers.
Here's how you reach the right target audience. Firstly, identify your existing customers and talk to them via feedback, surveys or research meetings.
Then, create buyer personas centred on these existing customers to help inform:
your best social media platform/s to advertise on (based on where your customers are)
your initial targeting (based on customer demographics & interests)
your content and your messaging (based on what your customers need and are looking for)
Your existing customer base will help you identify your starting target market.
As you earn new customers, you can adjust and optimize your personas and targeting methods to draw in more new customers, or even develop new personas who may need new strategies.
We hope you found this article on social media targeting useful.
Your audience is out there waiting for you; go get 'em!
Bookmark this article for later or share with your colleagues for an easy reference to the many methods of targeting the right audience on social media.