A step by step guide to getting started
With over 1 billion current users worldwide, there's no escaping the sensation that is TikTok.
Despite only becoming available worldwide in August 2018, TikTok is one of the fastest-growing social media platforms year on year and acts as a powerful advertising tool for businesses big and small.
Even though it's a new advertising medium, it's got some great features that will help you get the hang of it in no time. We know getting started with TikTok for Business can seem a little daunting but anyone can learn! All you need are these crucial tips and you'll set yourself up for success.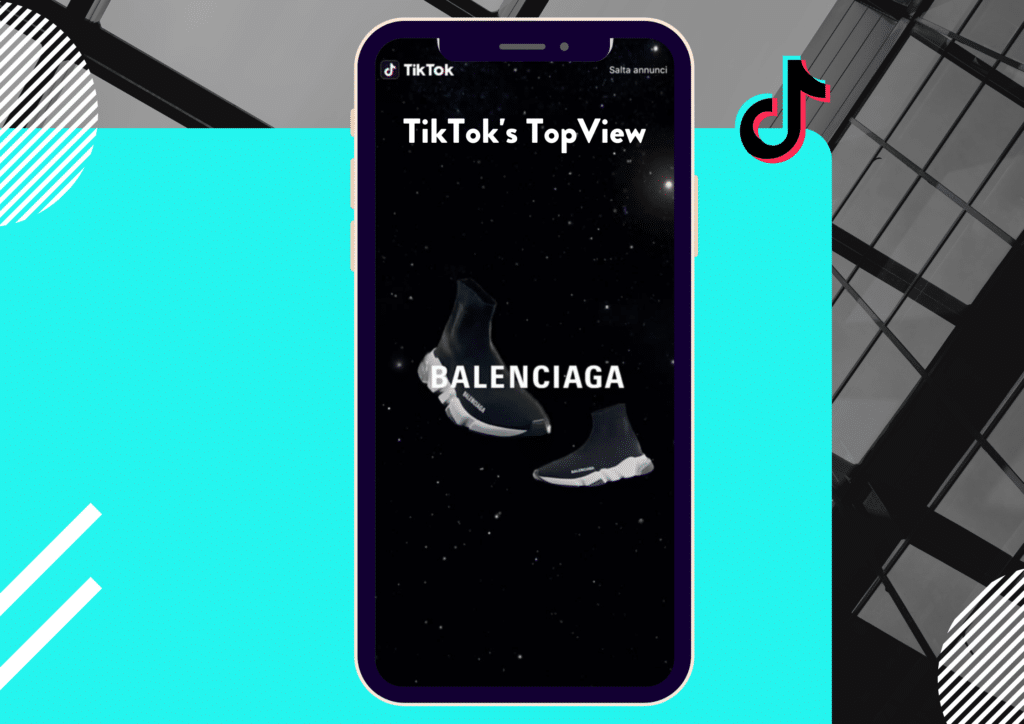 #1 – Choose the right type of TikTok ad
TikTok ads manager offers a number of different types of ads for businesses, so it is important to know which style is most relevant to your campaign objectives, budget, and target type of consumer.
Top View Ads – Top View ads appear at the very top of a user's feed and will be the first thing they see when they open the app. It means massive visibility and attention-grabbing campaigns thrive in this format. This full-screen takeover can last for 5-60 seconds. TikTok states this format is 67% more effective in sales than the other formats.
In-Feed ads – these are the usual ads that live on the main scrolling page that are interspersed between the audience's usual content. They're full screen, sound on, and blend in with the TikTok format. They need to be fun, engaging, and mimic the usual format to maintain the attention of the viewer instead of just scrolling past, and are more affordable than Top View.
Branded Hashtag Challenges – This is a great option if you're after on-platform engagement with a "TikTok challenge" that supports your branded hashtag. These can be highly successful in encouraging user generated content and brand awareness but require more thought and budget than in-feed ads.
Spark Ads – One of the newer ad formats of TikTok, a Spark Ad is a paid boost behind any of your organic posts. They have the look and feel of usual TikTok content but direct users to your account – great for brand awareness and growing your following. You can also create a Spark Ad with an influencer's content.
Image/Carousel Ads – These only run in TikTok NewsFeed apps, not in the native video format, but can be a good option if you already have Carousel Ads in play and want to try a new audience.
Watch our video introduction to TikTok advertising for more tips.
#2 – Think strategically when you set up your campaign objectives
Once you have a TikTok for Business Account, you'll need to set up your first ad campaign. There should be at least three objectives to choose from:
Traffic: Send more TikTok users to your landing page.
App Installs: Get more people to download your app.
Conversion: Drive valuable actions on your website.
You'll also get to choose your budget (note it is usually a $50 minimum) and set it to a daily or lifetime limit, so make sure you take TikTok ad costs into account from the beginning. The difference is a lifetime budget will be spent over a period you define, to reach as many people as possible, as soon as possible. A daily budget will attempt to steadily penetrate your defined target market over the set period and be spent in one day.
What's your goal in this ad, where would be your ideal results? Now is the time to really hone in on your strategy.
#3 – Make sure it fits!
Now you have defined your campaign, your target audience and your ad group. To get started on a great winning TikTok ad, you have to make sure it fits the format! The technical guides you can follow as a guide are as follows:
Aspect ratio: 9:16/1:1/16:9.
Resolution: 720px x 1280px, 640px by 640px, or 1280px by 720px.
Video length: 5-60 seconds, although 9-15 seconds is recommended.
If it isn't full-frame, it has a much harder time circulating. You don't want to waste time on content that won't perform well with the algorithm.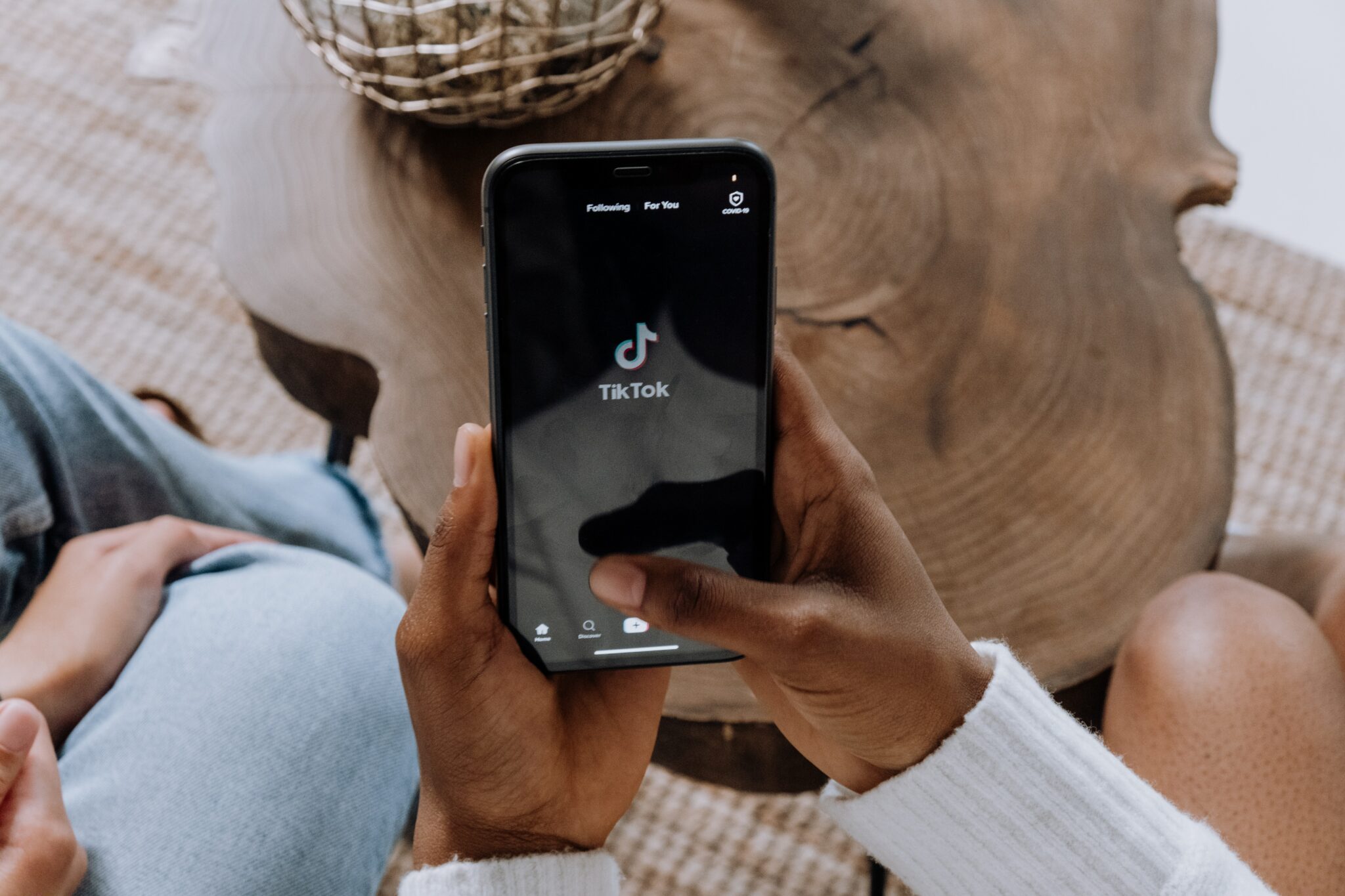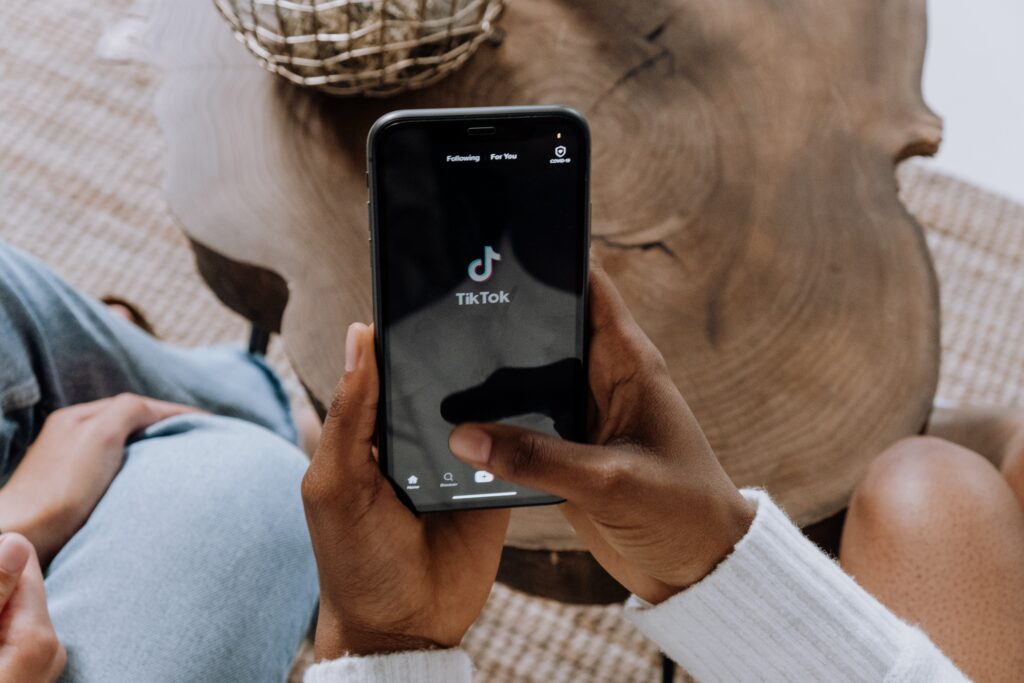 #4 – A creative cover!
You have the option to upload your own cover frame, best for creating a branded effect, or choose one from the pre-selected frames TikTok takes from your video. Think about what videos you already have posted, what fonts, colours, and size typing fits your brand so you can attempt to keep it uniform.
TikTok also offers cover stickers which you can use to label each of your videos so users can easily locate the content they're interested in from your account page.
#5 – Readability
To make a great ad for any social media platform, readability is essential. Because TikTok ads are short and sharp, it's imperative that you check with either another employee, friend or a family member before posting if they could repeat the information.
This is an easy way to check your typography and the speed of your text overlay is user-friendly for the app. No one is going to buy a product they can't even read the name of!
#6 – Short, smart, and sharp captions!
This next tip goes hand in hand with readable copy on a TikTok ad – keep your captions concise and to the point. You'll have up to 100 characters, so you want to make the most of them. The caption box isn't the spot for a heavy sales pitch – instead, keep it to one to two sentences that capture what your brand is about or how the viewer can get involved. Show some personality or have a look at successful brand ads on the TikTok for Business website to take inspiration.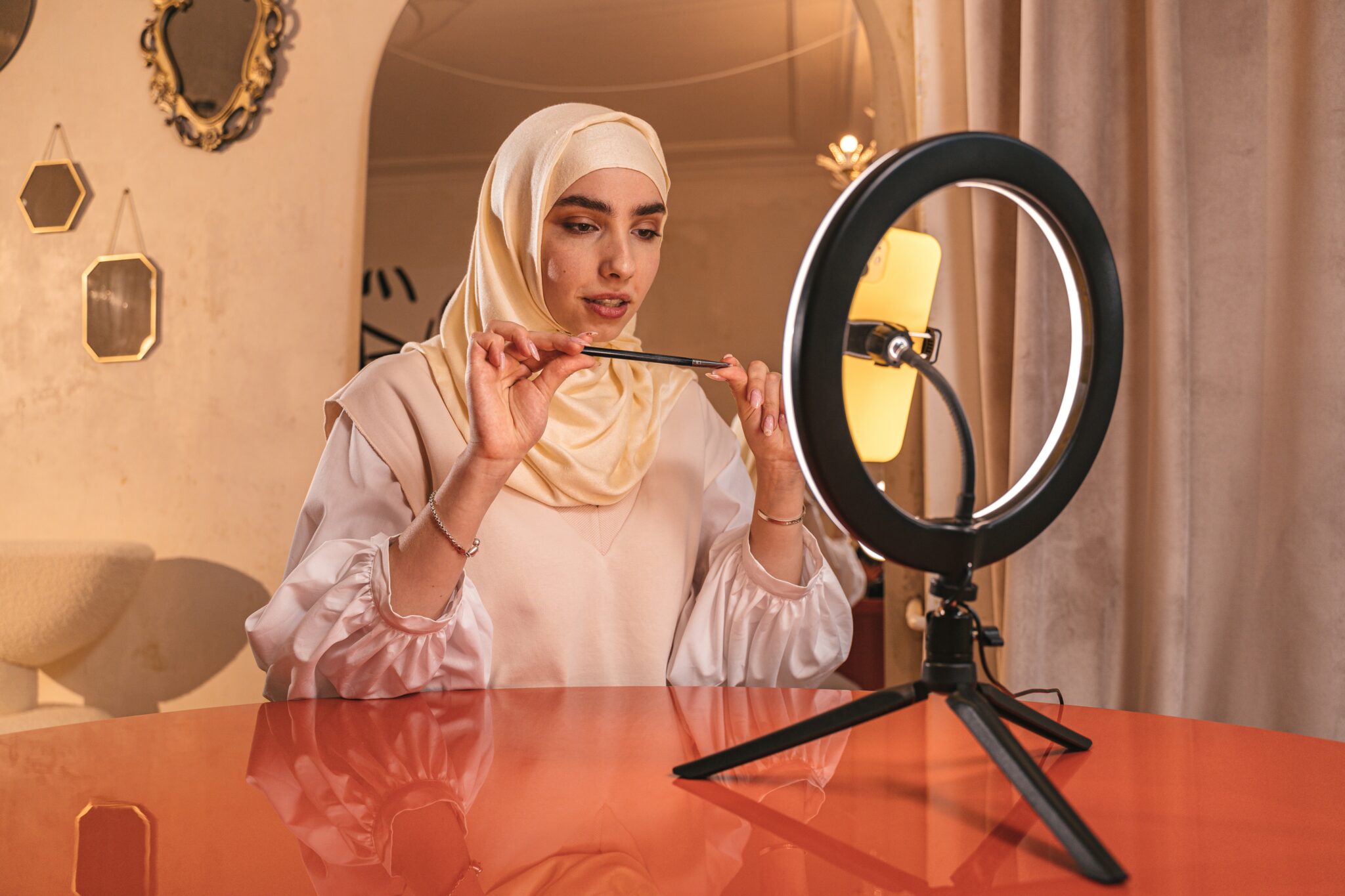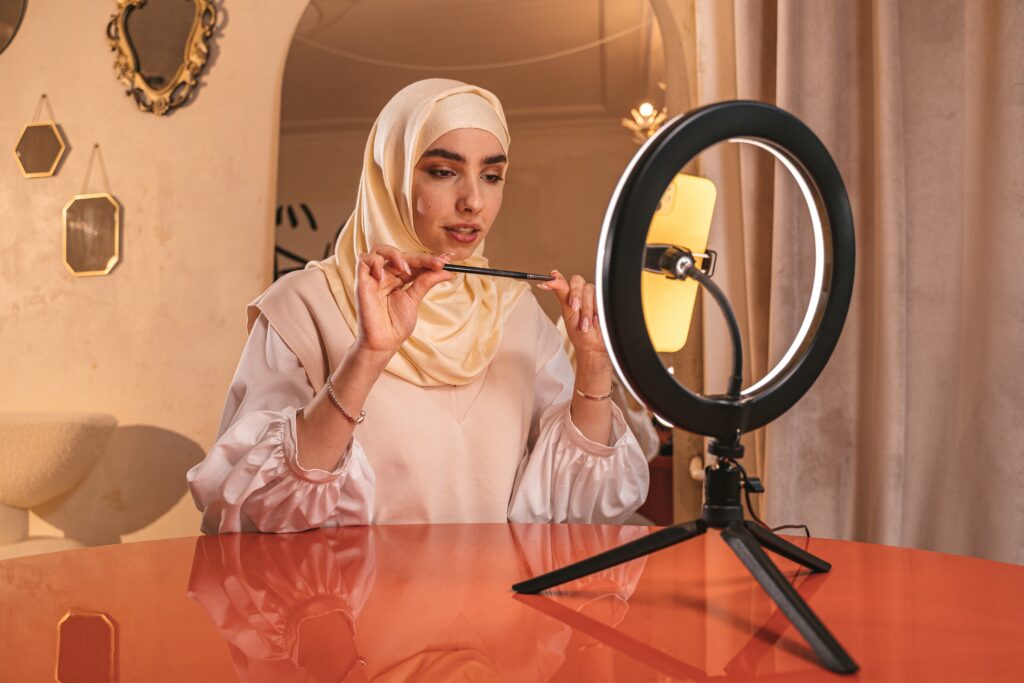 #7 – Call-to-action!
This is the key to making a great TikTok Ad. Know what you want for a call-to-action. Luckily TikTok offers 22 different options to select from via your action button at the bottom of the advertisement:
Download
Learn More
Visit Store
Shop Now
Sign Up
Contact Us
Apply Now
Book Now
Play Game
Watch Now
View Now
Get Quote
Interested
Subscribe
Get Tickets Now
Listen Now
Read More
Order Now
Install Now
Get Showtimes
Experience Now
Pre-Order Now
Choose what is most applicable to your ad, and make sure the click-through is worthwhile. What will be the first page the viewer sees when they respond?
Congratulations! You've set up your first ad and sent it off to TikTok for approval before it's posted. Now what?
#8 – Manage and learn what your consumers like
Unfortunately, the work is never over as brands need to remain consistently aware of the content that performs or doesn't perform well with their audience. However, knowing which of your TikTok ads are driving success is made considerably easier with platforms and tools like Digivizer.
The Digivizer platform provides all the features you need to optimize your web traffic and digital marketing strategy. It's designed to be simple to use, simple to understand and provides all the insights you need to make decisions quickly and with confidence. It's an official partner with TikTok for Business (as well as all major social platforms like Facebook, Instagram, Youtube, Twitter, Amazon Ads, and Google Analytics) so you can have real-time insights into your brand space across platforms and track performance all in one place.
Easily see which of your TikTok ads encouraged conversions, or which ad group demographic needs the extra boost. Whatever your metrics are, you can manage and learn what makes a great TikTok ad. The more you make, the easier it becomes.
Keen to learn more about what this could do for your business? Book a demo or sign up for free.