Whether you're new to paid advertising on social media or a seasoned paid specialist, this guide will help you navigate the ad format landscape and drive campaign results.
There are so many types of social media ad formats with regularly changing ad specs, it's easy to get lost. This guide will help you:
Choose the best ad format for your campaign objective
Ensure your ad looks as engaging as possible
Avoid design issues and get approved faster by platforms
You've probably heard of Image Ads, Video Ads and Carousel Ads, but there are a number of other ad formats that can help you succeed in the pay-to-play game. We'll take you through what they are, how they work, and ways to get the most out of them.
What is the best social media ad format?
When choosing the best social media ad format for your campaign, consider who is your audience? Which platform are they on? What action are you trying to drive? If you're after product sales, you might consider a Product Carousel Ad. If you have an immersive experience in mind and creative resources at your disposal, an Interactive Story Ad is an ideal choice. Likewise, if B2B leads is your goal, a Lead Form Ad on LinkedIn is a good bet. The ad format you choose will depend on the platform you're playing on and your budget, but knowing the ad formats available and the features and benefits of each will help you elevate your paid advertising strategy on social media.
Image Ads
Image Ads are great for driving traffic to your website. They're easy to make and can be paired with links straight to specific pages on your site. They're available on almost every social media platform but perform strongly on Instagram, Snapchat, Facebook and Pinterest since people want and expect images on these platforms. Images with little or no text usually make for a better audience experience, which is why Facebook will only serve your ad if 20% of the image or under contains text. Book covers, album covers and product images are usually exempt from this rule. Use this handy 'Image Text Check' tool to check your Image Ad text falls under the limit.


Image Ad examples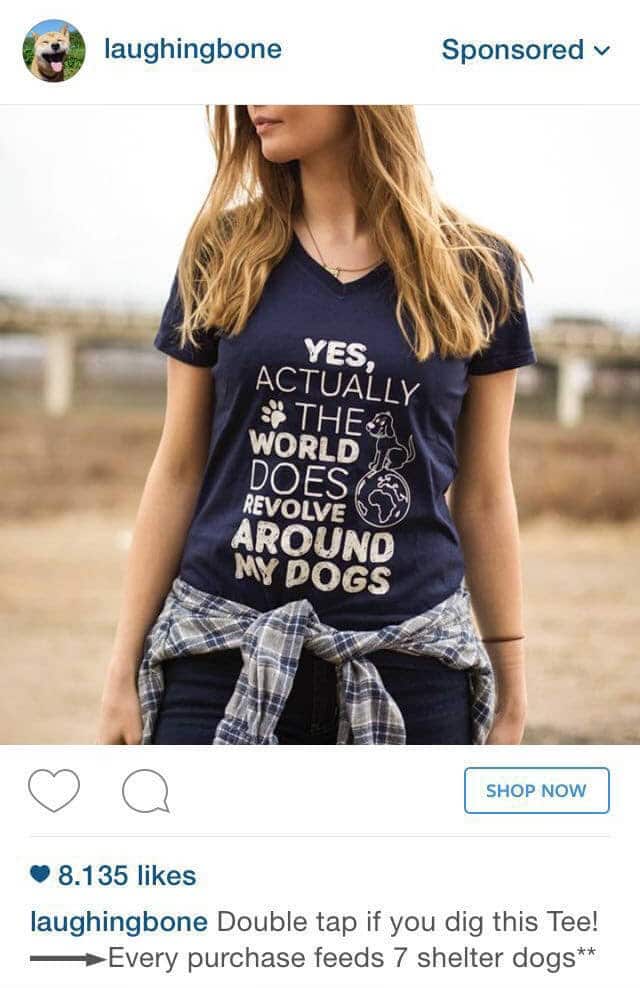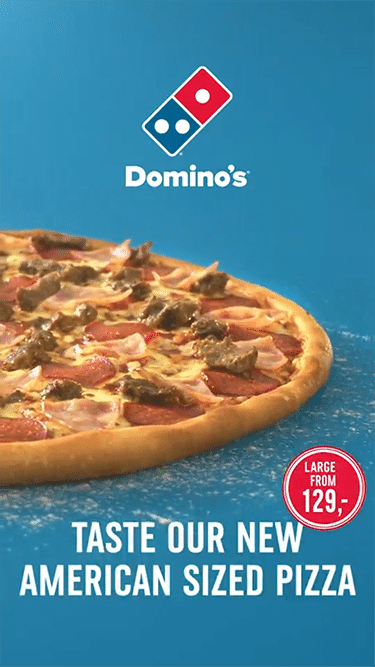 Carousel ads
Carousel Ads are awesome for telling a deeper story about your brand. You can show more in this ad format than arguably any other and take your audience on an interactive ride. Available for Facebook, Instagram, Messenger and Audience Network, most carousel ad formats allow you to showcase up to 10 images or videos within a single carousel, each with its own individual link and CTA button. You can also remove CTAs altogether for a cleaner look. Facebook will even optimise the order of the carousel images, based on each card's performance, but if you're using this ad format to tell a sequential story, naturally you should opt-out of this automated feature.

Carousel Ad examples
Process Carousels
Use the cards in Carousel Ads to sequentially explain a step-by-step process. This is great for showing how your business or product works, from start to end result, and can be used really creatively with video too.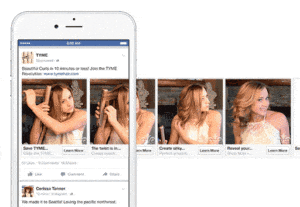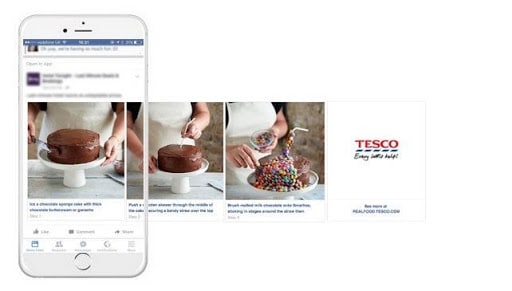 Product Carousels
You can showcase a wide range of products or articles using the Carousel Ad format. By featuring a different item on each card that links through to its own landing page, you'll entice your customers with options and help raise your click-through rate.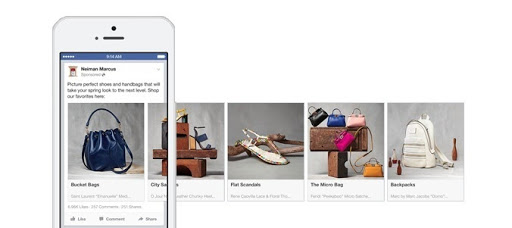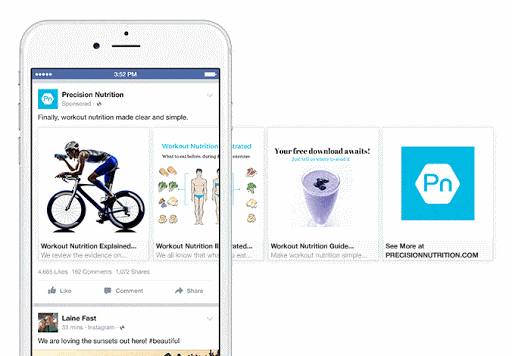 Panoramic Carousels
Use Carousel Ads to highlight different features and angles of a single product, better-informing customers in one long, vivid panoramic image.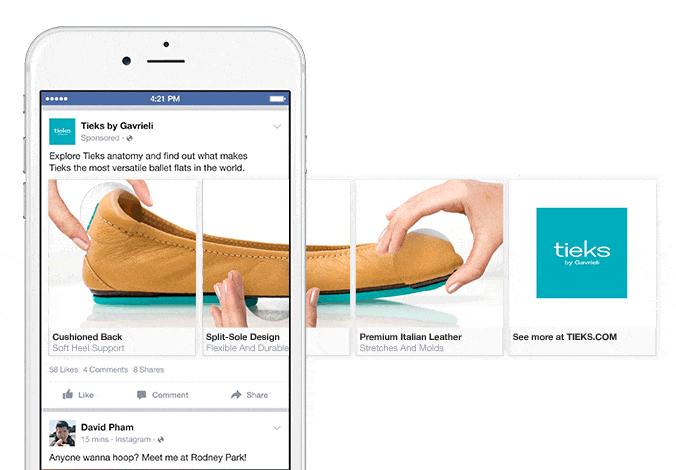 Carousel Ads for LinkedIn
On LinkedIn, you can run carousel ads that tell a story and draw audiences towards signing up for lead forms.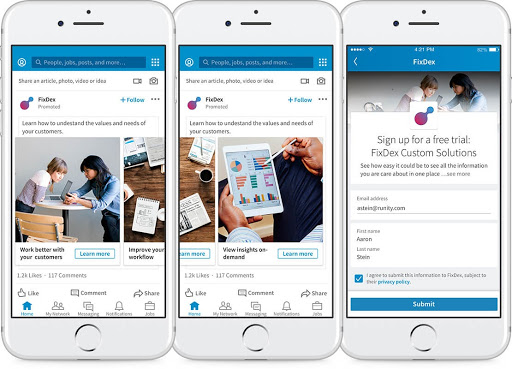 Carousel Ads for Pinterest
Pinterest encourages carousel ads for adding more than one image to an ad on their image-heavy platform. 
Carousel Ads for Twitter
As of November 2020, Twitter has (once again) started offering the carousel ad format to advertisers. Twitter says they're best used for app installs and click-throughs, especially compared to single-image ads. They look and act a bit different to other carousel ads, with images moving but the copy and CTA staying put.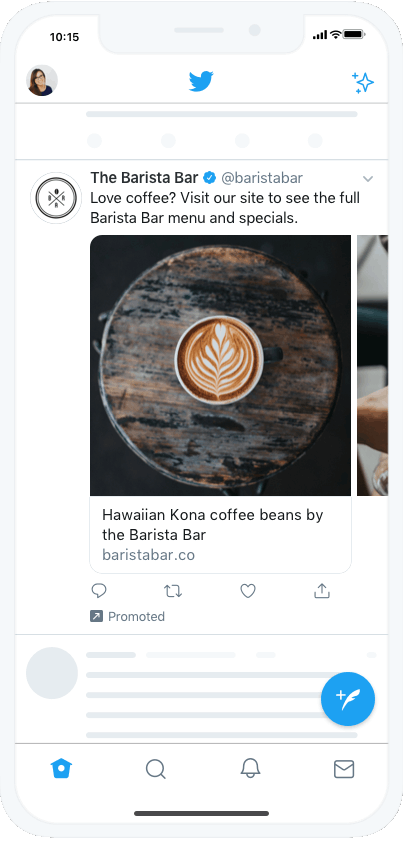 Product ads
Product Ads are great to use when you have more than 10 products or want to retarget customers in a more dynamic way. You've probably seen these clever Dynamic Product Ads (DPAs) pop up in your social feeds after you've visited a shopping site. They use Facebook Pixel tracking to serve up previously viewed and best-performing products. Platforms like Instagram let businesses tag multiple products directly in posts to make it easier for people to discover and engage with products. The best product ads have eye-catching, high-quality visuals and very little text. AdEspresso analysed 750,000 Facebook ads and found that the most effective ads had less than 20 words in the ad copy and 4 – 5 words in the link headline. 


Product Ad examples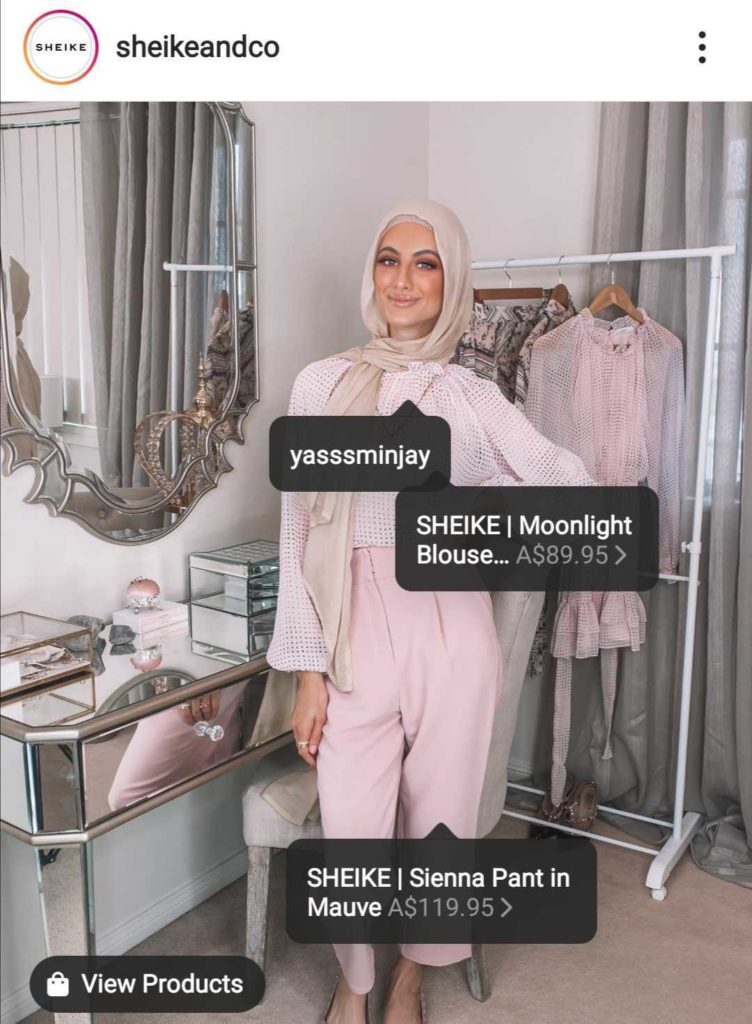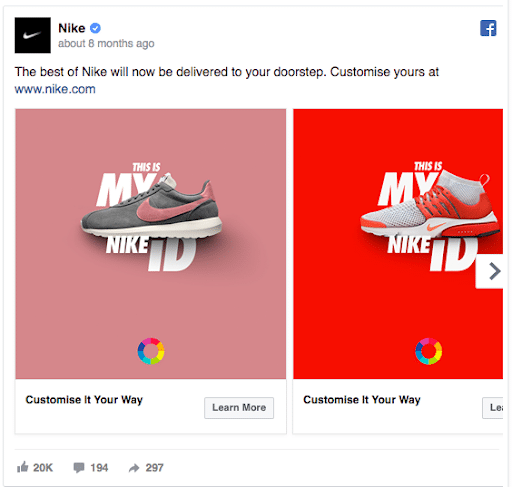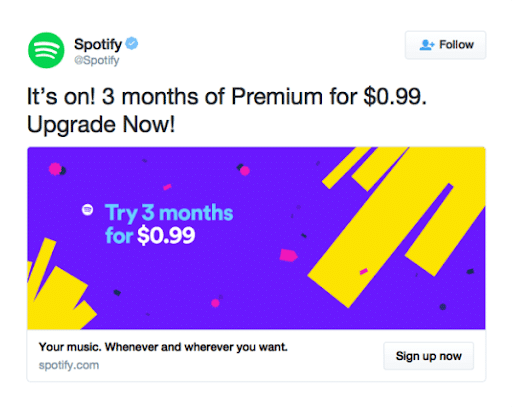 Collection ads
Collection Ads are often a subset of Product Ads that allow a more immersive and visual experience for audiences. They are like a storefront that allows users to window shop: a big image (or video) banner with a row of four products underneath. Tapping on a Collection Ad seamlessly takes users to a fast-loading visual experience powered by Instant Experience – allowing them to browse and learn more without leaving Facebook or Instagram. This aims to help nurture interest and intent. On Snapchat, each individual image can link out to its own webpage, PLUS one more link to 'swipe up'. It's useful for providing your audience with more detail on a single product as well since you can feature photos of the same product from different angles.


Collection Ad Examples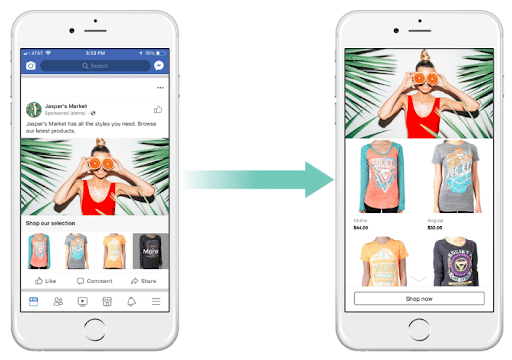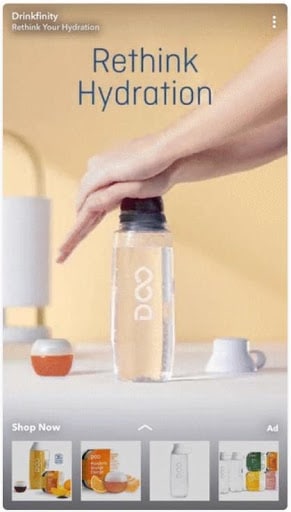 Interactive ads
Interactive Ads make use of the latest digital technology to encourage users to stay on the ad longer and interact with it. They are often experimental and seek to engage audiences beyond clicking an outbound link, whether that be by tilting a photo 360 degrees, replying to a question or answering a poll. Interactive Ads build connections between the brand and the audience that lead to better recall and better sentiment. The longer audiences stay, often the lower the cost for the advertiser – that's you!
Types of Interactive Ads on social media:
Instant Experience – formerly called Canvas Ads – (Facebook)
Messenger Ads (Facebook and Instagram)
Stories Ads (Instagram and Snapchat)
Conversational Ads (Twitter)


Interactive Ad examples
Instant Experience Ads
Instant Experience Ads allow brands to create interactive experiences, only on mobile devices. Jeep did it well with a "Choose Your Own Adventure" split-screen, immersive experience.
Messenger Ads 
Facebook and Instagram Messenger Interactive Ads can be initiated by the brand in a Messenger chat: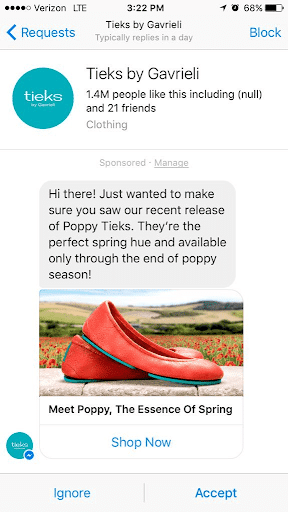 They can also act more like chatbots, leading the customer through a string of choices like their own personal shop assistant: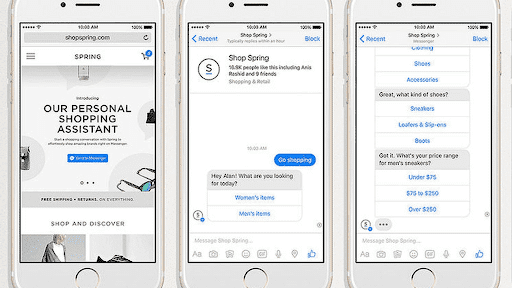 Or provide answers to questions in the ads: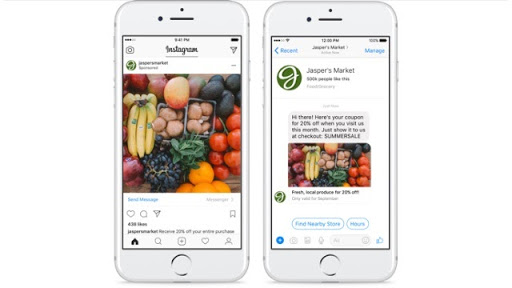 Stories Ads
The "Stories" format on Snapchat, Facebook and Instagram, allows advertisers to post image or video ads between users' Stories. Interactive Stories Ads go beyond 'swipe up to go to our website/shop now' and encourage users to stay on the ad longer and engage with the brand more.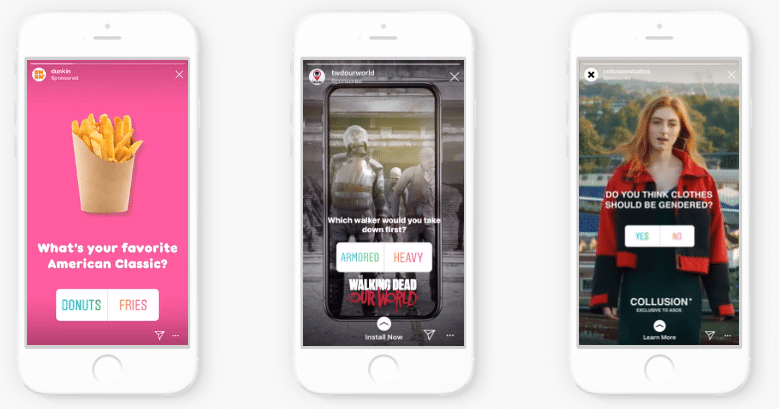 Conversational Ads
Conversational Ads on Twitter are Tweets with CTA buttons promoting certain hashtags. They're often used by brands to fuel promotions of these hash-tagged products. Note: You have to request access to this ad format by filing a support ticket on Twitter.
This ad format is a great one to fuel word-of-mouth promotion of a particular product or event. For example, a sports event could create hashtags for each team and ask its Twitter followers to tweet support for their team. It can also be used to great effect for research purposes: a brand asking users if they preferred a blue or green version of a product, for example.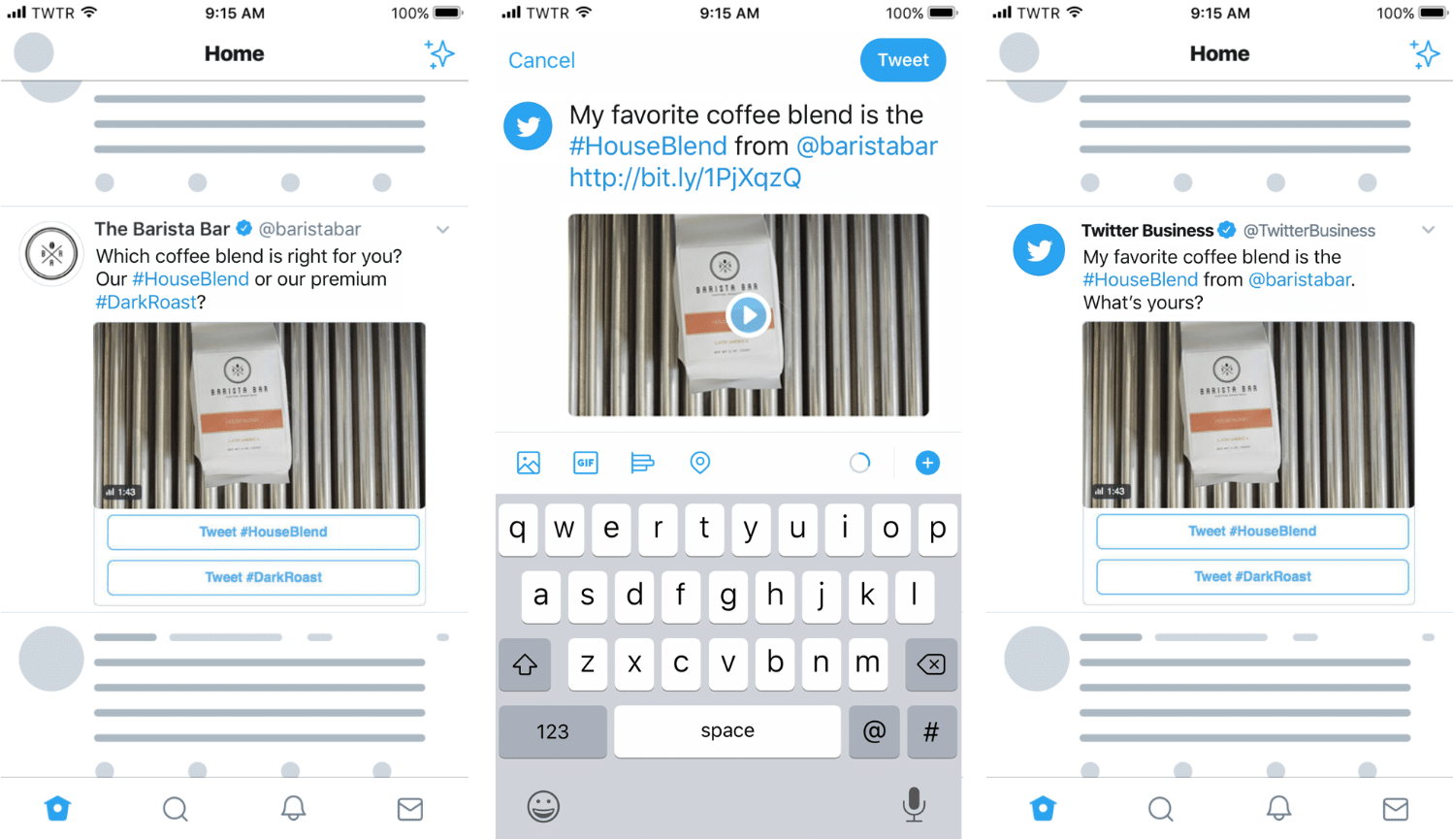 Lead Form Ads
Lead Form Ads – also called 'lead ads' and 'lead generation ads' –  help you build your list of interested customers, whether that be for newsletter subscribers, follow-up services, or event registrations. They excel when you're giving the customer value, so use them when you're going out of the way to give your customer something that they will use, like an e-book or Guide. When you deliver upon this, platform users are more than happy to offer up their personal details in exchange for something. Our paid specialists have seen Lead Form Ads work really well when the creative illustrates what the customer is actually getting. If that's an e-book, then the image or video will show a mockup of a book.
Facebook, Instagram and LinkedIn offer their own special contact form that can even pre-fill the customer's details based on their social media profile, making it even easier for customers to give you their details. Lead Form Ads can often integrate with other technologies you might be using, like CRM (Customer Relationship Management) databases for capturing the customer details, Messenger or InMail services, or event hosting websites. Anything to make life a little easier!
Two variations on the standard image or video Lead Form Ad:
Promotion ads: these call for people to submit entries to a competition, register for an event, appointment, or even for follow-up meetings or future deals and discounts (like flash sales!), in return for their contact details
Carousels and "drip" ads: a series of ads that target the same customer several times with different ads, hopefully increasing their interest in your product, service or business; the series ends with the lead ad linking to a contact form


Lead Form Ads example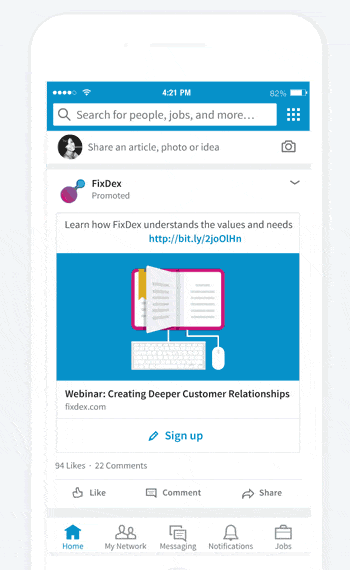 Video ads
Video Ads are super popular on social media. Not only are they available on every major platform, they're largely preferred over other creative ad types. Video ads are visually captivating and work well at grabbing and holding audience attention. Facebook users watch close to 3 billion hours of video per day – and many of those videos are, or are sandwiched between ads. Much like with image ads, video ads start from a basic "video + text" format and branch out from there according to the platform and your objective.
Getting your video specs right on social media is key to maximising your video views, reach and engagement metrics. If you want to run a carousel of video ads, you can only go square. Instagram, Snapchat and Facebook Stories are mostly vertical, and this option is great for claiming the most "real estate" on someone's mobile screen.
Advertising experts recommend keeping your video ad to a single powerful message. Often the way that users interact with a platform (ie touching or swiping) will also affect the interesting things you're able to do with a video ad on each platform.
It's usually always best to think like a silent film director. That's because 63% of LinkedIn (mobile-viewed) videos and 85% Facebook videos are watched with sound off. Video ads will also autoplay in silence when more than 50% of the ad is on the audience's screen (when a user has autoplay enabled) on any social media platform.
If you want to make a series of video ads, YouTube offers ad sequencing technology that can remix and then deliver your ads to particular watchers at different levels of interest. Facebook has also ventured into the dynamic ads space to automatically deliver different combinations of high-performing content.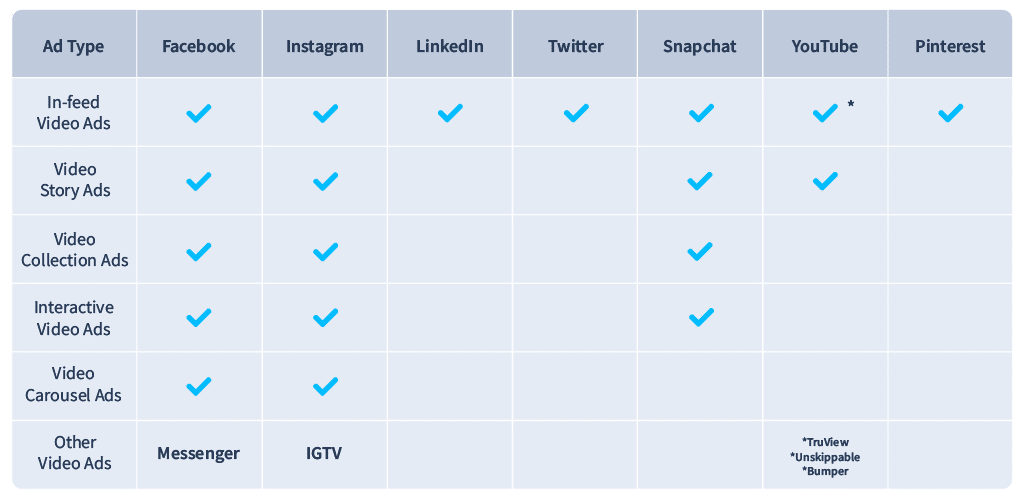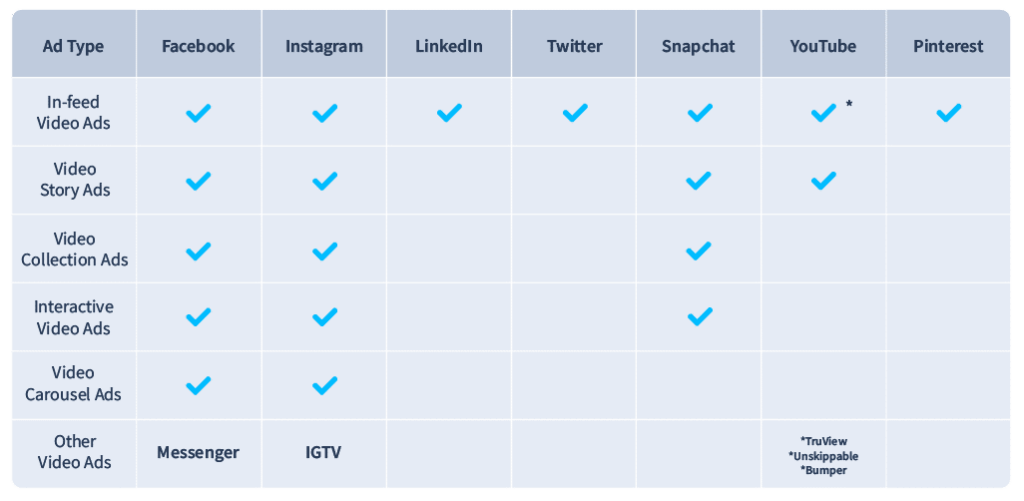 Video Ad examples
Video Ads
Video Story Ads
Video Carousel Ads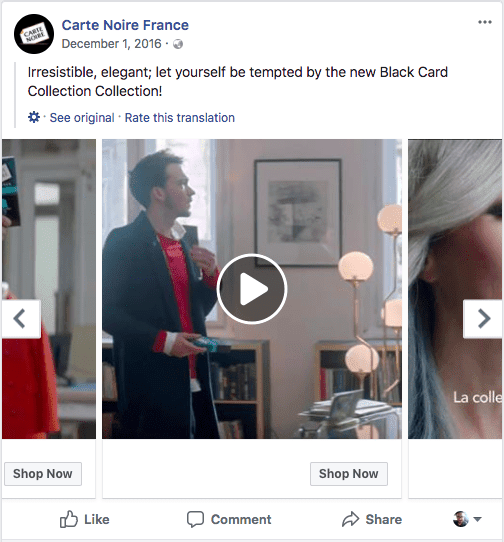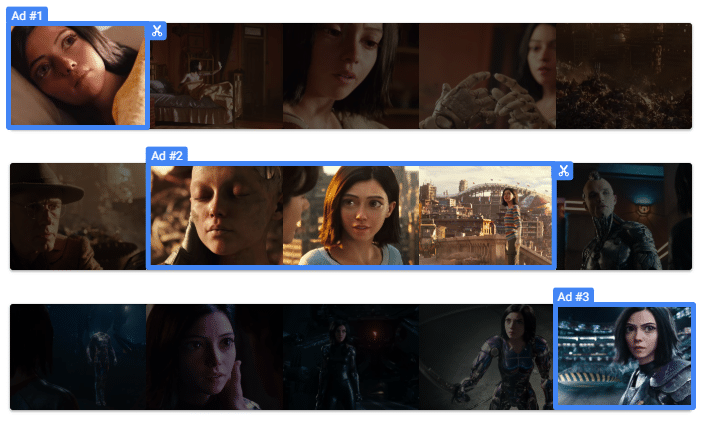 Unskippable Video Ads and Bumper Video Ads
Unskippable ads play before or during YouTube videos and must be less than 20 seconds, while Bumper ads play at the end of videos and can only be 6 seconds long at max. The good (read: cost-effective) thing about these videos is that viewers can't or don't bother to skip them because they're so short.

Interactive Video Ads
If you have the time, budget and ability to do something a bit different, it's worth investigating Interactive Video Ads. Interactive ads are an option mainly on Facebook, Instagram and Snapchat and they include:
Facebook 360° video ads
Instagram and Facebook Instant Experience video ads
Instagram and Facebook Interactive Stories ads
Snapchat sponsored filters, like the one below that, got 224 million uses.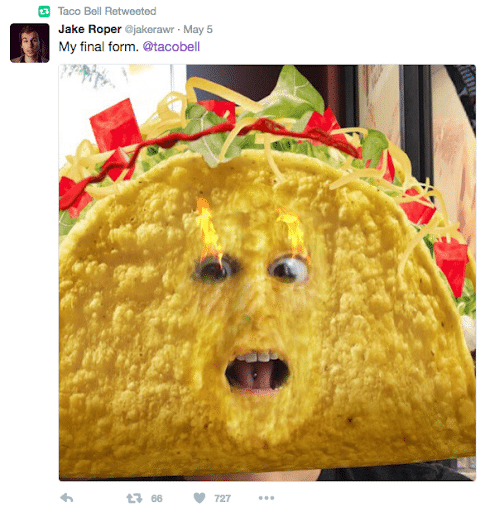 Visit the Digivizer Academy for more videos to help you harness the power of digital marketing performance insights.
Text ads
You can 'boost', 'sponsor', or 'promote' any text-only post you make on Facebook, LinkedIn and Twitter to increase its reach. Text ads often appear in the right-hand sidebar of a user's news feed (and as 'headline ads' above the news feed on LinkedIn) and feature your brand's logo. The linked text is especially important on Text Ads. If you're going to try these ad formats, keep your message short, targeted and highly attractive to those targets.
Text Ad examples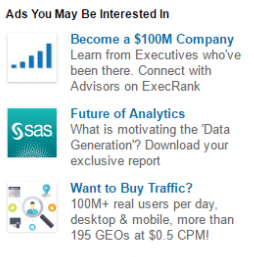 With the constantly changing landscape of ad formats and types, and even the rise-and-fall popularity of social media platforms, we're bound to have not mentioned them all. If there's another ad type you want to know about, please open up a chat with us and let us know! One of our digital ads specialists can walk you through it.
We hope you found this article on ad format useful – you're now ready to tackle the wonderful world of paid advertising. Remember to consider all the ad formats in your arsenal to launch your next kick-ass paid campaign.
Bookmark this article for later or share with your colleagues for an easy reference to the range of ad formats on social media platforms.
Sign up for free today to access all your paid, social and web performance data in one place.