How do you supercharge your influencer tracking programs? Do you know who talks about you the most on social media? And who gets the most engagement for their posts?
For brands and businesses, this is vital information to have. Whether it's your influencers or your customers giving feedback, if people are talking about you, you want to know it.
With the Digivizer platform, you can discover your most engaged customers, fans and influencers with just one click.
The 'Earned Media' tab aggregates all the people talking about you using your @username, and all the people using a #hashtag you are tracking.
And here's what's NEW!
We've added a lot of juicy new functionality to the Top Posters table.
You can now scroll through everyone who has talked about you, from the people who have posted the most about you or your hashtag, to people who have posted the least.
You can see the total engagements those posters earned on those posts.
You can click on the post number to see posts only by that individual – this is great for seeing an influencer's track record with your brand!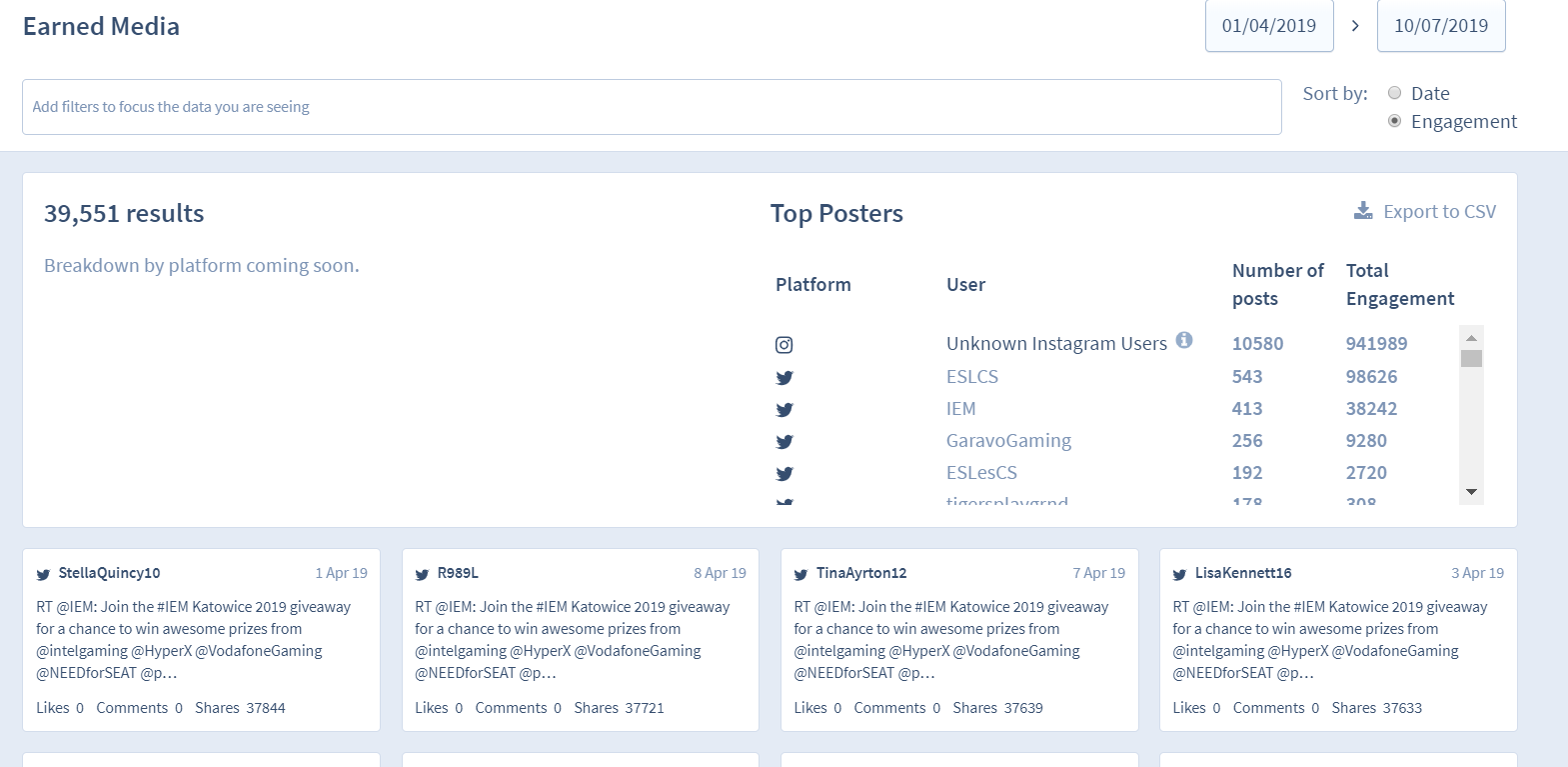 Get (more) specific – pick your dates and your platforms
By changing the date range above the filter bar, you can adjust Digivizer to show only the posts you need for a certain time period – six months, a month, a week, or the length of an event. It's entirely up to you!
Additionally, if you want to see your best posters per platform, you can go to the filter bar and select, for example, "Facebook" or "Instagram" – and now you'll be able to see all your most active posters only on Facebook, or only on Instagram.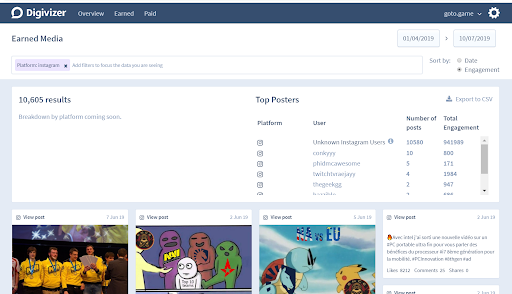 Give your influencers the attention they deserve
With changes to privacy rules and GDPR, you should not be tracking anyone without their permission. However, with Digivzier, you can invite Influencers, Ambassadors, Advocates, Employees or Partners into your program. When they accept your invite via Digivizer, you can now see all their post data to help know who is delivering most value for you. You can track each person in your Top Posters table individually.
This is a powerful feature of Digivizer! If you're tracking influencers, brand advocates, or event activations, Digivizer is a great platform for you to oversee their posts and engagement in one place.
With the supercharged Top Poster table, you can pick out individual influencers and see all the posts they've made in a time period. You can see all the data in Digivizer and even click on the post to go straight to the platform, where you can engage with it yourself.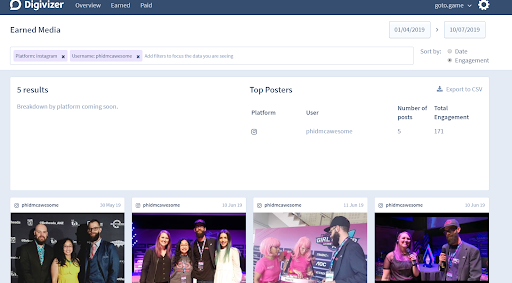 Meanwhile, you might have spotted 'Unknown Instagram Users' popping up on your Earned Media tab in Digivizer.
These are users of Instagram who have mentioned your @username or #hashtag, but haven't given Digivizer permission to track them. You can still see which posts have engaged the most engagement, and click through to see their posts on Instagram as if you discovered them organically through your Mentions!
When you want to assess the impact of influencers, competitions or event activations, Digivizer is the platform to use. With the ability to track mentions of your @username, your #hashtags, and your formal influencers all in one place, it's your one-stop-shop for everything earned media.
The Digivizer difference
We're continuously developing the Digivizer platform to add greater platform coverage and insights. We're also keen to support your marketing through our complimentary monthly strategy reviews with every plan.
Digivizer is one platform for all your social and search marketing analytics. Our platform can help you to continuously measure, iterate and improve at will across all your marketing campaigns. Digivizer helps you figure out what works so you can do more of it.
Find out how Digivizer can help you get more from your digital marketing. Book a demo today!