Hashtags are the categorizing scientists of social media.
Whether it's Facebook, Instagram, Twitter or anything in between, hashtags (#) group and collect information. This makes it easy for users to quickly source content on a topic that interests them through social channels. 
Let's say, for example, a user wants to source content on poodles. If they type "#poodles" in the search bar of the social media channel, they'll land on a search page with all posts that have "#poodles" embedded in the caption. 
Brands can create a custom hashtag to complement the release of new products, popularize existing ones and distribute content, contests and giveaways – this is the essence of a hashtag campaign.
What is a hashtag campaign? 
Hashtag campaigns are an organic search marketing strategy. They drive brand awareness and accelerate user engagement by inspiring users to incorporate the custom hashtag into posts they share and create. It's a powerful way for brands to generate word-of-mouth referrals in the digital world.
Key benefits of hashtag campaigns
Aggregates information in one place

Accelerates brand awareness

Creates event traction – before, during and after

Demonstrates brand values and personality

Stimulates interaction between brands and users
Hashtag campaign strategy: design the "why" 
A hashtag campaign doesn't happen by accident. It's always driven by a deliberate attempt to engineer traction to a particular topic, event or product/service. Hashtag campaigns allow businesses to control the conversation and obtain visibility of the content their fans and clients distribute.
For a hashtag campaign to work in a brand's favor, a clear campaign goal must be established. 
A campaign goal could include: 
Participation encouragement (e.g. webinar registrations) 

Product awareness (e.g. product launch)
Know the "who" 
Garnering user involvement is the object of a hashtag campaign. Marketers must understand the target audience's needs, values and pain points to govern a successful delivery. A comprehensive audience profile helps marketers determine which channels their target audiences will be on and how they like being spoken to.
What makes a good campaign hashtag? 
The hashtag should: 
evoke user emotion

be unique; and

short and simple (typically no more than two or three words).
If the hashtag is successful, brands can increase their reach exponentially – more than regular organic posts. 
Let's look at five highly effective hashtag campaigns for some inspiration: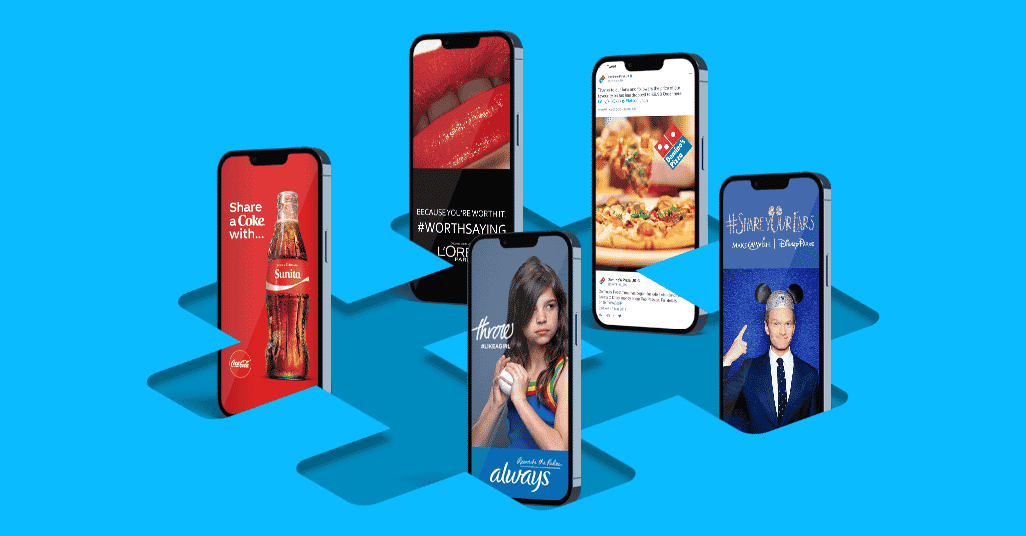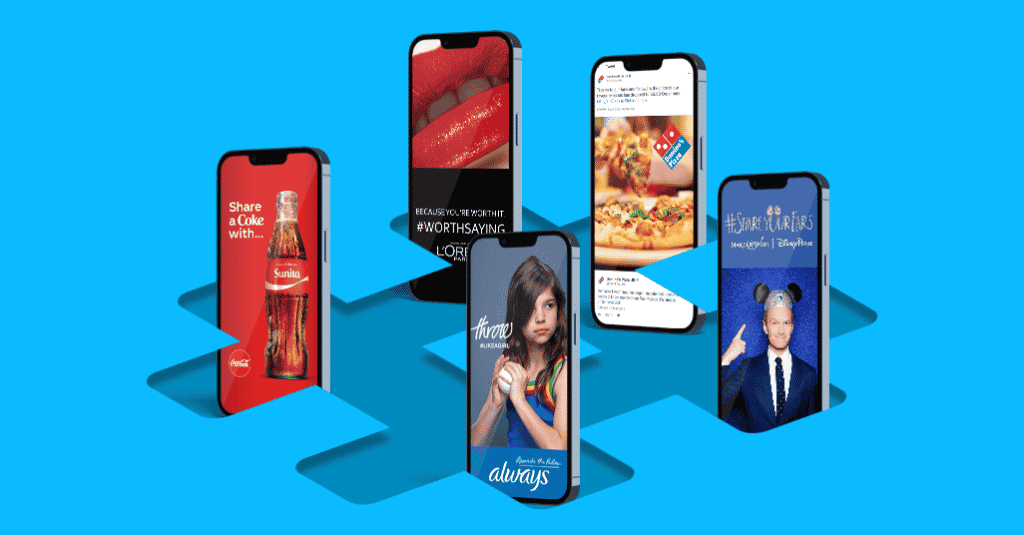 1. #ShareACoke – Coca-Cola
CocaCola Australia launched #ShareACoke in 2011. To say the campaign "delivered well" would be a massive understatement. Six months after the initial campaign release, CocaCola earned 330 million impressions on Twitter, 170,000 tweets from 160,000 fans and 2 out of 5 Australians bought a "Share a Coke" pack. What a stunning return on investment!
2. #LikeAGirl – Always
P&G's Always, a feminine care products brand, implemented #LikeAGirl in 2014. The brand posted a video on gender stigma, which scored 90 million+ views and was the number two viral video globally. With viewers wholeheartedly embracing the anti-stigma message on a global scale, #LikeAGirl won "Best of Show" at the 2015 Marketing Awards Gala.
3. #WorthSaying – L'Oreal Paris
Beauty giant L'Oreal Paris, decided women's lips should "be bold in more ways than one" when they launched #WorthSaying in 2016. This campaign encouraged women to share with the world what's important to them. Backed by A-list celebrities like Jennifer Lopez and Blake Lively, the campaign inspired women all around the world to participate. This proved highly effective – The beauty giant revamped the campaign in 2018.
4. #ShareYourEars – Disney and Make-A-Wish
Disney and Make-A-Wish Foundation collaborated to launch #ShareYourEars in 2018. Disney invited its audience to share pictures of themselves, wearing Mickey Mouse Ears with #ShareYourEars on Twitter. For every post, Disney donated $5 to Make-A-Wish Foundation. The campaign went viral instantly and the campaign raised over $1 million.
4. #LetsDoLunch – Domino's Pizza
In 2012, Domino's UK launched #LetsDoLunch. For every tweet made using the hashtag, the cost of pepperoni pizza was reduced by a penny. Naturally, this proved a huge success. Who wouldn't want to score a cheaper price for their favorite food?
After a surge of tweets, the cost of pepperoni pizza decreased from 15.99 to 7.74 pounds. This reduced price was in effect for a day. The short life-span of this campaign helped Dominos boost sales as well as increase popularity and followers.
The proof is in the insights
How can a marketer tell if a hashtag campaign is delivering results?
The answers can be found when success metrics are leveraged.
Key metrics to consider include:  
Impressions –

how many times did the hashtag get viewed?

Reach –

how many feeds did the hashtag appear on?

Posts –

how many posts were created with the hashtag? 

Engagement –

how many likes, shares, clicks and comments did the hashtag receive? 

Follower count –

how many followers were gained? 
When marketers study these success metrics, they can deduce valuable insights about which content resonates with their audience as well as the marketing levers that underperformed. Marketers can then apply this insight to the planning and implementation of future campaigns.
Where can marketers access these data-driven insights? 
Look no further than Digivizer.
Marketers can instantly access digital performance insights across all their channels when they connect their accounts in the Digivizer platform. This saves them the challenge of having to extract performance data from individual channels. All digital performance insights are in one place.
Sign up for free to become a data-driven marketer.