There are two types of social media marketing: organic and paid. And whenever there's two types of something, there's going to be debate about what gets you more bang for your buck. The simple answer is both are necessary. Incredible opportunities flow from organic content but you need to employ different strategies, platform-dependent, than you might have a few years ago. Paid campaigns are essential to get your brand in front of larger audiences, especially on Facebook. A robust, successful marketing strategy should include both organic and paid social. 
What's the difference between organic and paid social?
Organic social media content can be posted for free, and shows up in the feeds of your followers. Paid social media content has a budget that buys non-follower views and precise targeting of those non-followers. 
With organic social, your posts spread to other non-followers as your audience shares and engages with them naturally – or organically. With paid, you can target people to see your posts based on their demographics, location, interests, and more. On some social media platforms like Facebook, you can even have "boosted posts" – these put paid budget behind organic posts. 
Organic vs Paid
As for what's better? Paid and organic social strategies work best when social marketers deploy them together. Ideally, organic social media builds your authentic brand voice and engages your existing followers, while paid social media draws in new views from those who might not otherwise have found you.
A paid Microsoft ad on Twitter
How to combine paid and organic social media
Unfortunately, you'll never be able to make a large impact solely with organic reach – not with the savvy state of social media algorithms, especially Facebook's advanced, ever-changing algorithm – but paid media alone doesn't create the lasting relationships great brands are built on. In the end, it's not about paid ads VERSUS organic posts. Both types of marketing complement each other and should be used together, as they perform different functions that can help each other flourish. 
Use organic social media marketing for experimentation and for delivering value to your existing loyal customers.
Ultimately, that's how you get a better return on your ad spend. 
Benefits of Paid Social
There are many reasons to invest in paid social media. The number of consumers making e-commerce purchases is growing every year, according to Mary Meeker's Internet Trends report in 2019. Animoto says 24% more consumers made a purchase after seeing a paid social ad in 2019 than in 2018. Furthermore, 91% of marketers are satisfied with the return of their ad spend on social video marketing.
Paid social allows you to reach new audiences, increasing your brand awareness.
Paid reach performs better than organic, breaking through a platform's natural algorithms.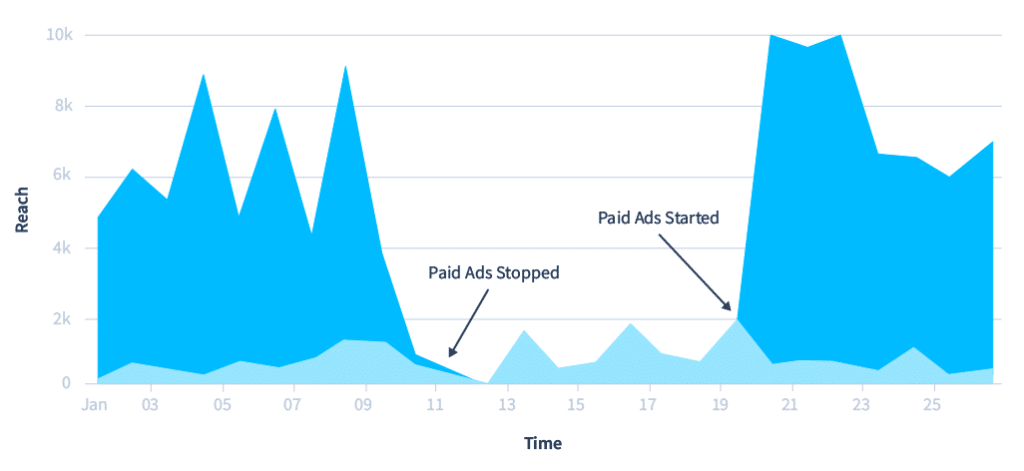 Digital consumers increasingly use social media to shop, educate themselves, make their lives easier or find inspiration; paid social allows you to find them, rather than trusting them to find you.
On some social media networks, successful* organic posts can easily be converted to paid posts. On all networks, you can use organic as a free trial run to learn what will get engagements and conversions in paid campaigns. ( *Success will always be determined by your business goals! Figure out what's important to your business before posting anything, organic or paid.)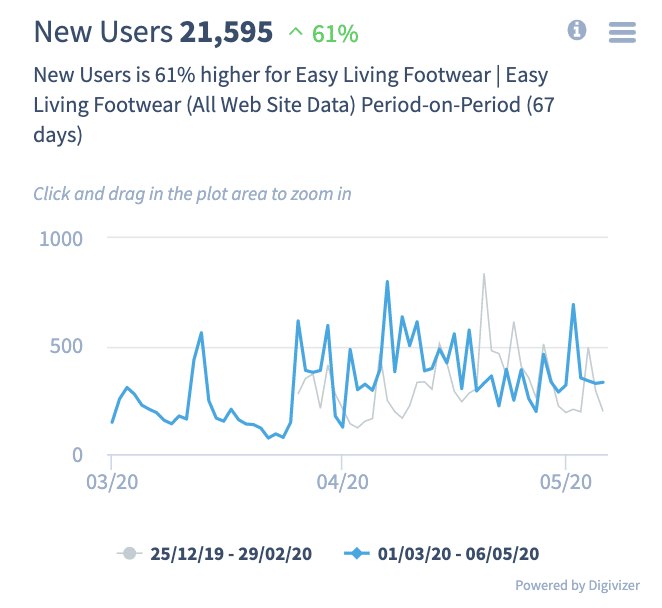 Many platforms, like Facebook Ads, offer different formats of paid advertising compared to organic, meaning you can do more with your paid posts than you can with organic.
Increasingly advanced audience targeting allows you to reach people across a range of demographics and interest groups, so you don't waste your budget advertising to an audience you know won't convert. 


Benefits of Organic Social
Organic social media marketing lets you keep up your brand's online presence freely (literally – it's free!). You can talk to your existing, loyal customers; remind them why they chose you, so hopefully they'll recommend you to everyone they know. Animoto says 58% of consumers visit a brand's social pages before visiting their website. They'll see your organic content long before they'll see your ads retargeting them. 
Organic social media is free!
It reinforces the relationship between your brand and your existing followers 
Acts as a validation tool – almost like a resumé! – for prospects looking to learn more about you and your online presence.
It allows direct two-way engagement between you and your customers in the form of feedback.
Gives you more room to establish trust, share your authentic brand voice, and be transparent with customers and followers.
Since it's free, you can try, try, try again more frequently to discover what works to convert. Often called A/B testing (illustrated below), this is one of the best ways to optimise your social media post strategy!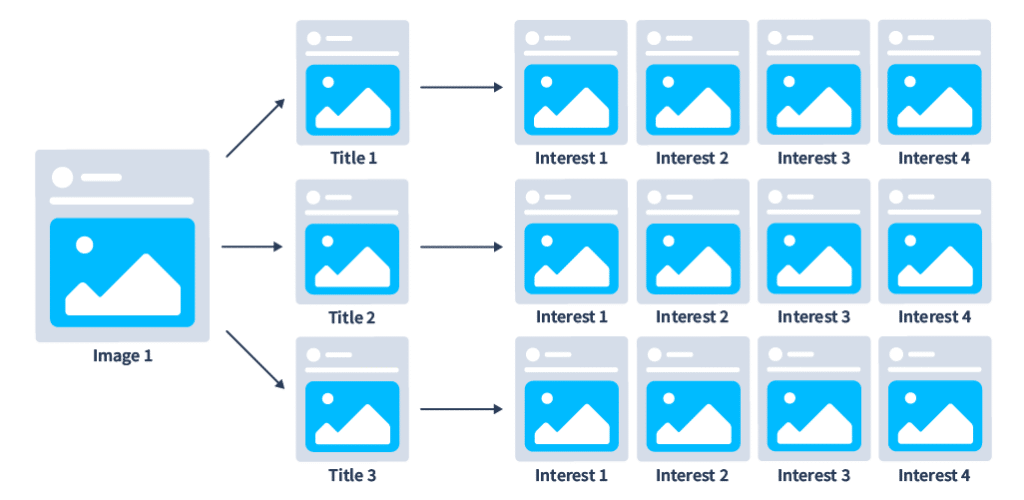 Top tips for organic social media marketing
If you're looking to optimise your organic social media presence in a fast-changing online world, think about these things:
Skip the sales talk! Organic content should focus on sharing valuable content for your followers (and potential followers). You want your followers to get to know you, trust you, and feel connected to you. They'll follow you on social networks if they see something they like. User-generated content (UGC) is also a great source of authentic organic social media for your brand. 
Build and join communities and partnerships. As both a brand and a business owner or employee, you're sharing space online with a lot of other people and brands. Some of them can be valuable partners in knowledge-sharing or even product partnerships. 

Did you know that if you sign up for Microsoft Xbox Gamepass right now, you also get Spotify Premium? These megabrands aren't the only ones who can partner with each other for events and deals. Think about your local community – which businesses can you befriend?
Facebook Groups and LinkedIn Groups are excellent places to meet and mingle with industry experts who are always sharing their latest insights and blogs. Read a few and share your own!
Use your real voice, not your conference call voice. The best thing about many successful organic social media brands is that they feel more like humans than brands. Netflix and Wendy's let their humour run wild; Nike and Starbucks use their social accounts to inspire and motivate, to share beautiful images and videos and tell stories. 
Treat your social media page like a living resumé. What are the first things you want people to know about your business and your brand? What do you value? Who are the people behind the business? Make sure your branding is recognisable and consistent across channels and  ensure user's first impressions align with your goals. 
Pro Facebook tip: Videos are so hot right now – pre-recorded and live seriously outperform static/photo posts! But please, upload them natively rather than as a link to YouTube (one of Facebook's largest competitors). As Facebook marketing guru Marie Smith highlights – linking to anything outside the Facebook ecosystem will suppress reach and engagement.
Examples of great organic content on social media
NSW Police, American food chain Wendy's, and global media juggernaut Netflix use conversational, playful language and humour to bring life to their brands and make them memorable – and share-able.
Oh Crap found that 'unpolished' organic content, especially UGC, outperformed high-end brand photography and stock photography and generated 10x more engagement.
You'll also find brands reaching for the stars and seeking to inspire their customers and fans, like Starbucks and Nike. #justdoit (buy our products)!
Top tips for paid social media marketing
You should always be looking to strengthen your paid social media game, especially since the organic algorithms are so hard to beat. On Facebook, for example, organic posts only reach about 2% of followers' news feeds, and that number is steadily declining. You'll find similar situations on all social media platforms. That's why paid is so important – social media has become a pay-to-play (and pay-to-win) game. Here are some tips to juice up your paid strategies: 
Keep it simple (and short)! More customers than ever are buying what ads are selling. Smooth out your path-to-purchase and make it easy for customers to understand and appreciate your offering while they're scrolling quickly through their social media feeds.
Target the right audience, at the right time. Make sure your ads are going to the right people. You can narrow down your target audience with demographics, interest targeting, location – even things like time of day! Restaurants, for example, can and will time their ads to hit social feeds just before lunch or dinner time. 
Optimize everything. From messaging to imagery to calls-to-action (CTAs), you can and should be testing every aspect of your ads to make sure they're the best they can be – even if it's "just" an image ad or "just" a video ad. Stay across latest tips for optimizing Carousel Ads and other ad formats.
You don't have to choose between having a paid social media strategy and having an organic social media strategy. The best modern marketing strategies combine both.