This week on "Masters of Metrics", our host Emma Lo Russo talks to Lars Anthonisen, who is Google's Head of Marketing in Singapore, Malaysia and the South Asian Frontiers. After seven years in various roles at Google, he now leads the teams responsible for B2B ads marketing, consumer marketing and ecosystem initiatives across Southeast Asia.
Want to hear more from Masters of Metrics? Check out earlier episodes of the podcast featuring Neal Schaffer and Kshira Saagar.
Growing up in his native Denmark, with a love of IT and technology, Lars was originally planning to go to business school, but decided to undergo a Marketing Degree instead. Choosing a certificate of business in IT, Lars has always had a deep affinity with technology and how it intersects with marketing. His marketing career started at Adform, a Danish startup which is now a global digital media advertising technology company – which helped him hone his Digital Marketing proficiency alongside the creative and consumer insights piece.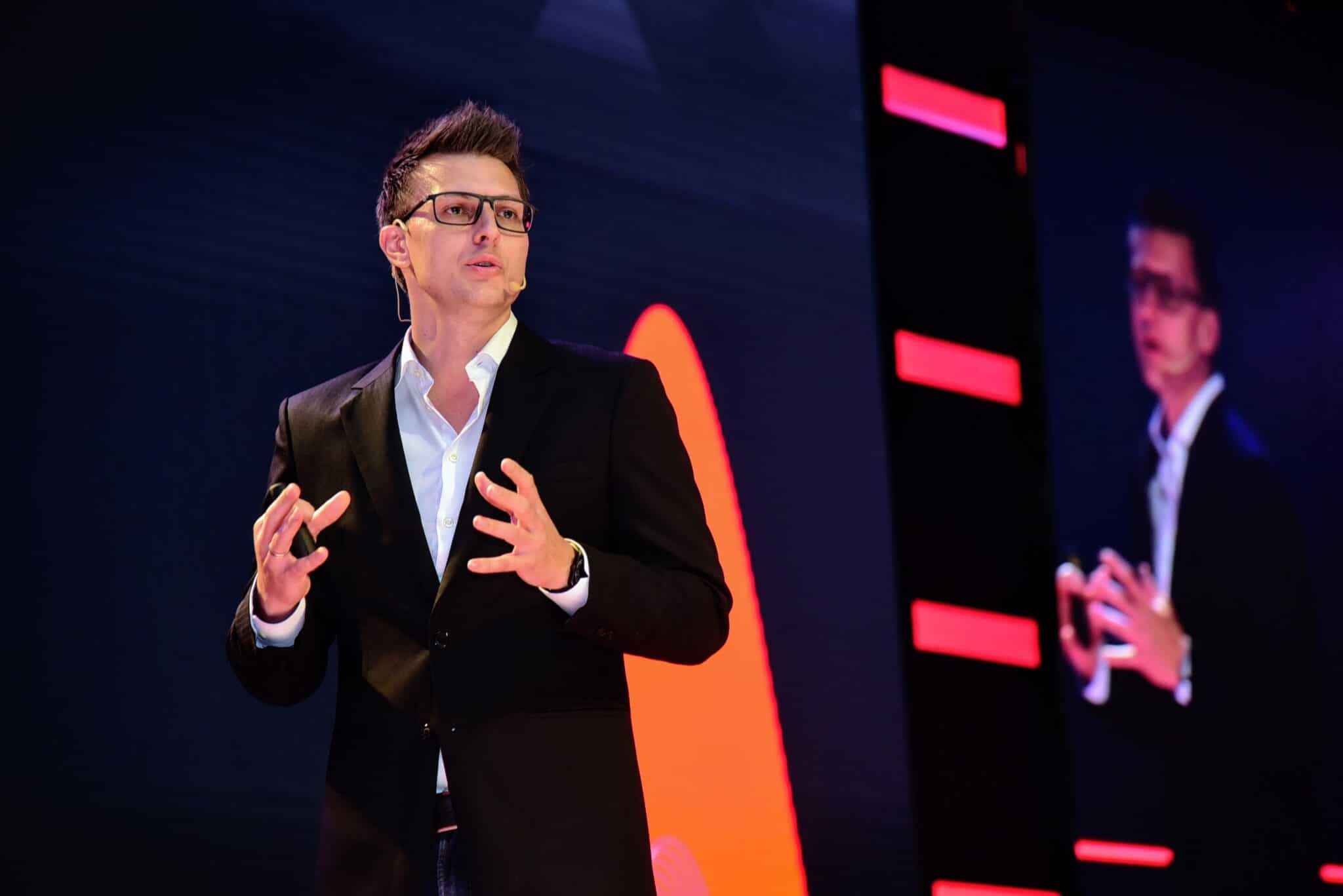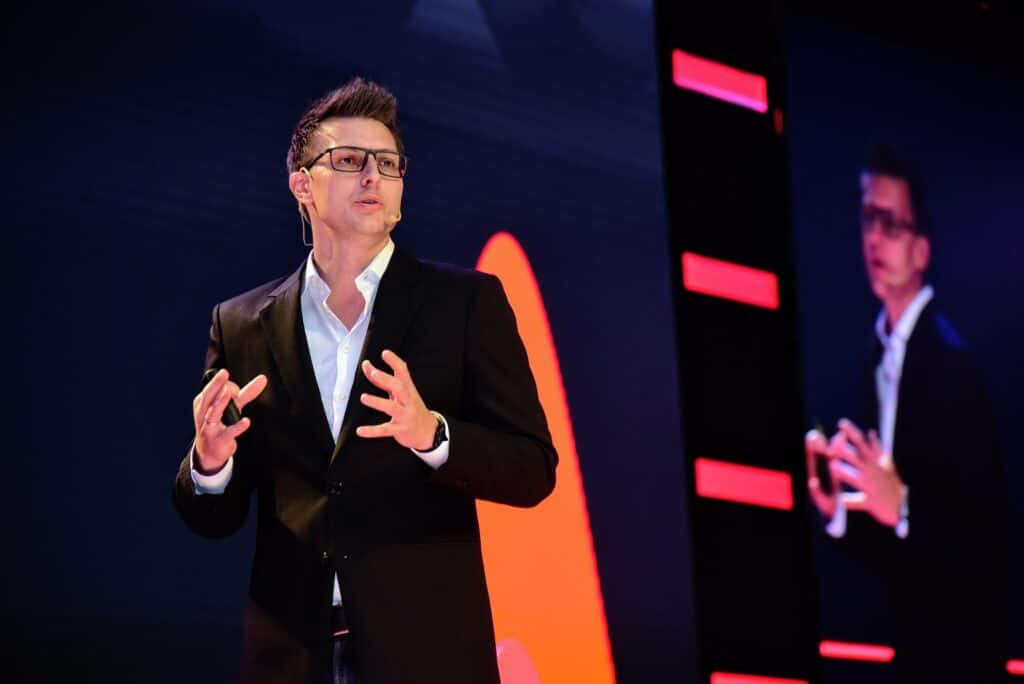 Marketing and Tech changes
When discussing the changes he's seen in the industry since then, Lars notes that the key measurement for success for marketeers in the early 2000s was all about Impressions and Click-Through Rates. Now, he sees it as more of a spectrum, with 'in-process' campaign optimisation metrics on one side, and bigger, business impacts on the other that provide insight on what is meaningful for business growth – revenue, sales, and then further into marketing-mix modelling and multi-touch attribution and so on. 
Not everyone has caught up with this approach however. From his perspective on the judging panels of some of the world's biggest Marketing Awards as recently as last year, Lars has noticed an over-reliance on metrics like Click-Through Rate but cautions that this can only ever tell part of the story. 
With the growth of mobile, there's also been huge changes in consumer behavior and the insights we are able to drive from that. 
"Last year in Southeast Asia we had more than 40 million people who came online for the first time, and they all came online by mobile. Of course that has implications on how you want to do marketing and how brands will go to market compared to maybe 20 or 15 years ago when most people were accessing the internet via desktops."
Bringing a new meaning to the term 'digital first' – this is a very different consumer that brands must talk to and engage with.
Short Term Vs Long Term Approach to Branding
Rapid growth startups like ride sharing and food delivery apps and Fintech companies are building and disrupting whole industries and creating new business models. 
Lars has noticed many of them have been highly focussed on attribution too quickly – prioritising their user base above all else to secure new funding rounds or prove growth.
But this doesn't always work out long term because without balancing short-term revenue and attribution goals, with early investment into establishing longer term brand loyalty and awareness, customers will be quick to jump onto the next shiny new product or offering. 
Google was Forced to Pivot During COVID too
The world's biggest search engine doesn't have a problem with awareness in the market, but they weren't immune to the business limitations caused by the global pandemic. 
One of the things that Lars oversees is supporting the sales team through Google Events like YouTube's Brandcast and obviously, this was forced to evolve to a completely digital experience. 
Knowing that "livestream fatigue" was becoming a thing, Lars and his team took the opportunity to innovate and completely reimagine how the event would play out. 
Featuring appearances from local creators and artists across Southeast Asia, they constructed a "personal primetime" for each attendee to choose their own experience, from which host they preferred, to the actual content they were served, based on their interests. 
The whole event was packaged up and delivered with a hyper-personalised approach and proved how YouTube's deep connection to people's lives means better results no matter a marketer's goal – from reach and awareness to action. Lars saw some great results and will definitely be planning future events in a similar style, alongside the return of some in-person events also. 
Agile Methodology in the Marketing Approach
Lars is a fan of using Agile methodology and specifically, the test and learn mindset that is central to this approach. Marketers generally, he says, must push themselves to try new things and purposefully seek to learn new tools, practises and systems. Alongside this, promoting a culture of experimentation without fear of failure, is essential.
Especially in the digital era, coming up with hypotheses and creating tiny changes and tests in line with your theories, can be deployed pretty quickly at relatively low cost. And all these provide further opportunities for learning – even when they fail. 
Mastering the Metrics that Matter
We have access to an abundance of data these days as marketeers, and it's easy to get bogged down in the numbers. Figuring out your objective before you begin is key to stay focussed on what exact metrics you're measuring, and whether your activity is successful or not. 
When measuring the success of campaigns and events at Google, the overall objectives will always be skewed towards making meaningful business impact and the incremental revenue they generate. 
"We're looking beyond the numbers of attendees of our digital events for example. We're measuring who is actually engaged throughout, and how likely they are to take action 60 and 90 days post event. Are we seeing higher adoption or spend from those engaged vs not? What are our audience preferences, and what are the different attributes associated with a potential preference?"
Lars references the popular "SMART" framework as a good place to start in setting out your objectives as a 'master of metrics'. But his translation of the "A" is slightly different to the usual "Attainable" or "Assignable". 
"You want to set some smart targets. So they should be Specific and Measurable first. But I think it's important they stretch you to help accelerate from where you are today, to where you want to get to. so the A for me is Ambitious. At the same time however, they need to be Realistic and then of course, Time-bound. That's often the one that's often missed, but setting a window will help to keep everyone accountable."
Rapid fire questions! 
Guilty pleasure? Haribo – Preferably the Danish ones only available there!
Inspirations? Polestar – a Tesla competitor in the making
What age would you pick to be for the rest of your life? Tough one – there's so many pros and cons at every age. 8-9 years old? Playful, creative and free to have fun 24/7!
Our picks for the best takeaways
It's not just about collecting the data, it's about how you leverage it. Technology is helping us uncover new things and Artificial Intelligence and Machine Learning can help us make sense of huge, overwhelming data sets which is a fascinating area of opportunity for the future marketer.
On the test & learn approach: Performance marketers might need to be more agile than traditional brand campaign marketeers, but all must have a "fail-fast, learn-fast" mindset to succeed. 
Set your objectives first up, because our access is only going to get bigger and more sophisticated. Set SMART targets that stretch you, and they'll be worth all the effort when you win 
Long and short of marketing – You need a balance between shorter term business impact with targeted, attribution-focussed activity, and longer term investment into branding/awareness to cast your net across the wider spectrum consumers too.