The global release of a new social media platform is exciting, especially when it's got a big name social brand behind it! That's the case with Instagram Reels, a new short form video-sharing social media feature that was recently rolled out in 50 countries worldwide. 
No point beating around the bush – Instagram Reels is a direct challenger to TikTok. If your brand or business plays well in video on Facebook, Snapchat, Instagram and the Stories apps of all three, or TikTok itself, then you'll find a natural home on Instagram Reels.
Instagram is encouraging businesses to make the most of the feature by sharing creative organic content to build their communities! And it's possible that advertising options will roll out later, so keep your eyes peeled for updates.
What are Instagram Reels?
Instagram Reels are a new Instagram video type in both the Instagram camera and in Stories; they can be shared with only your followers, or with everyone in the Explore tab. Reels are 15-second videos that combine music, AR effects, drawing, text and stickers, and are often multiple clips edited together to tell a story. 
Like many people, you might be thinking Instagram Reels looks kind of familiar – it's pretty similar to TikTok! 
The history of video sharing apps
If you were around from 2013 to 2016, you might remember Vine, which allowed users to make 6 second videos. After Vine shut down, various apps' Stories platforms seemed to fill the gap for short video content until Musical.ly, soon to be rebranded as TikTok, exploded on the world stage. It clocked the most number of downloads for any app ever in Q1 2020!
Facebook and Instagram have been eyeing TikTok's success for a while. Both Facebook and Instagram debuted video apps in beta to see if the community liked and wanted the features… but Facebook closed its beta in July (RIP Lasso). 
Reels, on the other hand, has had success in beta-testing in Brazil (where it was called Cenas) since its launch in November last year. Reels has even been seen 'poaching' TikTok content creators, offering them deals to migrate platforms. 
How do you create an Instagram Reel?
To start making Instagram Reels, first make sure your Instagram app is up to date. Next:
Hit the camera icon, or Add to your Story

 

Slide the bottom bar all to the right to find the 'REELS' option

 

Choose your creation options settings. You'll find these down the left hand side:

– choose your music from a search or upload audio from your device
– set capture speed to speed up (max x3) or slow down (.3x) the playback
– add special effects and filters
– choose how long you want each clip to be (up to 15 seconds)

Hit the main middle button to record a clip!

Some Reels are made up of multiple clips edited together. Every time you hit the main middle button, Reels will make a new clip of the length specified in the timer section, or you can stop the filming yourself by hitting the button again.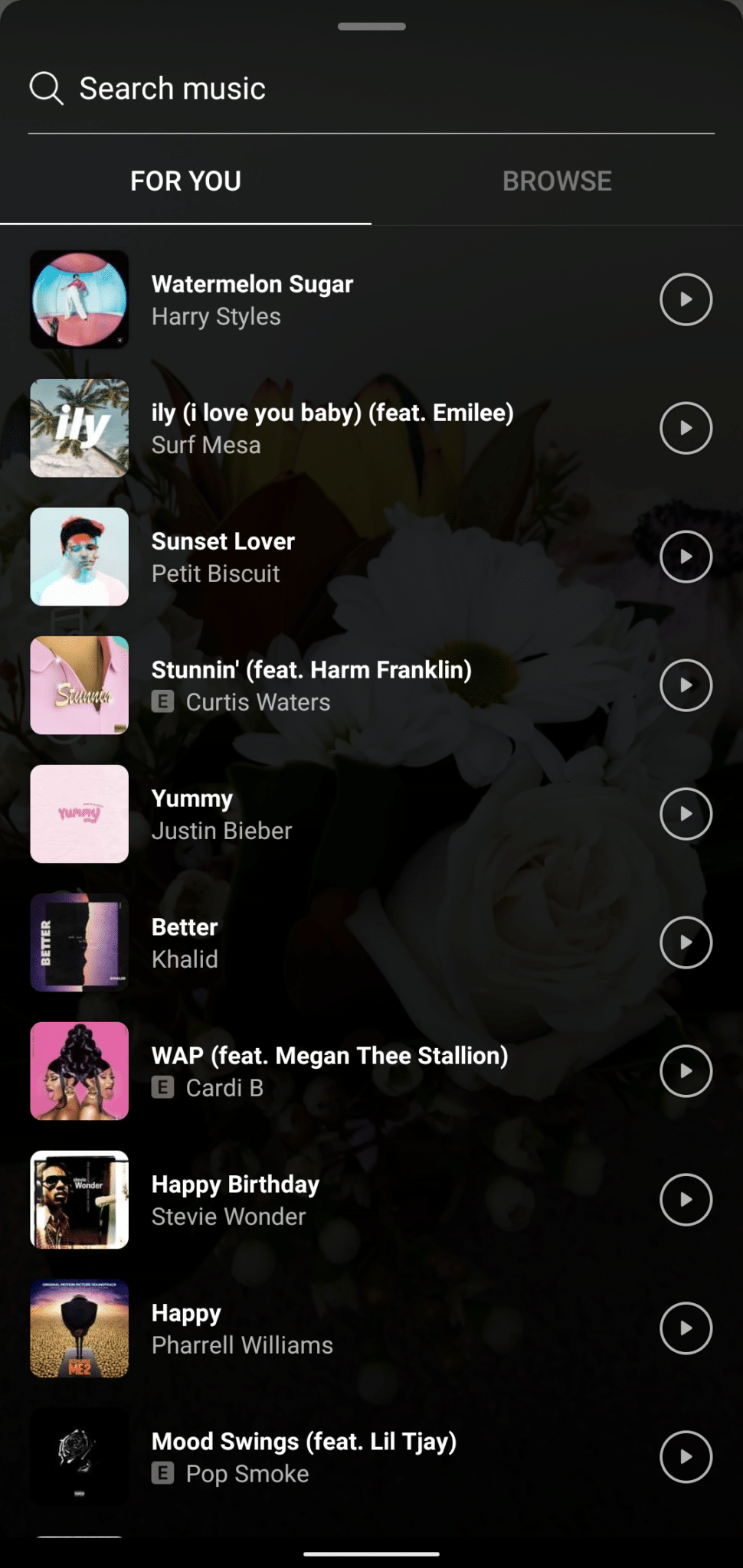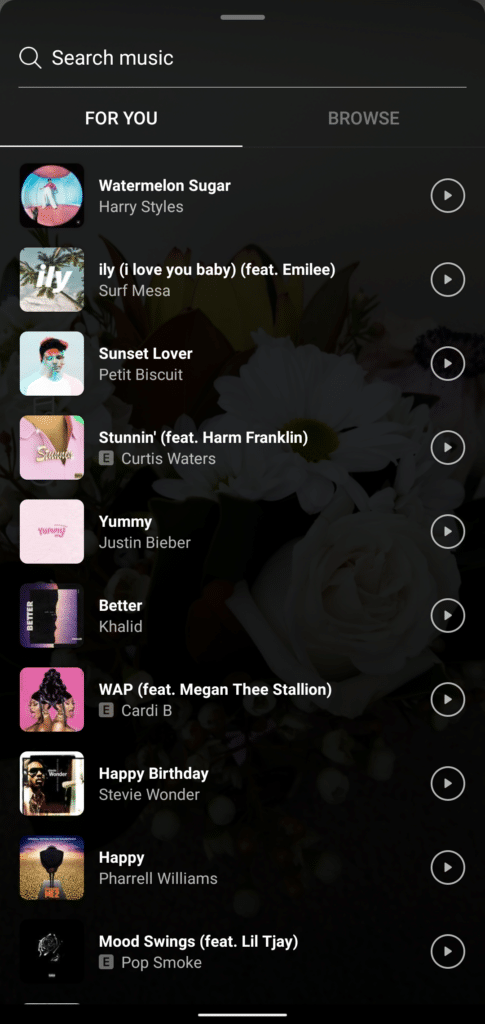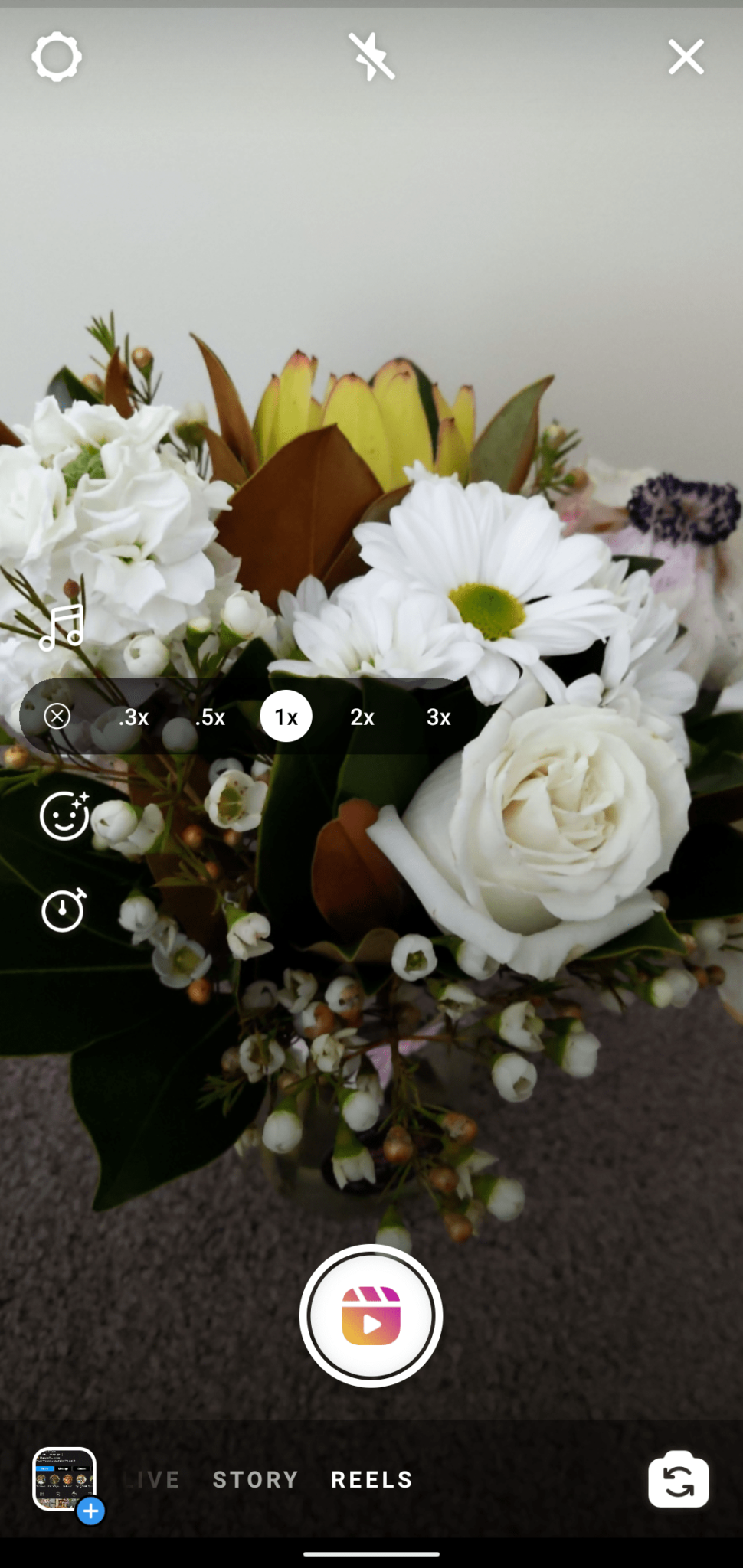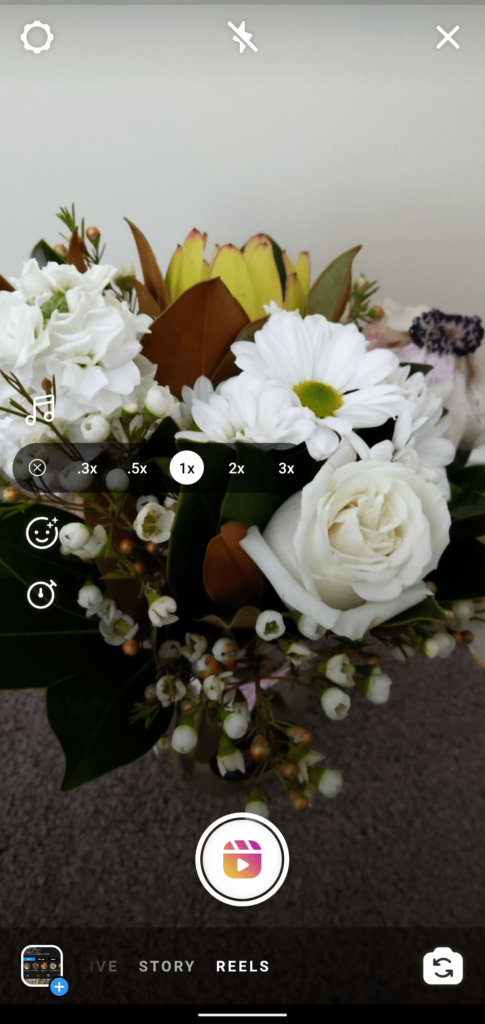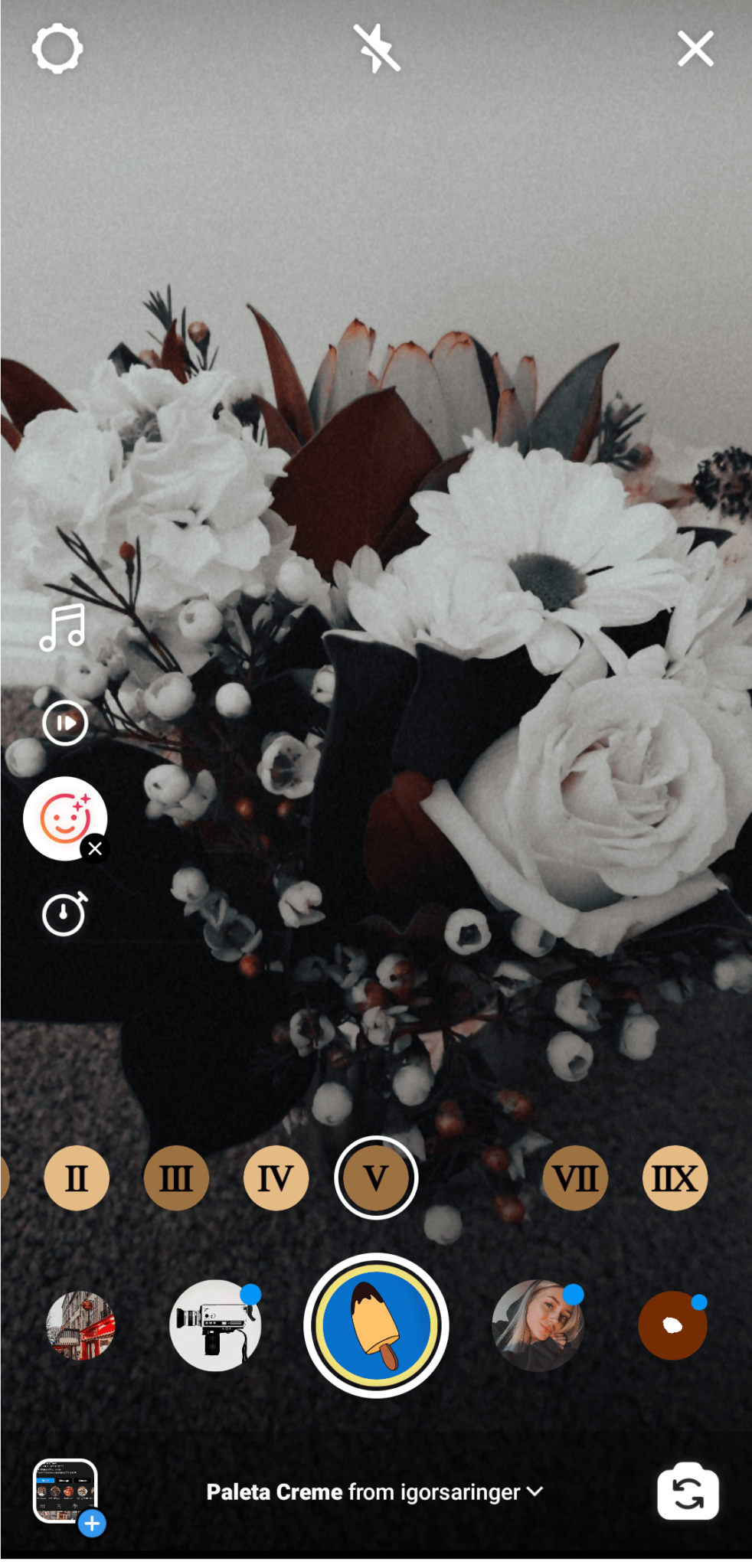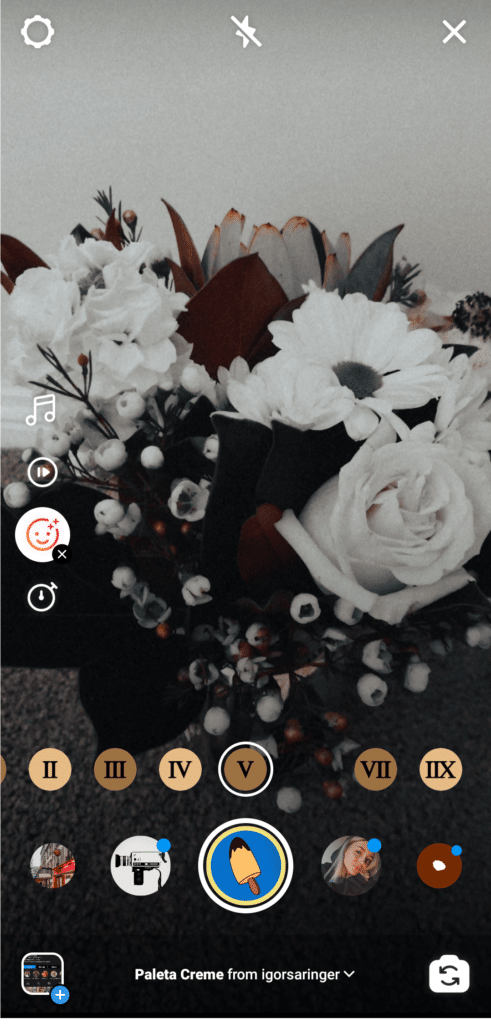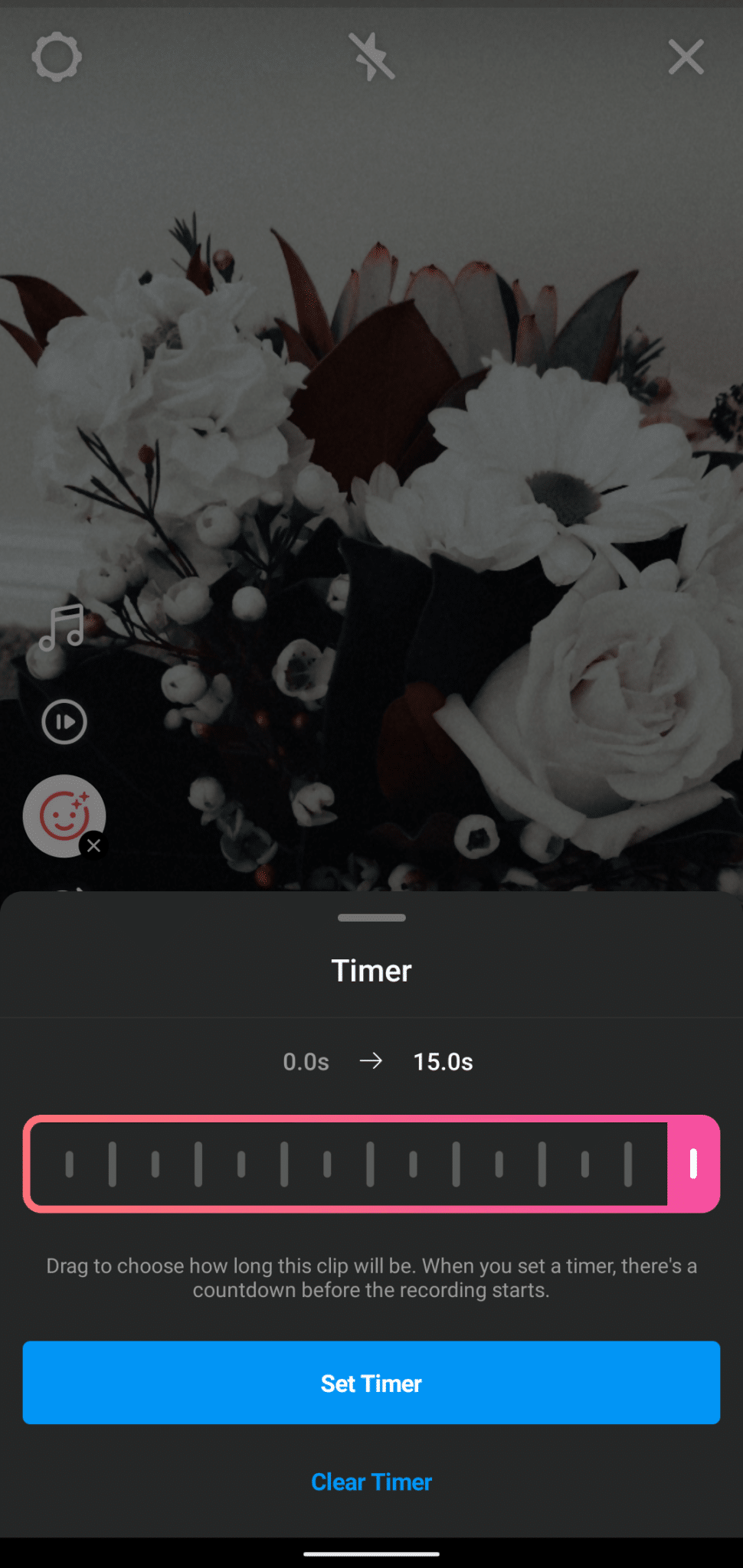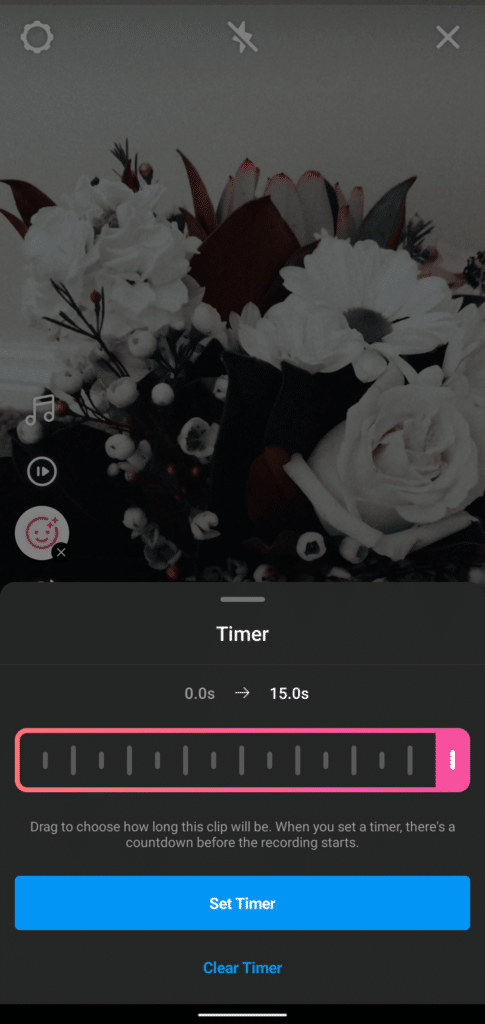 When you have multiple clips, Reels will give you the options to trash, cut or move them into order. 
One thing to remember about your audio: if you record original audio, then share your Reel publicly, other people can download and use that audio in their Reels. Yes – that even includes you talking to the camera! But if your account is set to private, no one can use the original audio you record.
Pro Tip: To switch from front camera to back camera, or vice versa, just tap the screen.
What happens after you make an Instagram Reel?
After you make your Reel, you can share it with your friends, to your Story, or to the wider public by making use of Instagram's sharing options: Feed, Story, and Explore.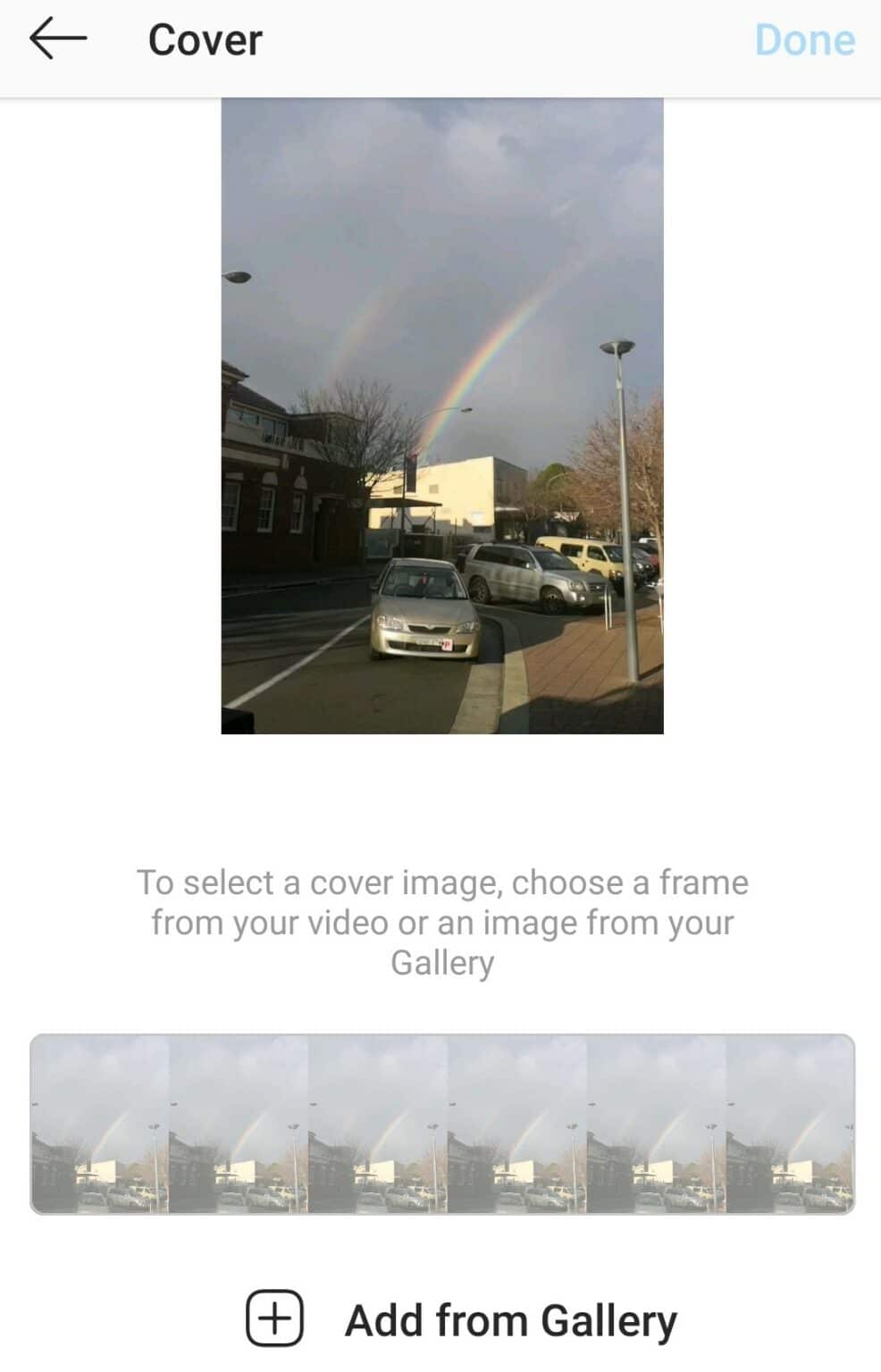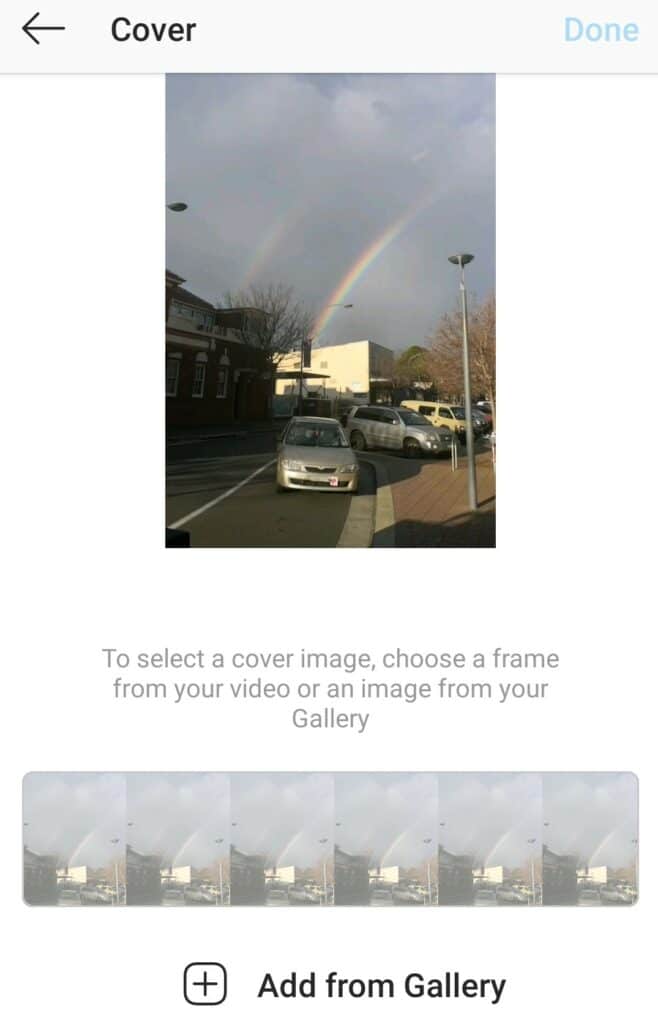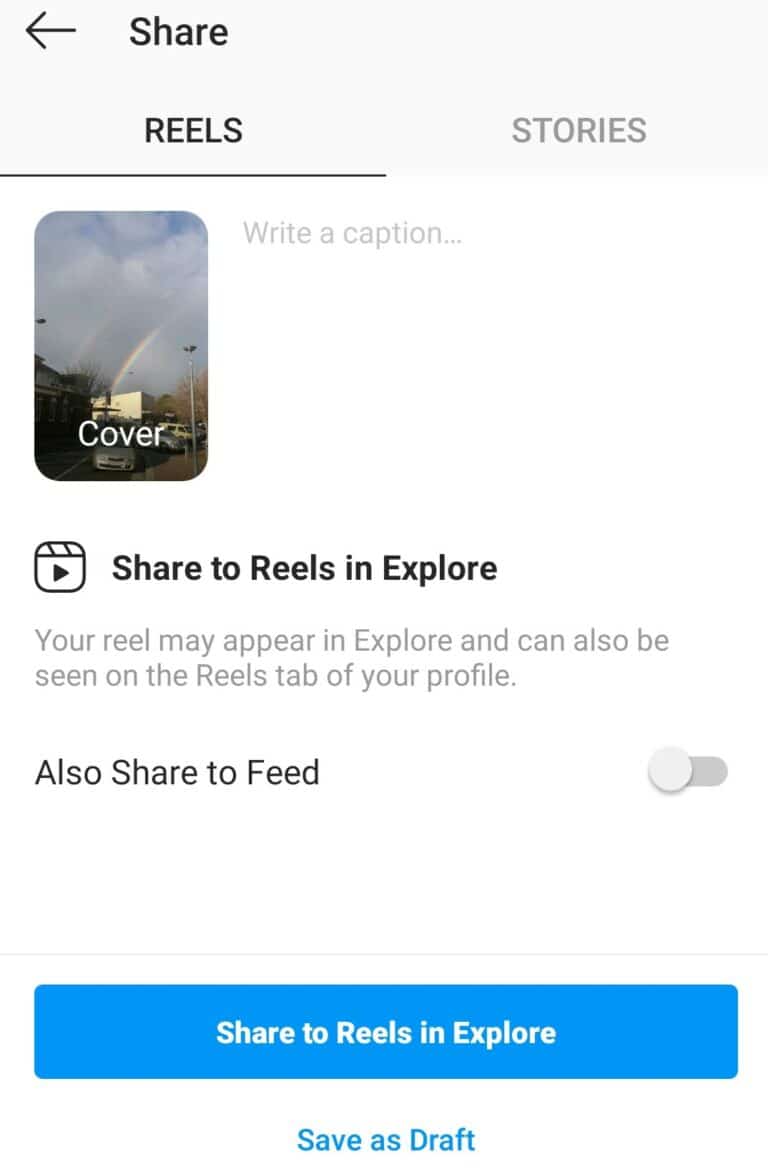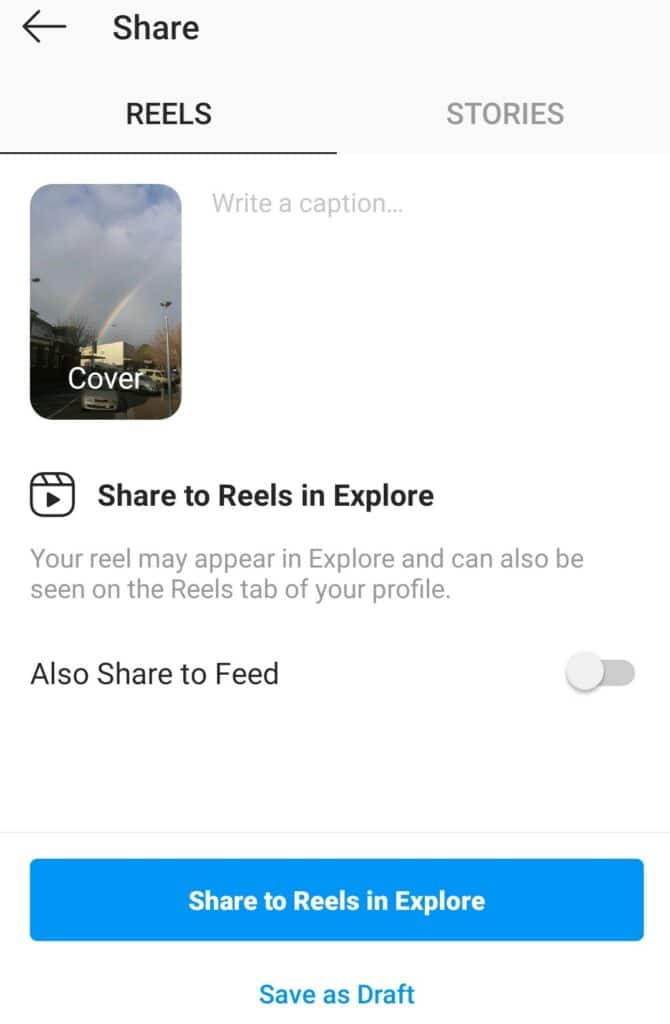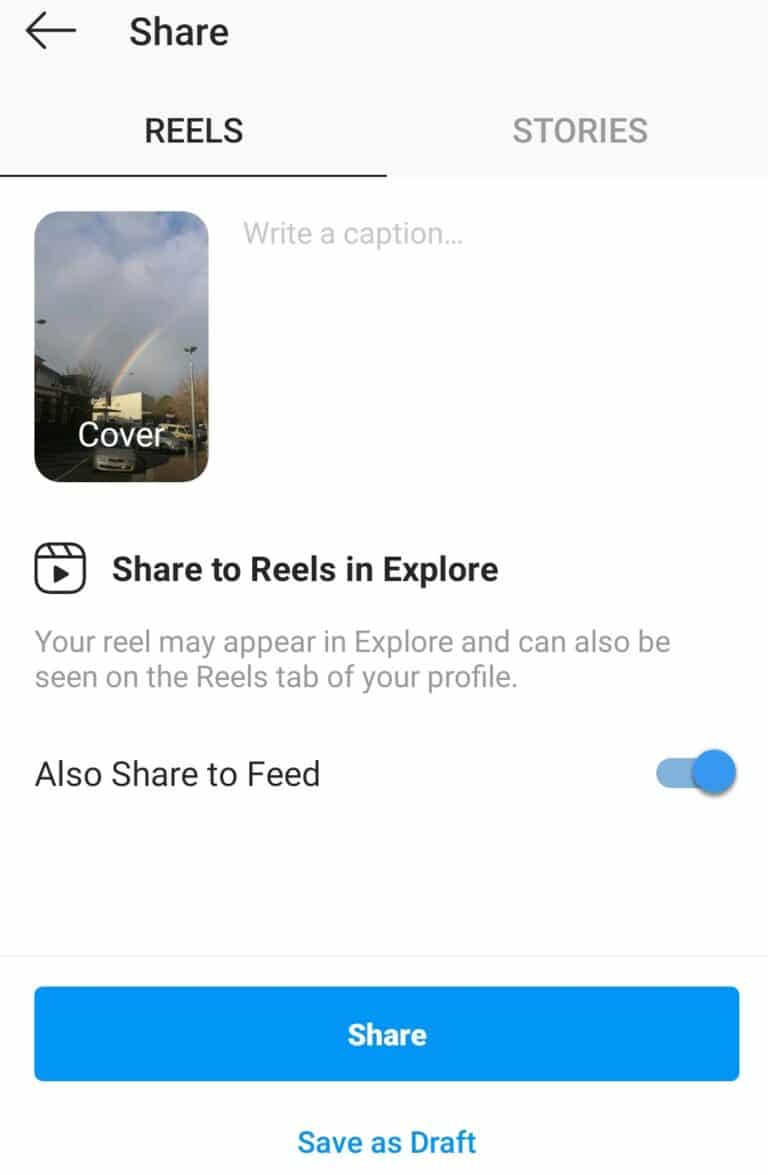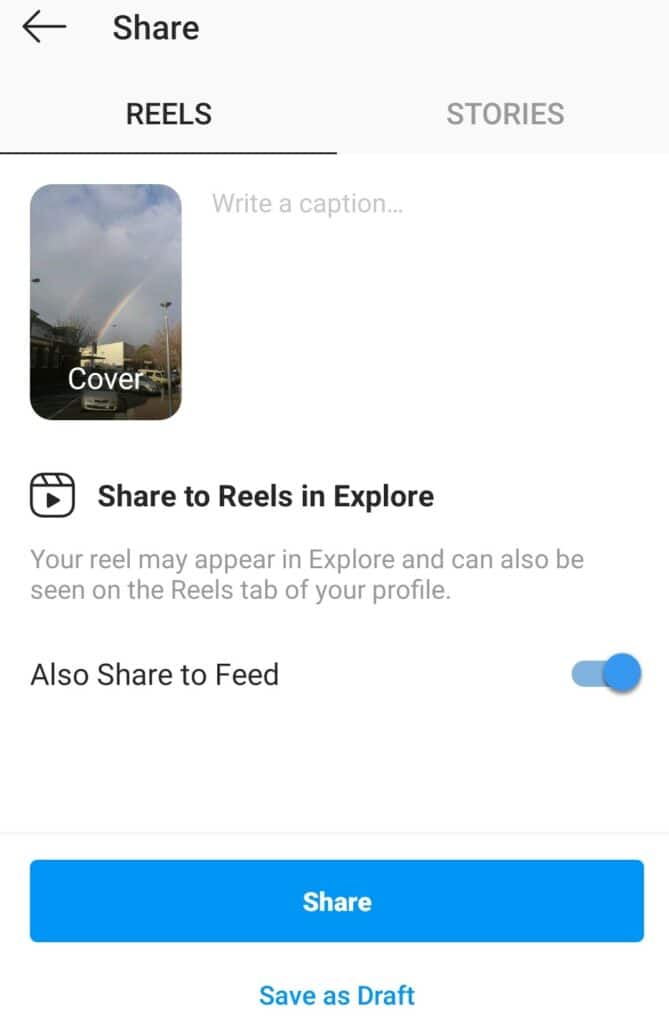 If you have a private account, you can share Reels to your Feed so they can be added to your grid and show up in your followers' Feeds, or to your Story, where they'll play for the usual 24 hours before vanishing (or get saved to your archive or highlights, if that's your thing). 
Alternatively, if you have a public account, you can share Reels to Explore, where other Instagram users can discover them. They'll live in a special Reels tab in your profile after that. Publicly shared Reels can also be discovered via shared hashtags and when Reels use the same effects or audio/music – so if you want to watch all the Reels blasting Watermelon Sugar, you can do so to your heart's content!
How can you find Instagram Reels to watch?
To find Reels to watch, check out your Explore page in the Instagram app (the magnifying glass). Reels will be marked with a clapboard symbol – they're currently the headliner option. Click on the first Reel you see and then scroll down to see more. Some Reels say 'featured' – these are Reels that Instagram's content curators have chosen as particularly creative or inspiring! 
Tap on the Reel to pause it and double tap to like it. You can also follow the creator, like, comment, share a reel and access more options just below the Reel. 
Tip: if you click on the music track featured, you can find the other Reels featuring the same track. On that same page, hit 'use audio' to start your own Reel featuring the same track!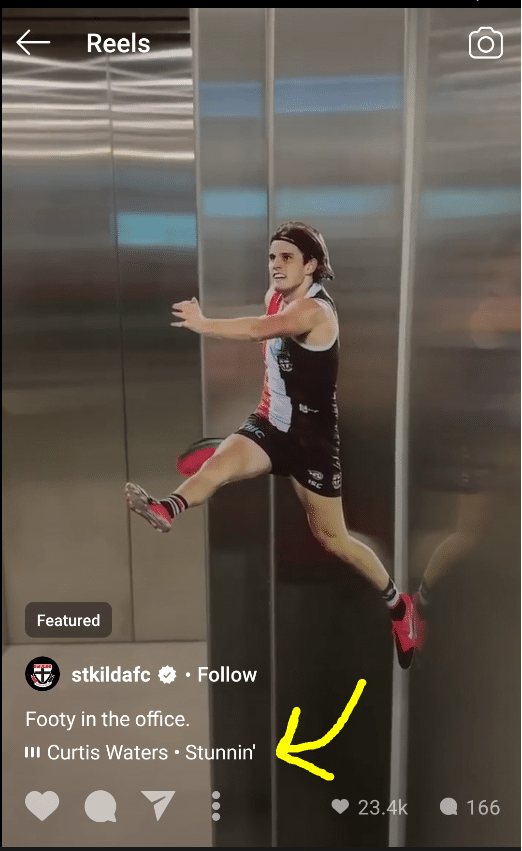 How to use Instagram Reels to promote your business?
Currently there are no advertising options available for Reels; you can't pay to boost your Reels or buy a featured spot. There also isn't a formal infrastructure for notifying followers when branded content is being promoted (like the 'sponsored' tag on normal Instagram posts). Instagram has indicated they're evaluating these options, but they haven't provided a timeline just yet. 
That being said, businesses can definitely incorporate Reels into their marketing strategy right now, and be prepared for those options to roll out later. Whether you're working with influencers or creating your own organic "videos with audio" content, Reels are designed to be fast, fun, easy to create, and super engaging for your audience. You can use them to grow and connect with your community. 
Three ways to grow your audience with Instagram Reels
1. Make educational content.

Show off your product and how to use it, or teach people a quick tip or trick that shows you're an expert in your space.
If your customers make content featuring your product, reshare it on your Reels (with permission)! User generated content is great.
One popular theme on Reels right now is food recipes in 15 seconds or less!
2. Capture behind the scenes content.
With so much of the workforce currently working from not-the-office, show your followers how your business is operating. What is are some standout moments from your work day? Wins, celebrations, birthdays?
Since Reels largely focus on people, spotlight your employees, or even give them the reins. What advice might they have to share with Instagram?
Of course, you can also go with real behind the scenes footage, too, showing mistakes, setups and funny bloopers that followers would feel like they'd never normally get to see.
3. Tap into trending content.

If there's a new meme, dance or challenge making the rounds on Reels, participate if you have the time – and it's appropriate for your business.
Take a look at this influencer showing off a "changing outfits" trend that originated on TikTok. Fashion and style brands and businesses can easily use challenges like this to show off their own outfits, shoes or accessories.
Brands using Instagram Reels successfully
Some brands and businesses have hit it out of the park when it comes to their Reels debut. These include brands like Netflix, Amazon (Prime) and Sephora, who are resharing or refreshing existing content, but also businesses making original content for their followers like Seventeen, Vive Active, and the NRL. 
Whether you're reusing video content or creating something brand new, one thing that all these Reels have in common is that they're shareable. They're something you could easily say "hey, look at this" to your friends or the people sitting next to you. Keep that in mind as you're making your own Reels content and you might just go viral!
Another thing to keep in mind: Reels is focused on music and video. Where most social media users browse their ordinary feeds on mute, they won't with Reels. Audio (including original audio) and the 15-second format both mean that you have a greater opportunity to capture your audience's FULL attention!
Netflix & Amazon Prime: resharing video content
If you flick across to the Reels tab on Netflix and Amazon Prime's Instagram profiles, you'll find trailers and clips from their trending TV shows. Since they're video brands, this makes total sense! These brands are taking advantage of popular existing content and using it to stir up excitement among fans – and maybe grab a few new ones, if they find the clip funny or intriguing enough to go watch the source material.
Sephora & Seventeen: challenges and how-tos
As Reels starts to grow as a platform, you might see a lot of challenges, since they're fun ways for people to engage with each other. Sephora kickstarted their Reels game with the random makeup challenge – it's their first Reel and they've scored a cool 2.1 million views already. Meanwhile, Seventeen decided to teach their fans how to tie-dye, which earned them a very successful 1.2 million views (compared to their next two Reels which haven't even hit 200k). 
Vive Active & NRL: snapshots
Vive Active earned themselves a 'Featured' tag thanks to their bold choices in topic, colour and music combining to create a great brief visual experience for gym enthusiasts. This Reel got more than 1.2 million views though they only have 10k followers – that's serious juice for their brand awareness. And even the official NRL Instagram account has gotten in on the Reels action! With 1 million views, there's a lot of sports fans out there who enjoyed this awesome kick, and this is the kind of genuine video content doesn't take much set-up from the photographer/videographer. 
Which metrics are important for Reels?
Since Reels is fully organic right now, you'll be able to measure your business' success on Reels in traditional social media metrics:
"Plays", or video views (which are counted from the instant a Reel starts playing, rather than 3 seconds in like Facebook videos; it doesn't include replays)
Likes and comments
Shares
As the Instagram team develop Reels more, no doubt more insights and metrics will become available – and you'll have access to all these metrics and more with the Digivizer platform. Want to see whether a video plays better as an ordinary Instagram post, a Story, or a Reel? Digivizer can show you all those metrics in the one screen for an apples-to-apples comparison, so you don't have to dig backwards and forwards in Instagram Insights to get the dirt.
If you're wondering whether Instagram Reels is the right social media platform for your business, consider how often you use video content now. If the answer is 'a lot', or at least, 'I'd love to' then dive into existing Reels and see what sparks your creativity. Then pick your favourite tunes and get clipping!