The World Cup has captured the attention of sports fans across the world.
Twitter has branded itself as the "world's largest stadium" for fans to follow the games and interact with each other. 20 million fans sent over 176 million tweets about the World Cup between June 14 and June 27 – before, during, and after matches.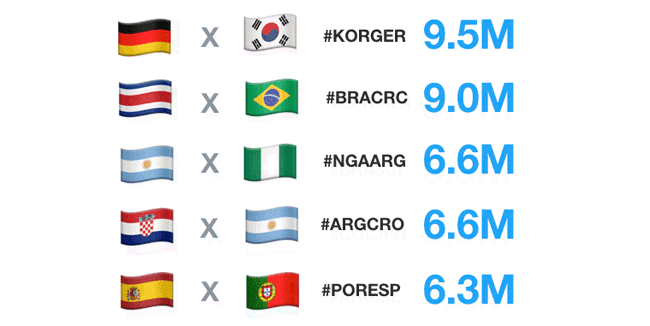 While 16% of #WorldCup tweets occur during the live matches, 84% of the total engagement around the World Cup is happening before and after the whistle.
There's lots of room for relevant brands to be part of this conversation. If you want to connect with what your audience is talking about, you need to find those moments of contextual relation: some place where your brand and the World Cup intersect. Maybe it's a fun fact, or maybe a timely score update!
Over half of fans' tweets are about the game scores (58%), with previews & predictions coming in second at 21%. Highlights and replays, memes, game recap & analysis, and fun facts also all make appearances in the fans' football fervour.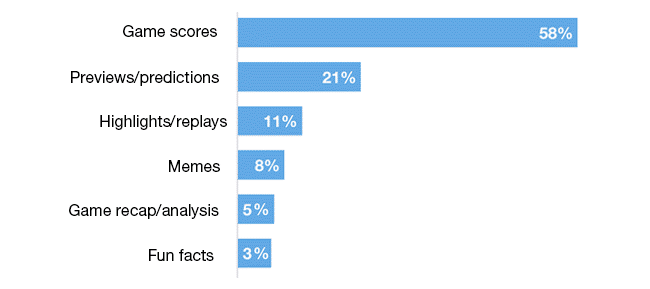 The key is not to force the relationship. Your brand story needs to genuinely overlap with the World Cup coverage or insight that you're sharing, or it'll switch off all your brand's fans faster than you can say red card.
If you don't have a World Cup sweet spot, stay away, and find somewhere else your customers are having conversations. Want to know how you can do that? Listen to them and measure! It's what we do best. Create your free trial account today if you want to learn more about how to measure and analyse your marketing, and find out if your message is reaching your customers where, when, and how you want it to.