One aspect of the ever-growing Digivizer platform is the ability to see all your earned media in one place. That's everywhere people have been talking to you or about you, across your social channels.
Over the past few years, we have designed and developed a platform which allows you to see all your social channels in one view. There's no need to be ever switching between tabs and windows ever again.
Originally developed just for Digivizer, we now have made this available for all businesses.
RELATED ARTICLE: Does Paid Ad Placement Optimization actually work?


Earned Media Reporting Across Platforms
In the top section, you can select your filters. You can see every platform, or choose which you're most interested in.
You can also track hashtags you're interested in – both of your brand name and more hashtags that apply to your brand, areas of influence, or specific campaigns.
If you want to see more about a certain post, you can click on it and go straight to the platform.
RELATED ARTICLE: Everything small businesses need to know about SEO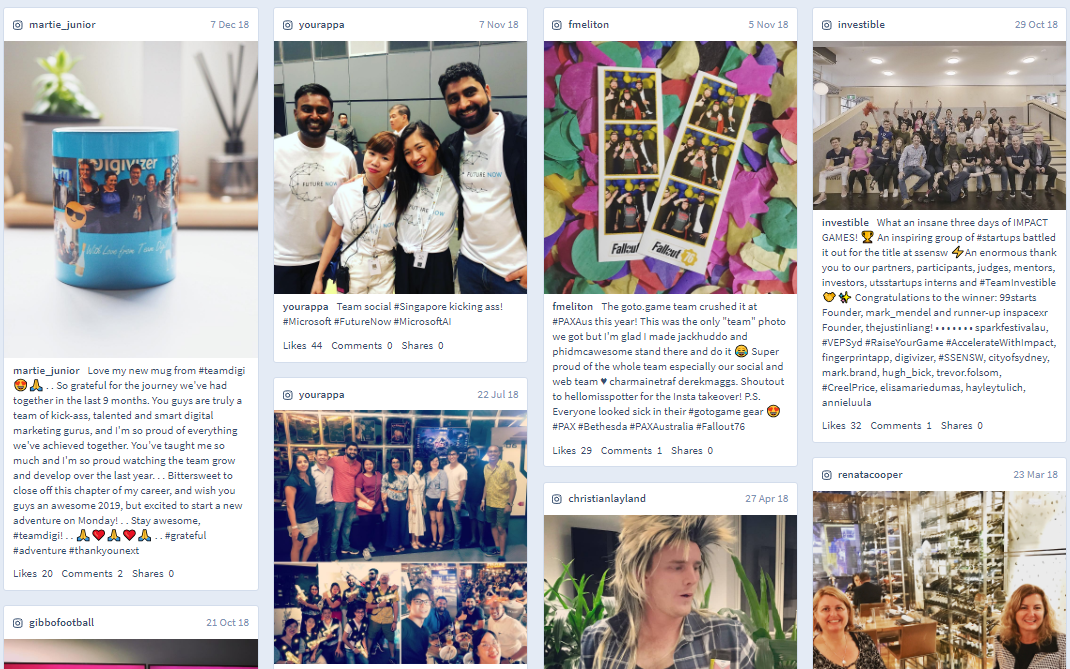 If you want to take a deep data approach, Digivizer showcases all your platforms in a single table.
You have the ability to view how each of your connected platforms are performing individually or cross-platform, with the option to filter for a particular platform and see only those.
Like in the image above, you can see everywhere someone talks to, or talks about, you and your brand. This is great for those who want to build their personal brands.
We have taken what was previously hard, time-consuming, delayed or inaccurate, and made it easy to see.
Connect your accounts and start optimizing your influencer campaigns today.
RELATED ARTICLE: Digivizer's Award-Winning Platform Now Available To All Businesses
Our Platform
We're working to ensure the best of our technology is made available for the lowest per month price so it can be available to all businesses. For US$89 per month, you'll have all your owned, earned and paid social and search media data and insights at your fingertips.
You deserve to get the best out of your digital spend and we have the tools that remove the stress and pain from the process!
We remain committed to serving all businesses. Allow us to serve you!