Every year, Mary Meeker publishes her annual Internet Report.
A Silicon Valley analyst with VC firm Kleiner Perkins Caufield & Byers, she updates the world on what's next for the Internet, based on increasing trends from the last year. KPCB has raised US$10 billion and invested in over 850 companies in the last 45 years, including some of the world's most familiar and most successful, so this report definitely has its finger on the pulse.
But out of 294 pages, which insights apply to startups and small-to-medium businesses (SMB)?
We looked at the report from a shared perspective. Like most SMBs, we too are focused on making a difference to our customers by understanding what they want, helping them remove pain from business decisions, and giving them the insights they need to make better and faster decisions, based on data.
Here's a seven-point summary of the Meeker Report to help your startup or SMB achieve success in the reality of today's – and tomorrow's – Internet world.
It starts with data
Your customers are online
It's not just business, it's personal
It's not just personal, it's mobile
Scrutiny and regulation are set to increase
Chat is exploding
Search is more diverse & closer to purchase
It starts with data
We've always shared this mantra at Digivizer. According to Meeker, customer satisfaction increases when the organisation has more information about the customers. Growth in the way consumers search for information about things important to them has surged in the past three years: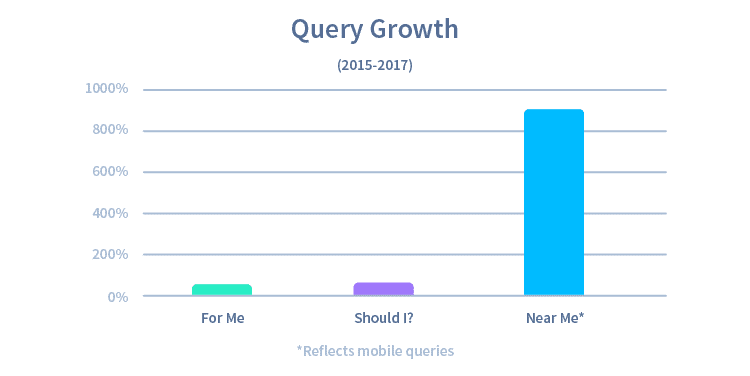 Organisations of any size can get closer to consumers the moment they ask a search engine for information about something they want or need.
The challenge is knowing how to extract the information, how to interpret and understand it, and what to do with it once you have it. Today's Internet behemoths have become as large as they have by being very good at using this data. But every SMB can enjoy the same success: the only thing that changes is scale.
Your customers are online (and spending a lot of time there)
Half the world's population is on the Internet.
An online presence is the fastest way to engage with the largest number of customers actively seeking the products or services you have to offer.
And more of us are moving online and doing more there. Your suppliers, employees and partners (and your competitors) are all going digital. According to the report: in the US, e-commerce sales accounted for 13% of all retail sales, and that's accelerating. Total US e-commerce sales grew 16%, up 14% year on year.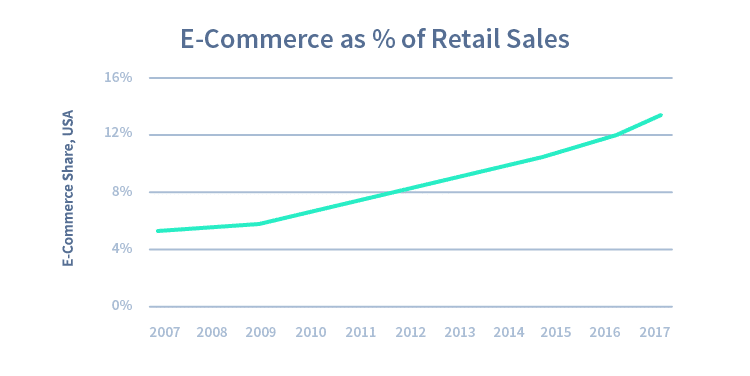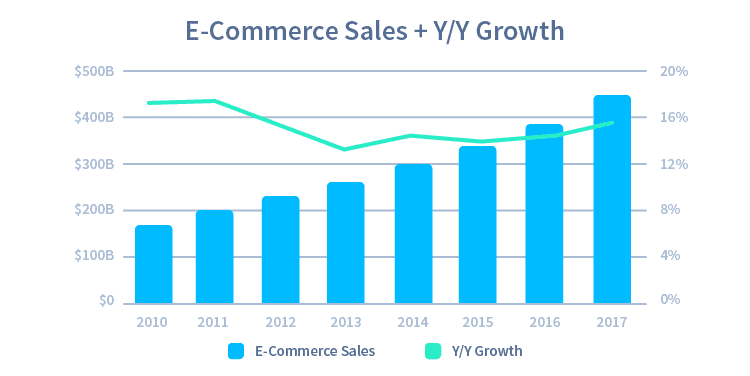 It's not just business: it's personal
Every day, there's more things you can do online: buy, sell, pay, search, research, relax, learn, share… and when we're online, we make choices about what we look at. This drives the algorithms used by social media and search engines to make recommendations back to us.
Each of us has a unique view of the Internet and the information contained there. We are all constantly fine-tuning our experiences, from our professional experiences to important personal matters such as healthcare, insurance, home purchases and relationships. And don't forget customer service, delivery tracking, and finding suppliers.
For organisations seeking to create new experiences with customers, start with knowing each individual as individuals. Everyone's online experience is different; everyone's online experience is theirs alone.
It's not just personal: it's mobile
It's become so instinctive to seek out a local wifi network and go online that it's easy to forget how rapidly entrenched these networks have become. According to Meeker, the number of wifi networks globally has risen four times in just four years, to around 450 million.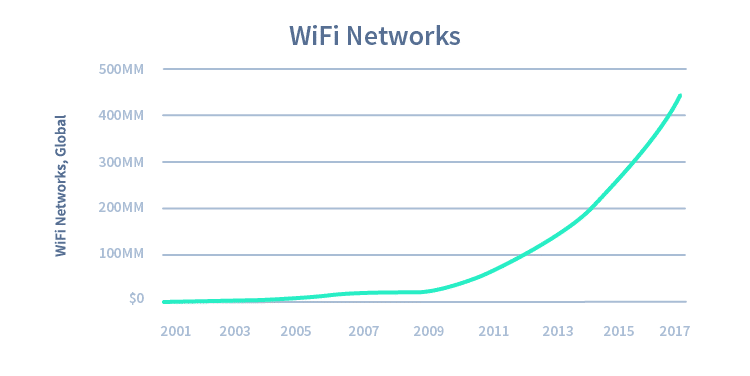 Cost of access drops as the number of wifi access points increases. That makes it easier than ever for your customers to reach out to you wherever they are – work, home, out socialising, travelling halfway around the world, or anywhere in between. It's more important than ever to think about your company's mobile digital presence.
Scrutiny and regulation are set to increase
Consumers are increasingly aware of how valuable their personal data is – including their preferences for products and services. As they learn their digital rights, more and more they're only turning to those they trust for information, products and services.
At the core of trust sits data. Businesses need to know who to engage with, what matters to them,  when and how. Regulations will change the rules of engagement for everyone. Let's be honest, though – the rules of the game may change, but the principle of finding ways to deliver value in a way acceptable to your customer remains
Organisations that have the data, and use it ethically, professionally, with care and with the consumer's  permission, will have the edge. How else can you seek permission except by knowing who to ask?
Chat is exploding
Want to connect with prospects?  Sell to them while they're there? Keep them as customers? Engage with them using chat. Globally, customer conversations using real-time tools is set to hit the 500 million mark this year, from basically zero just five years ago.
Consumers are increasingly becoming accustomed to interacting with chatbots. The global chatbot market was valued at US$190 million in 2016 and that's only grown – and advances in AI mean some chatbots are now and will in the future be nearly indistinguishable from human service. Be where the customer is, when they need you, and use all the tools available to you on the way. Let them choose when they need to be served in person, by a person.
Search is becoming more diverse – and closer to purchase
Consumers use more tools to do more searches, and buy more often, and sooner – and they're using more than Google.
In the US, those surveyed searched for information about brands, products & services on…
Facebook (78%)
Instagram and Pinterest (59% each)
Twitter (34%)
Snapchat (22%)
Perhaps most enlightening is the connection to purchases: 55% bought after search using social, with 11% doing so immediately.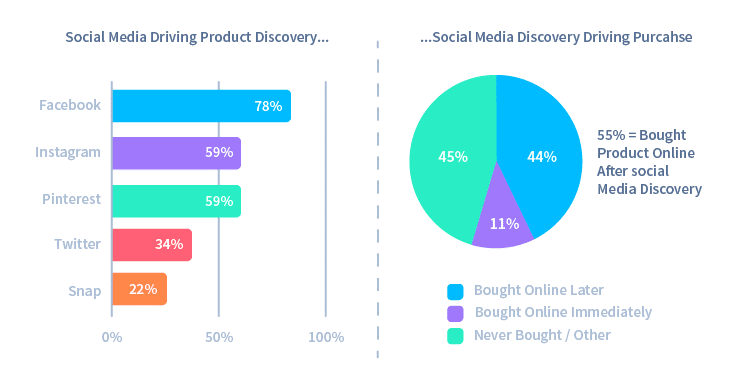 For small and medium businesses, there are two ways to view the Internet future: opportunity or onslaught.
With the right tools, opportunity beckons. The right tools can help you know who you are trying to reach, understand who they follow. The right tools can support the creation of original and relevant content, track real engagement, and measure all these results in real-time. Remember, even Amazon and Facebook were SMBs once.
Want to learn more about how Digivizer makes it easy for you to make better decisions?