International Women's Day 2022
The women of Digivizer share their greatest advice
Time to break the bias, it's International Women's day!
International Women's Day (IWD) is a global celebration that takes place on March 8 every year. Running for over a century, IWD seeks to raise awareness around lingering discrimination against women. It's also an occasion dedicated to increasing female visibility, where women's achievements and talents are celebrated.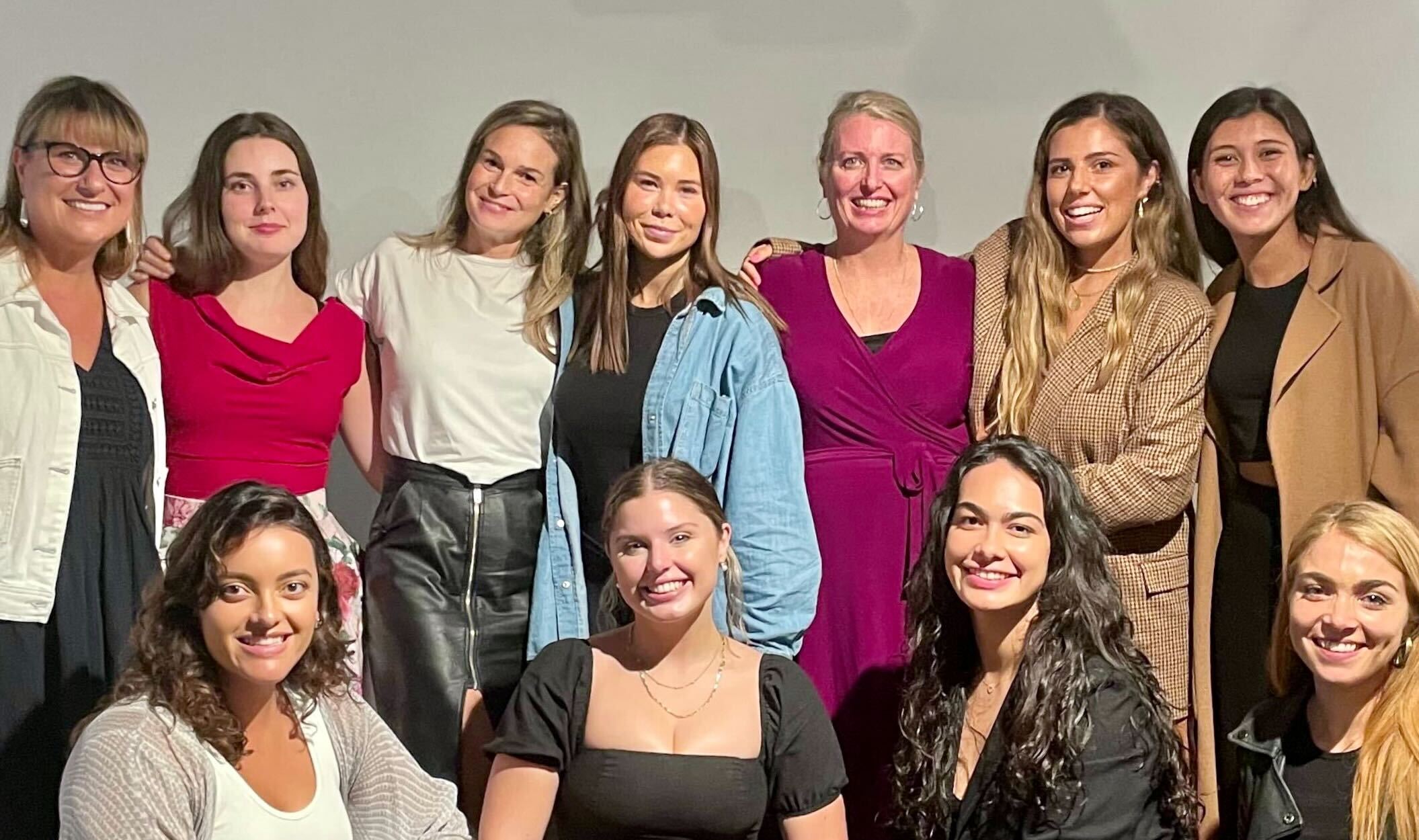 Diversity is deeply important to the team here at Digivizer. This is reflected in the make-up of our team. Across the board, we are 50% female and 50% male. The same is the case for our leadership team. We're also proud to have 17 countries represented on our team. 
Break the bias on #IWD2022
Unfortunately, diversity isn't embraced everywhere. In 2019, less than 3% of venture capital (VC) reportedly went to women-led companies. This is especially concerning when we consider that funding for female-founded startups decreased by 27% in 2020 compared with 2019. 
Embracing diversity leads to success
Evidence shows that increasing female presence in the workforce has a positive effect on productivity and business as a whole. According to the 2020 Workplace Gender Equality Agency (WGEA) report, appointing a female CEO led to a 12.9% increase in the likelihood of a company outperforming the sector in three or more metrics. 
A diverse team acts as a springboard for having ready access to many perspectives. People of all races, backgrounds and genders have value to share. Celebrations like IWD are an opportunity to reflect on the global socio-political landscape. This allows us to understand ongoing issues as well as assess what needs to be done to create a more equitable world. 
Words to work and live by on International Women's Day
In honour of IWD, some of our amazing women would like to share their greatest piece of advice:  
Emma Lo Russo 
Co-founder & CEO 
Emma co-founded Digivizer in 2010. She is passionate about growing people and businesses. Emma inspires the Digivizer team to champion themselves and the customers they are serving.
Emma's greatest piece of advice 
"One of the biggest lessons I learned was to ensure I make time to reflect on strategy and progress, and then plan what to do next (both steps are required and are different). This has helped me clearly delineate my top three priorities for any period – for the year, quarter, month, week, day. The clearer my goals (and the clearer the goals are for others), the more likely they will be achieved. It is important to stop and acknowledge and applaud the progress we each make, including our own."
Ingrid Stockley
Head of People & Operations
Highly organised and detail-focused, Ingrid keeps the rug under everyone's feet. She manages our people, culture and office operations. 
Ingrid's greatest piece of advice
"Take opportunities as they arise – both professionally and personally.  Don't be afraid to learn more by being outside your comfort zone. Be open to change, jump in feet first, take the trip and eat the cake! You may be pleasantly surprised where the journey takes you." 
Madison Mooney
Executive Assistant
Working closely with the CEO, Madison helps ensure the business operates efficiently. Madison is great at applying creative problem solving to real-world challenges. 
Madison's greatest piece of advice
"Marianne Williamson once said, 'Our deepest fear is that we are powerful beyond measure.' The greatest influence on my life has been my mother, she's the person that raised me and because of her, this quote by Williamson deeply resonates. Leading by example, my mum has shown me how to have the courage to believe in my own strength, speak up and go for what I want. When we embrace our power as women, it helps other women see it in themselves too."
Sanjita Shah
Chief Strategy Officer
Sanjita works closely with the leadership team to ensure the business can sustain implementation efforts. She is also responsible for the technical development of the Digivizer product. 
Sanjita's greatest piece of advice
"Never Stop Learning. Growth stops the second we do."
Sophie Roditis
Financial Accounts Lead
Sophie is responsible for all aspects of Digivizer's accounting and payroll operations. She also provides Digivizer with financial counsel, supported by Digivizer's accountants, advisors and bank. 
Sophie's greatest piece of advice
"Support other women, always. Help build each other up, not tear each other down."
María José Martínez
Digital Performance Lead
María oversees the digital performance strategy and ensures KPI's are fulfilled. 
María's greatest piece of advice 
"The best tip or lesson I received in my life was to embrace change – it's the only thing we know will happen and it's worthless fighting against it. Change will bring something new, like the lotus flower that grows in the mud. I've changed many times. I've lived abroad in many countries and faced challenges at every level – professionally and personally. When I look back on my experiences, it makes me feel brave, empowered, grateful and driven to keep growing and achieving my goals."
Lilli Lo Russo 
Head of Growth & Creative
Lilli is fascinated by the role that data plays in driving digital performance. Here at Digivizer, she is responsible for developing and driving our growth strategies, content management and artistic direction.  
Lilli's greatest piece of advice 
"You're nothing without a strong team. Team culture is everything. If your team doesn't feel inspired or empowered when they go to work every day, how can you ever expect them to bring their 100%? When your team is collectively working towards a common goal, and they all represent a crucial part of the engine, the limit is the stars. Find what makes your team members tick and cultivate their role, tasks, the way you manage them and give feedback to them to reflect this. Learning what truly brings the best out of them will only help you both kick goals!"
Louisa Luscombe
Social Content & Community Specialist
Louisa produces creative social content, develops marketing strategies and helps advance the growth outcomes of the Digivizer product. 
Lulu's greatest piece of advice 
"Always look on the bright side! Every day isn't going to be easy. Some days can be super challenging and exhausting. If you can look on the bright side where possible, the difficult days can be just another way to grow in both your career and life in general. Never stop learning or seizing opportunities to connect with people. It's all about being resilient, taking things as they come and being optimistic."
Francesca Newby
Senior Content Specialist
Francesca is a key player in accelerating our growth and creative strategies. She is a highly experienced content writer, strategist and manager. 
Francesca's greatest piece of advice
I was fortunate to be born into a family that firmly believes in equality – of access, ambition and capability. So the best advice has been specific advice, rather than general support. "In the first three months of any new job, write everything down – it's the only time you'll see the situation through fresh eyes. And secondly, always bring people with you – acknowledge successes and your responsibility."
Sara Kaplan
Senior Content Specialist
Sara is a seasoned copywriter and public relations professional. She is responsible for B2B communications, digital marketing, marketing strategies and content management here at Digivizer. 
Sara's greatest piece of advice
"You rarely regret the things you do, only the things you don't."
Anna Spargo-Ryan
Senior Content Specialist
Anna believes storytelling is the most powerful tool we have for change. As part of Digivizer's strategic communications team, she works with clients to find strong messages and share them with the world.
Anna's greatest piece of advice
"I was lucky to be raised by an ambitious mum and a feminist dad. Women are beyond powerful – they are courageous in the face of adversity. It's not a lack of knowledge, enthusiasm or ability that stops us from achieving, but an inequitable system, one that is even more likely to exclude women from marginalised groups. Change will come from the top. When fair and balanced support is normalised, then we'll see what women can really do." 
Brodie Smith
Senior Content Writer
Brodie is a highly versatile writer. Her capabilities include B2B and B2C communications, journalism, creative writing and academic writing. 
Brodie's greatest piece of advice
"You are the only person whose thoughts, actions, reactions, education and opinions you can control. You're also the only person who has to live with you 24/7. Whatever you do, make sure you're someone you like living with."
Abigail Stratton
Content & Community Specialist
Abigail is enthralled by the power of storytelling in its ability to bring people together. Here at Digivizer, she is responsible for B2B communications, content strategy and social media marketing. 
Abigail's greatest piece of advice
"Act from your heart's deepest desire. When we act from this place, we allow ourselves to become embodiments of our passion and purpose. This positions us to impart great value to ourselves, those around us and our environment." 
Eliza Lo Russo
Digital Content Creator
Part of the growth team, Eliza makes creative content to increase Digivizer's visibility. 
Eliza's greatest piece of advice 
"When asked to reflect on my greatest lesson, I am drawn to the Steve Jobs quote 'Innovation distinguishes between a leader and a follower.' For me, I see the practice of innovation and creative thinking as not just instrumental to the success of my work output but in my daily life – I've learnt a problem is not a catastrophe, it's just a puzzle that hasn't been solved yet. On International Women's Day, the concept of innovation takes further significance in that women have historically always had to think harder, work smarter, learn quicker to be taken seriously in leadership positions. We're born to be problem solvers and stress managers, we all have innovative potential and the moment we start applying that potential unapologetically, there is nothing we can't do. To strong, innovative women: may we know them, may we be them, may we raise them."
Clare Jolly
Head of Platform Ecosystem
In a fiercely digital and noisy world where people are inundated with systems and communications, Clare believes that delivering value beyond the product, keeping things really easy for consumers and making seamless and transparent connections, is what drives trust and loyalty.
Clare's greatest piece of advice
"Inspired by female leaders, my career has been a powerful learning journey of empowerment, transparency, accountability and trust. Values that now drive me everyday. Empower and encourage those around you to be the best they can be as your success is truly dependent on their success."
…
Digivizer is extremely grateful for all the wonderful women they have on board. Digivizer would not be where it is today without them. Whether they be your family, friends, partner, or work colleagues, International Women's Day is a day of giving thanks to women everywhere.