SuperFastDiet, the company offering new hope to weight watchers with its intermittent fasting diet plans, is using data-driven marketing to build its community of customers.
Co-founder Gen Davidson shared it was a chance meeting with a family member that sparked the idea for SuperFastDiet.
"It was when I saw my brother-in-law for the first time in three months, and he was literally half his size, that I first discovered intermittent fasting," said co-founder Gen Davidson.
"My background is in the fitness, weight-loss and publishing industries. I used to struggle with my own weight loss, and see so many people come into gyms and weight loss centers struggling to keep their weight off, no matter what they do.
"I was excited about the research around intermittent fasting. I ended up losing 30 kilos."
Want insights that boost your marketing and business performance? Book an Introduction to Digivizer
Building pillars, creating communities, using data-driven marketing
Gen and her co-founder Victoria Black, who also lost 10 kilos on the plan, decided to build a business that wasn't just about diet: it would be about motivation.
And with both women seasoned and successful entrepreneurs, they built a sustainable strategy based on three pillars: the intermittent fasting method, offering better foods and lifestyle, and building an engaged community to provide support to everyone on the program.
At its core was digital marketing. The team knew that, although they had digital marketing experience, they needed a digital partner to take their business to the next level, and turned to Digivizer.
"We were extremely good on organic social media but hadn't really had to spend money on paid advertising. To scale SuperFastDiet quickly, we needed to do that, especially as the platforms move more to pay to play now," said Victoria.
"We have very high ambitions at SuperFastDiet, and wanted a business partner for the future that could help us scale."
"We tried working with an experienced agency previously which lead to frustration about confused information that was often late and incomplete. All Gen and Victoria could measure were budget outgoings, and the small number of leads this generated. They were then recommended to talk to Digivizer and could see immediately their data-driven approach and the transparency their platform offered." said Victoria.
The switch to Digivizer paid quick dividends. Using the Digivizer platform that provides insights across all social and search platforms being used by SuperFastDiet, Digivizer delivered within three months: a reduction in cost-per-lead by 56%, while increasing the volume of leads by 176%.
The company's founders and digital marketers use Digivizer to understand the performance of its programs, optimize its budgets and programs, and measure the effectiveness of its digital and social media content.
"Our investment in Digivizer quickly paid dividends. We use Digivizer's platform and work with the Digivizer team to get the information we need to make informed decisions. We can pinpoint the numbers behind the insights that show us what is going on, in the language we need for our business. To know exactly where our marketing dollars are going and exactly what's happening with them, in real-time, is gold for us. Total gold" said Victoria.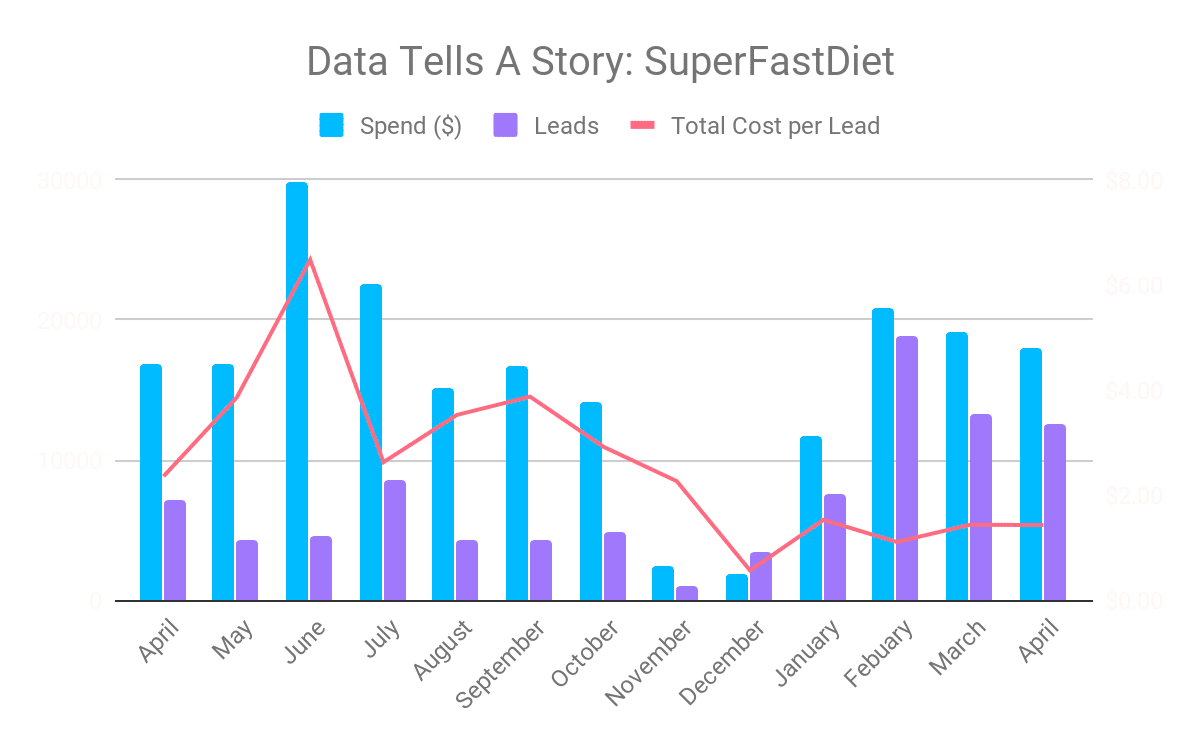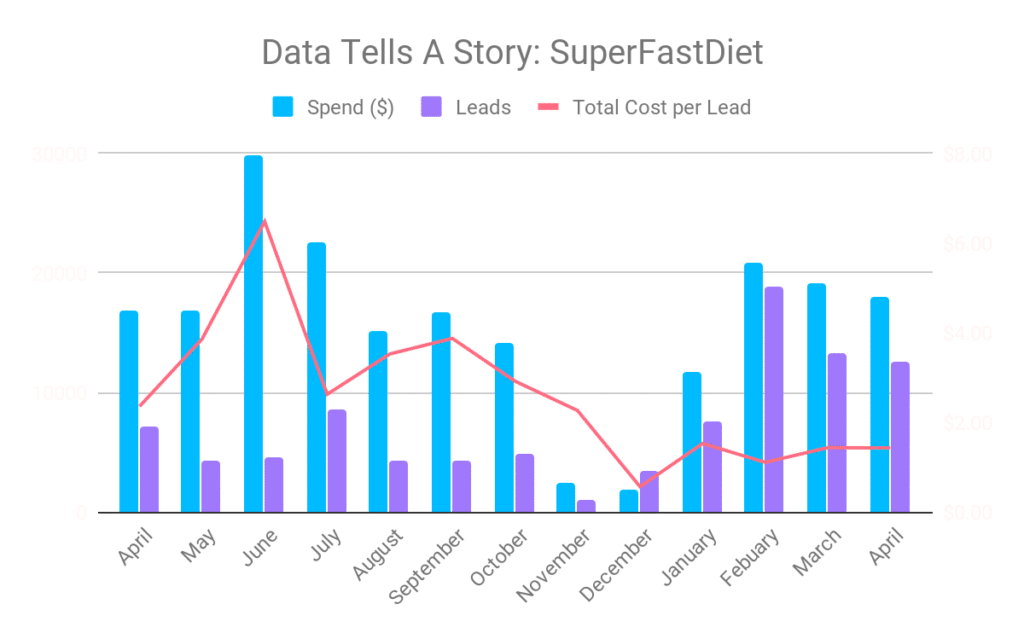 This data-driven approach to understanding the company's digital marketing performance now goes beyond paid campaigns: SuperFastDiet is working with Digivizer to do a full review of other aspects of its digital marketing program, including its website and its EDMs. As Victoria and Gen note, "We have these amazing leads, and our focus now is to convert them. Our early signs of conversion are already showing a large cost reduction giving us both the means and confidence to test Australia relative to cost per lead and acquisition in different countries around the world."
Black, who recently spoke with CMO said, "Now, we are working on drilling into the analytics, leading to lower cost, and we are convert them better. Digivizer gives us the depth of analytics and the interpretation of the data we need, and we can pivot really quickly if something is not working."
Using data to manage performance and demonstrate growth is also important for SuperFastDiet as it expands globally. With a book contract signed, expansion to the US and UK on the cards, and a capital raise planned for the future, Gen and Victoria know that every single piece of data is important to investors such as Investible, which was an early supporter of the young company.
"We flew around the world to find the best people that would be able to help us have an online membership-based business. We found a great data-driven partner in our own backyard with Digivizer. They presented the analytics we need to take our business to the next level."
Sign up for free and enhances your marketing from day one.
Make better decisions and get more for every dollar of your digital marketing investment by tracking over 50 key performance indicators across Google Ads, Facebook, Instagram, Twitter, Linkedin, and Youtube all in one, affordable, easy-to-use platform.

Sign up for free and get performance insights for all accounts you connect, a complementary strategy review session with our certified digital marketing experts and in-platform support for when you need it. You can also book an Introduction to Digivizer session and learn how it helps you overcome challenges specific to your business.