Want to double your lead volume at half the cost? Drive acquisitions at 33% of cost?
Ask us how with our
SuperValue June package valued at $1,100 from only $245*
Hurry! Offer ends 30 June 2019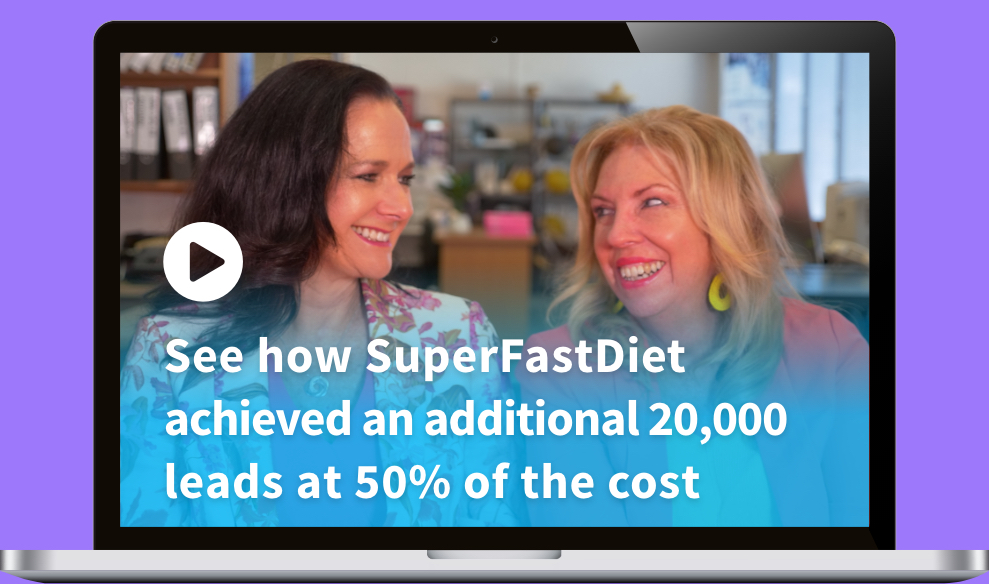 How does Digivizer help you?
Digivizer makes it easy to track metrics that matter to your business like the best performing content on each social channel, brand or hashtag mentions for influencers or people talking about you, and cost per lead or conversion across all your social and search campaigns.
Social & Search Data
See all your content and its performance across Google, Facebook, Instagram, LinkedIn and Twitter.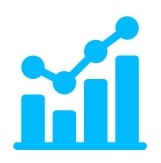 Track Performance
Easily see best performing content at the owned and paid level across platforms, campaigns, adsets and ads. Over 50+ metrics in the one platform.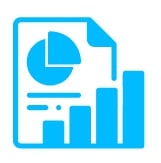 Download Reports
Share your view with your colleagues or clients or download charts and insights directly into your presentation slides or download CSV files for your own use.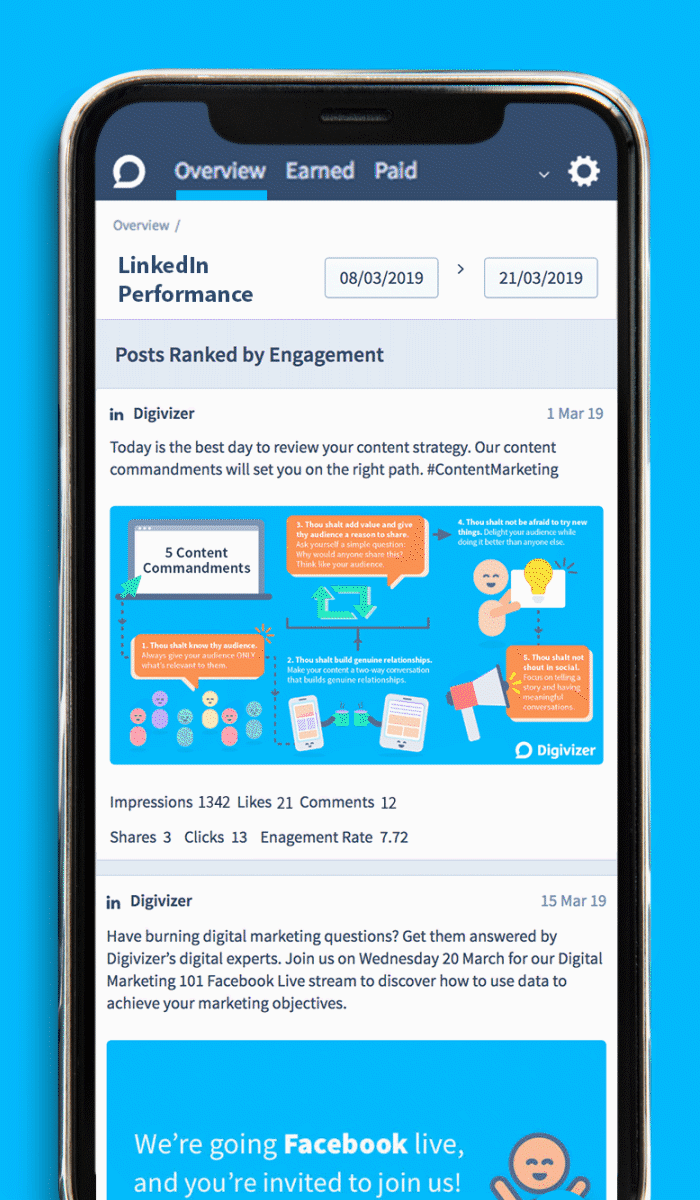 SuperCharge Your Marketing
6 x complimentary Digital Strategy Sessions with a digital marketing certified expert worth $600
6 Months of access to Digivizer valued at $534**
$200 credit (first month free + 5 months x $40 credit on any plan)
Unlimited access to in-app support
Sign up to our SuperValue package worth over $1,100 from only $245*
Hurry! Offer ends 30 June 2019
Trusted by the world's most data-driven businesses













Huge thank you to the whole Digivizer team, because the platform is super-affordable. I can genuinely track sales back to social, and I can see with the numbers what's happening. I have access to the same type of things that huge companies do – and I can measure the effects. There's a reason why huge companies are huge – and we're getting there!
Henry Reith, CEO Oh Crap

Digivizer technology helps pinpoint the audiences, content, the steps and call-to-actions that work, providing us with insights that give direct input into where to invest and what to do to drive results. We're getting more than double the leads for the same budget. Thank you for radically improving SuperFastDiet's Digital marketing.
Victoria Black, co-founder, SuperFastDiet

We can clearly understand what our consumers are saying about our brand, which in turn gives us insights into the messages we need to create that are of relevance to our consumers.
Terry Ryan, Managing Director, Barilla Australia
**Offer value calculated for the Starter Plan X 6 months
* For Starter Plans, you receive 30 days FREE + $49/month for the Starter Plan over the following 5 months (total investment $245 total), saving $855.
Become a SuperMarketer Today!