With all the puzzling acronyms in digital marketing, it's easy to mistake two similar terms. SEM and SEO are just one example of terms that are often used interchangeably when they actually mean something very different. In this article, we'll break down what each term means and how they relate to each other. We're aiming to answer all your questions on SEM vs SEO!
What is SEM?
"SEM" stands for Search Engine Marketing. This phrase often encompasses everything your business does to market or advertise its web pages on search engines like Google, Bing and more. That can include ads in paid search campaigns – and by its overarching definition, it can include SEO and other organic search undertakings. But most commonly in 2020, the term "SEM" tends to refer more to your paid activities in search engine marketing.
What is SEO?
"SEO" stands for Search Engine Optimization. It is the process of improving your website to increase its visibility, or rankings, on search engines. SEO work involves keyword research and targeting, on-page and mobile optimization, and content marketing and link-building.
What is the difference between SEM and SEO?
In broad terms, SEM is an overall marketing strategy, while SEO is a tactic you can employ to execute that strategy. Essentially search engine marketing (SEM) is the umbrella term for everything you're doing involving marketing your website on search engines, while search engine optimization (SEO) is one of those things you're doing. Marketers often use these terms in other ways, though, which we'll cover in the next few questions.
Does SEM affect SEO?
It's more like SEO affects SEM. If you decide content marketing is part of your search strategy, for example, you'll definitely need to use SEO. Even if you only want to run Bing ads (for some reason), you'll need a certain amount of optimization on your website to ensure your ad copy and landing pages are relevant to each other, and both are relevant to the keywords your customers are searching for.
Is Paid Search part of SEM or SEO?
Paid search is part of SEM. Many marketers consider SEM to be only paid search, but the original definition of SEM is all of search marketing (as you can tell from the name!). Meanwhile you'll often find paid search referred to as PPC, or pay-per-click marketing or advertising. This is then contrasted with organic search marketing, all the tactics you employ to raise your website traffic and rankings without paying for advertising – of which SEO is a prime candidate.
Take a look at this diagram: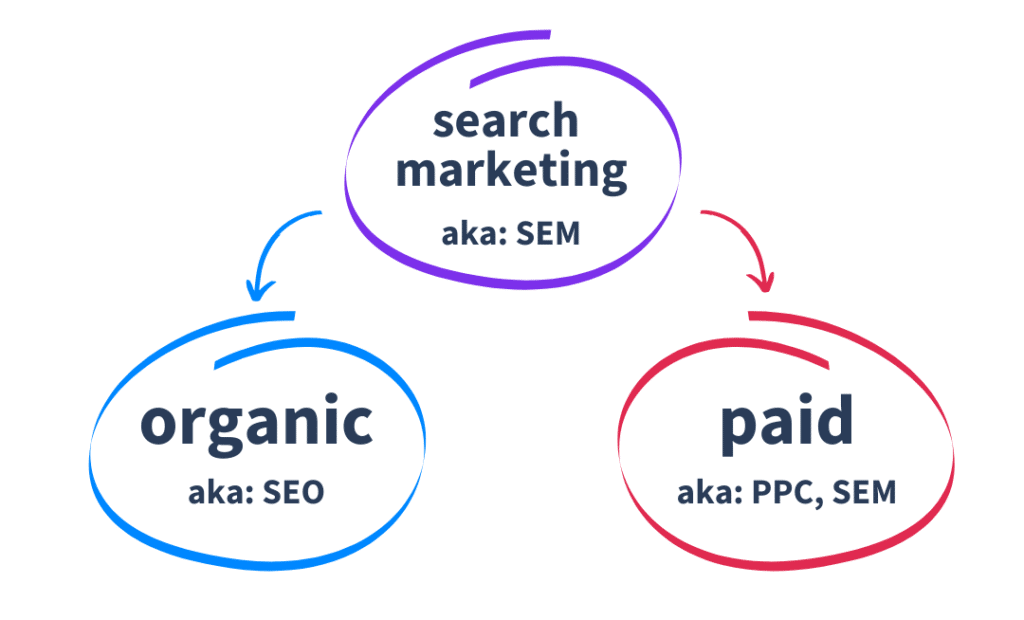 Is SEO paid?
No. You can pay someone to do SEO for you, but the practice of organic SEO itself is about optimizing your webpage visibility and rankings on search engines without buying ad placements. SEO and paid search can work together – as our organic vs paid search guide explains – but SEO practices are employed to boost your organic search engine rankings – basically, make your website the most relevant result.
If you're more interested in paid search tactics, we've also put together a guide to paid search.
What is SEM good for?
Marketing via search engines is a great way to get more traffic for your website, which results in more market awareness for your business, and more leads or customers for you! Search engines drive 300% more traffic to websites than social media networks. Search ads can boost a business' awareness in market by up to 80%. When people search for and find local businesses, 88% of searchers call or visit that business within 24 hours.
If you're going to engage in search engine marketing, it's a good idea to use both paid ads for quick results (buying a spot on the front page), and organic search tactics like SEO for long-term lasting results (earning a spot on the front page over time).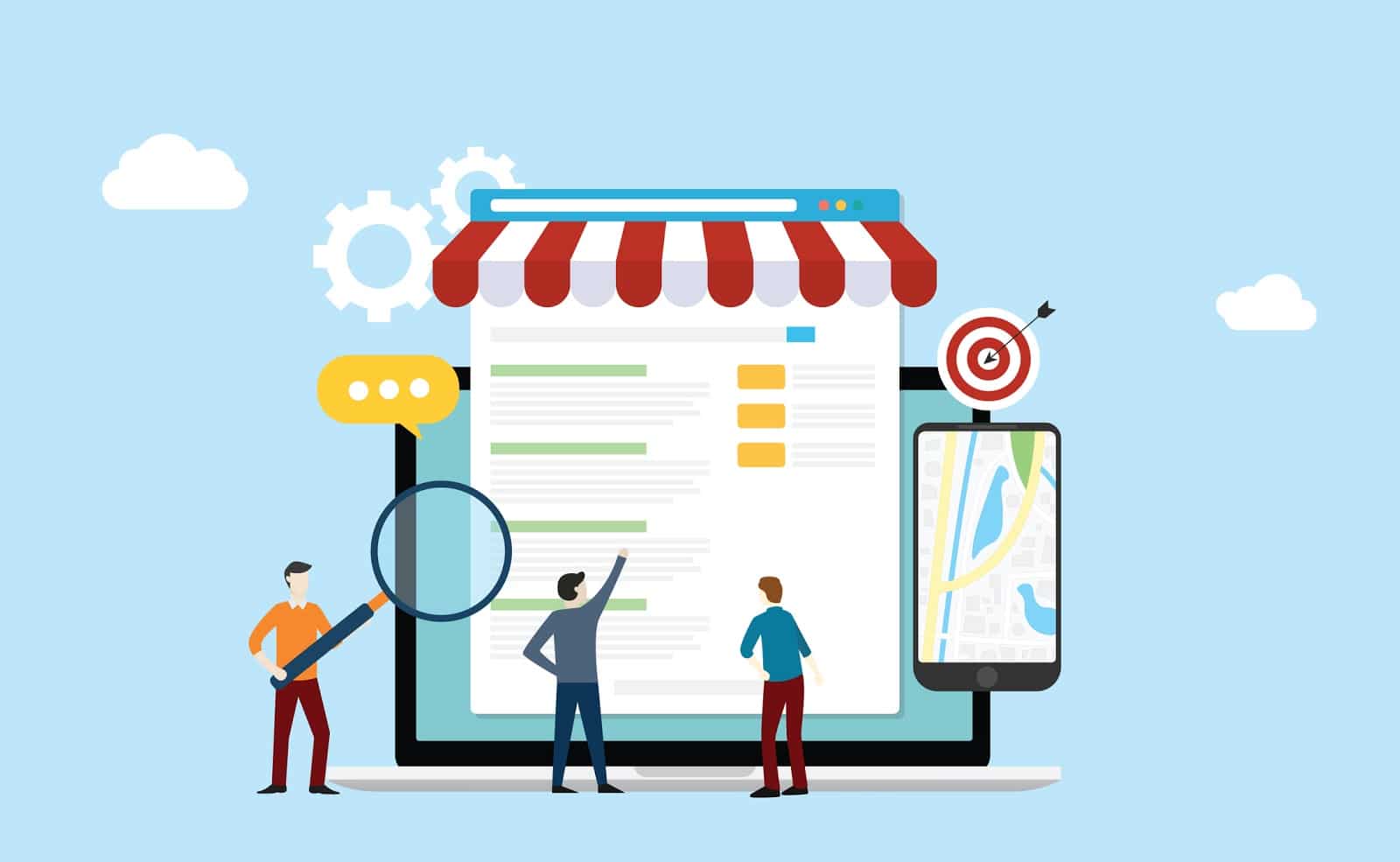 What is SEO good for?
Having a high organic ranking for your website pays off, and SEO is how you get that front page ranking. Databox ran a survey of experienced marketers who said being found via organic search results resulted in higher click-through rates, more time spent on relevant pages, and more leads and sales for the business.
Eye-tracking research has found that up to 80% of people often ignore paid results at the top of the search engine page. More and more people also use ad blockers (30-40%). Hubspot found that of all the links searchers click, 70% are organic.
And you can't just let your website organically rank and have people click on it. Hardly anyone goes past the first page of results. 75% of people never go past the first page and only 6% of website clicks come from second page results.
There are so many businesses out there using SEO to improve their website visibility that it's become a requirement of being competitive in-market.
Can you learn (and do) SEO yourself?
Absolutely. While there are agencies and specialists who have extensive experience with SEO, it's still something you can learn yourself. Here's the basics:
optimize your title tags and meta descriptions
optimize your site loading speed for good user experience
write a lot of blog posts around your best keywords and target audiences
ask for/earn backlinks (other sites linking to you) with high quality content
That's how you start improving your website's ranking factors organically. To start your SEO journey, start keeping track of your top pages and search queries via a tool like Digivizer or Google Analytics. You can also take a look at these resources: Moz's Beginner's Guide to SEO, Yoast which is a big help learning SEO on WordPress, SEMRush as a tool and a knowledge source, or take Google's free course on SEO fundamentals.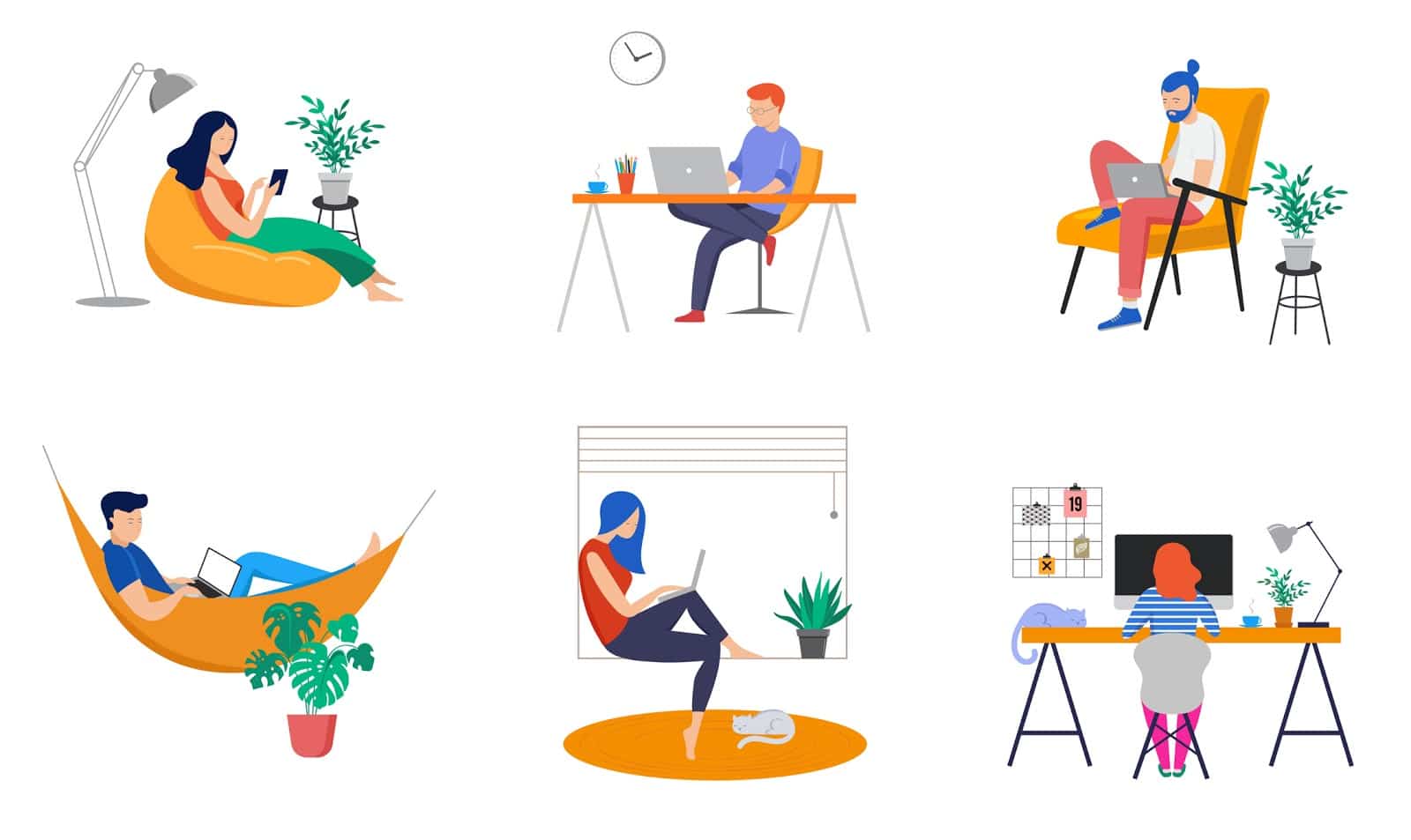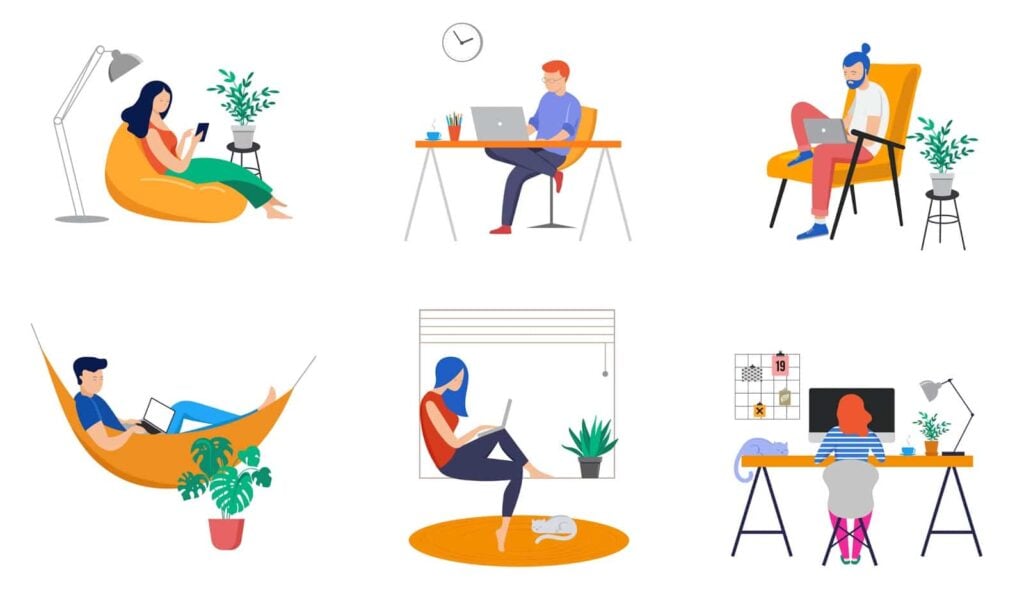 How do you get better at SEO?
Focus on relevancy and quality
Make your website more relevant and more high-quality, as this will cause Google and other search engines to rank your website higher for a searcher looking for something in particular (your product or service, for example).
Measure what's working
Analyze the results you're getting in terms of your website traffic and rankings. The more data you have, the more you'll start to figure out how to improve relevance and quality, since you'll start seeing what improves your traffic and rankings. Hands-on experience is incredibly valuable in SEO because every website is different.
Use the best data to get insights
Set your website up in Google Ads (formerly called Google Adwords), or similar platforms for other search engines, to make sure you're always getting quality performance data. Use a tool like Digivizer! With its specific search interface, you can find actionable insights among all those raw numbers, such as the keywords that are driving the most traffic to your website.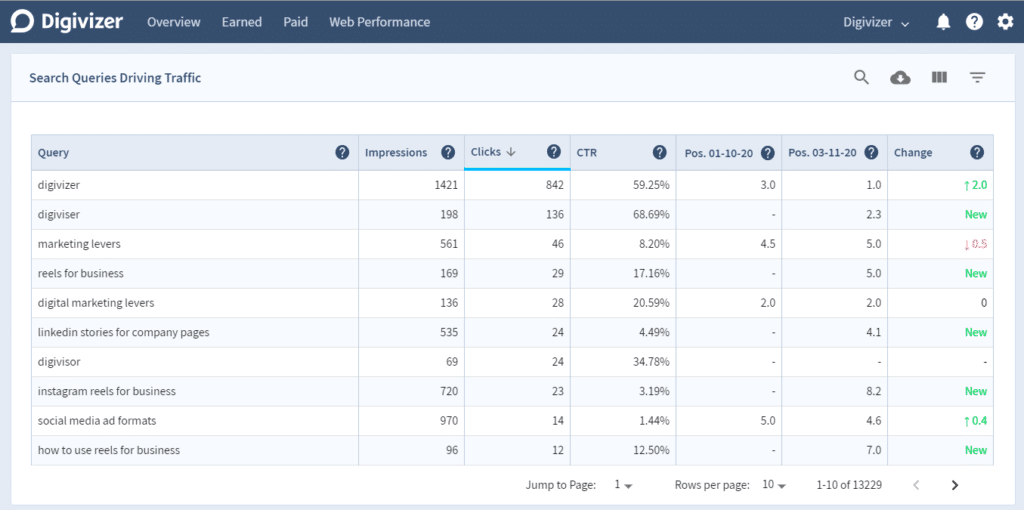 Hopefully this answers a lot of your questions about SEM vs SEO. If you have more, drop into the chat bubble on the bottom right of your screen and ask one of our digital marketing experts. Share this with your friends or bookmark it for the next time you have a question about search marketing!